Happy Midsummer everyone!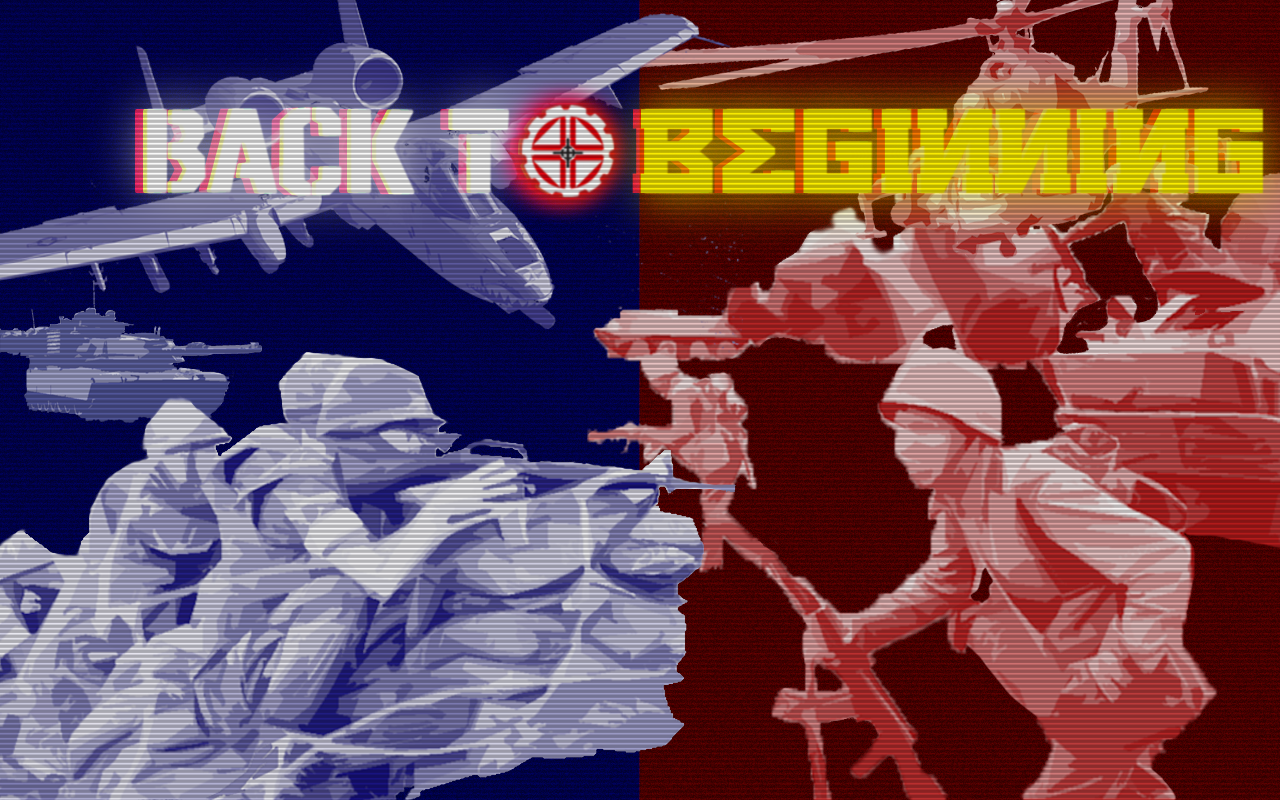 Now now, let's talk about the features of this Mod.
This mod is going to be quite different than the original RA2YR, and I will try to explain everything that I made adjustments to here blow.
---
Theme: Realistic Kinda realistic
Originally I wish to make this Mod more realistic, but it is not really possible with this game engine. Also, this is a game Mod, we gotta balance all the fun together with realism, after all, we are here to be entertained right?
---
Economy system
One of the radical changes I did is the economic system. Now the Ore-related thingy are goners! No Miner, No Ore refinery, No Ore at all! I mean the whole idea kinda works with the original C&C with Tiberium but you can't just copy-paste it to the cold war era and I mean I understand they made 2 games at the same time and ra1 changed the world and ......
Anyway! Now I present to you this new Battle-Value-Points (BVP) system!
As Setting: You are a field commander who is responsible for the battle, all forces are support units from outside of the battlefield, therefore your superior officer decides how many force they will send to you and how many more forces are worth sending to win this battle. The single currency in-game you use to build and recruit with are the so-called Battle-Value-Points.
In-game: The BVP can be earned in 3 ways.
Passive income by core buildings.

Capture the Strategy Points on the map.

Destroy enemy High-Value-Target.
Instead of Ore, there will be a lot of the Strategy Points on the map, they work just like the Tech oil derrick from the original game. The Strategy Points are only able to be captured by Sergeants, therefore it is quite important to have you sergeants alive. (And no, Sergeants do not enter the Strategy Points like Engineers, and yes, there will be a capture process which takes some time.)
---
Buildings Units Abilities
The idea of your base now is a Forward-Operating-Base, none of the vehicles nor weapons are made in your base, hence there is no such thing as "War factory" or the fragile "Battle Lab". (Although they are cool) Many of the buildings are now removed.
Pretty much all the units are now coming from outside of the map that you are playing on. Instead of the War factory, there will be a "Vehicle Support Route" which is always close to your base, all vehicles will now come to the battlefield from that direction. The infantries will now be built as a squad/team and most of them will also be coming into the battlefield ride on the vehicles. Each infantry squad will be led by a sergeant, and the sergeant is the only one who can capture the Strategy Points.
None of those fancy heavy long-range support will be accessed by you now, nope. You are not shooting some conscripts with a battery of MLRS sir. Strategy weapons are not to your command, instead, they belong to your superior officer and they will be shooting those big guns for you from far far away so they will not be destroyed by enemies. You are able to ask for their support, but they are not really free, you have to consider when and where to use those support wisely now.
But not all abilities are fire powers, some of them are units who came to help you with the fight, by using them means that you are able to secure the frontline or support the weak point of your defense line.
---
Factions
There will be a total of 4 factions, only 2 of them will be released in the nearest future and they are very alike our old friends the Allied and the Soviet.
APTO Atlantic Pacific Treaty Organization
1st faction is the APTO, very like the NATO in your world and Allied from RA2YR, but they include more members than NATO. What I can tell you now is that APTO is based on the so-called "Big Three", the USA, the Confederation of Imperium and the European Defense Union.
MP Moscow Pact
2nd faction is the MP, which differs from APTO, they are not really like the Warsaw Pact from your world, and it is more of a loose military alliance with some members seeing others as expediently friends. What I can tell you now is that besides the Soviet Union, the Coalition of Revolutionary Latin America, the Arab League and the African Union are also members of MP.
Every member of each faction does not simply represent a single force, yet they can choose their own path and get different kinds of armament and support! Later I will post more articles talking about the first 2 powers that will be released in-game, the USA and the USSR.
Stay tuned for the prologue of this mod!
Act 0: Doomsday Rehearsal