---

---
What is it?
Masterwind is an deep re-balance of the Elder Scrolls III: Morrowind. The mod includes drastic changes to weapons, armor, enemies, fatigue, and anything else that felt lacking when being compared to the newer Elder Scrolls games. Masterwind is not a graphical overhaul, there are plenty of mods currently out there that are and this modification is designed to work with them. Masterwind will not require any other mods to function other than the base Morrowind game and two expansions.
About me
I am an experienced indie game designer and modder with a 7+ year mod in development here on MODDB called: The Second Tiberium War . Elder Scrolls III was always a special game in my eyes that had tremendous potential that never truly realized it. After working on a Real Time Strategy modification for many years I find RPG's such as Morrowind to be much easier to understand and I can apply what I've learned to make a quality modification.
---
Features
- Combat Overhual
- Race stats and new benefits
- Starsign rebalance + 5 new ones
- Armor value, enchant, weight, and cost rebalance
- Weapon damage, range, speed, and enchant rebalance
- Enemy difficulty and combat prowess overhaul
- Clearer stat names and labels
- Complete Fatigue overhaul including hand-to-hand rebalance
- and more!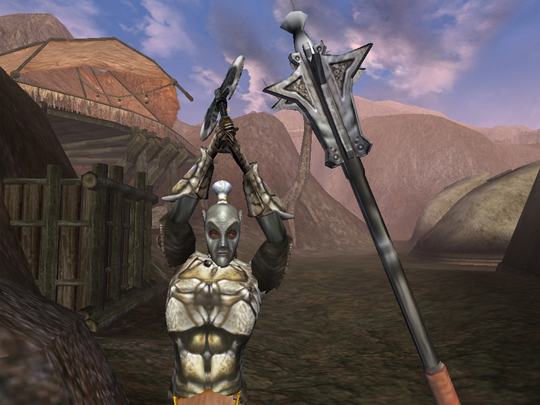 ---
As I continue to work on the project I will post updates focused on one particular area such as weapon range or weapon type which will allow you to give feedback or ideas. Ensuring a quality product is my primary goal and with your support it will be a Guar-entee! Thanks and see you soon!