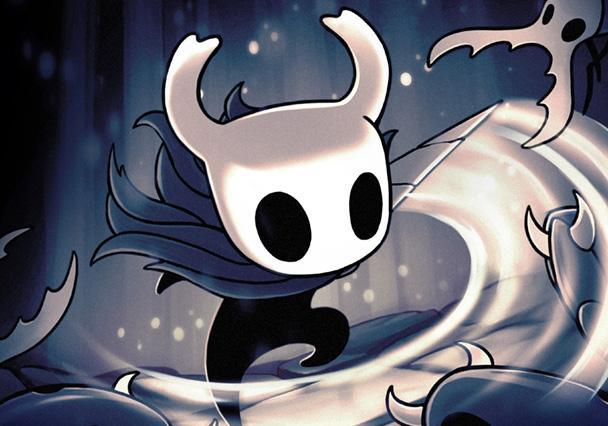 Hollow Knight has landed on Mac and Linux!
Descend into the vast insect kingdom of Hallownest. Battle ferocious beasts, forsaken knights, and twisted spectres. Befriend the cutest, creepiest bugs you'll ever meet. Explore a beautiful, ruined land of surreal sites, and ancient mysteries. Get the game on Steam today!
French language is also available now (in Beta state)!
If you're a French speaker, and would prefer to experience Hollow Knight in your sultry native tongue, then head over to the options menu and flip that switch!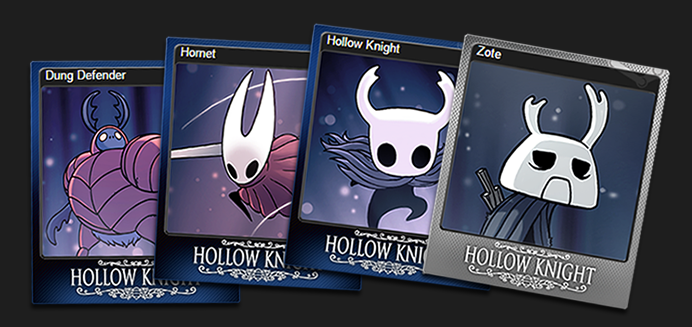 Get Hollow Knight Trading Cards on Steam!
The reviews are in!
While we've been hard at work, there've been some wonderful words written about Hollow Knight. Here are a few of our faves:
PC Gamer thinks 'Hollow Knight's charming art sets the bar for hand drawn games.'
Destructoid awarded Hollow Knight a 10/10! and claim it 'May be the best metroidvania title out there right now.'
Game Informer awarded a 9/10 and wrote 'It's a deep dive into a dark place, and a brilliantly rich experience.
That's it! There's no time to waste. The kingdom is calling!
For more information on the most recent patch, click here.