Items and buildings are awesome. Help a lot to get to the end, without total decimation of your army.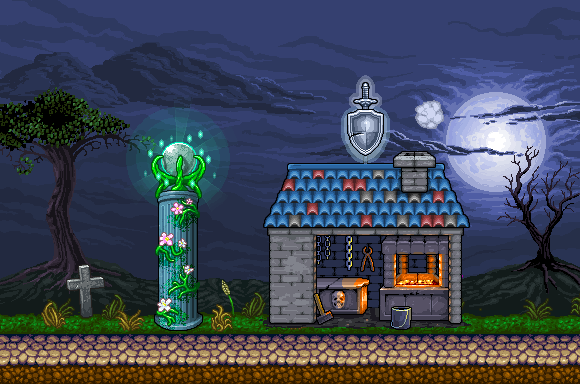 Building can be captured by all parties. While you hold them you get certain bonuses. We talked about fountains previously and how they replenish your mana and all that stuff. Another traditional example would be forges that buff its captors overall. Other buildings aren't that simple. Like the one that reduces the price for your troops or the very suspicious looking pillar. And we have this magnificent shrine that does miracles.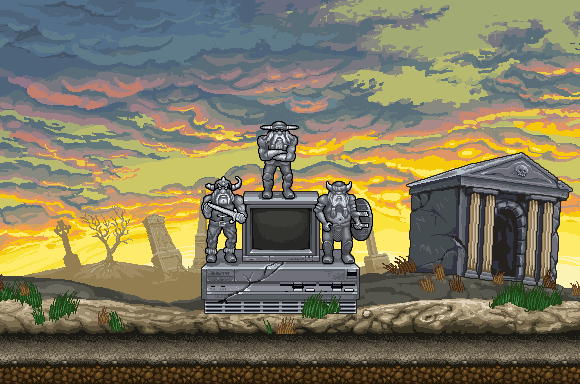 The items are something that your imps bring to you. Neat stuff that affects your entire force, or the world around you or simply nukes the hell out of everyone. A healthy diet is required to ensure the success of your march. It's up to you to decide which potion to drink and which mushroom to eat. Learn when to haste troops, empower or revitalize. You can use swords and shields to do what swords and shields do. There are also fantastic objects that stop moving obstacles or do other delicious magic. Be wary of malign items. Imps don't discriminate loot, so be careful not to lose your army because these idiots picked up poison or landmine or curse!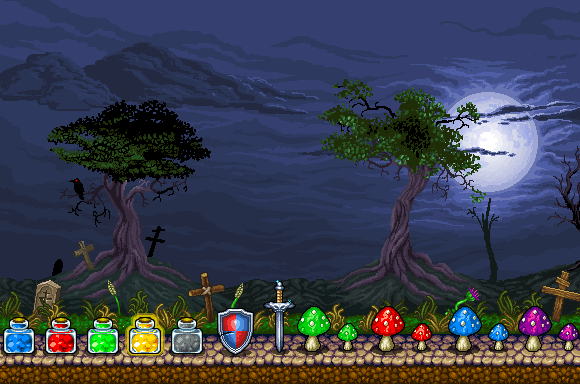 As are enemies. They benefit and suffer from all of it too. So don't be surprised when you see unstoppable knights at your portal. Better trick them into poisoning themselves and dying in agony.