Greetings mod players!
One of the best features of the Enhanced 4X Mod/Star Wars Interregnum "ecosystem" is its library of rich customization options. From Expanded Research to Resetting Titan levels to powerful colonizing raiders to compatibility with the Sins:Remastered graphics mod, there's all sorts of ways to play the game the way you want to play it. As we've added more options over the years however, configuring the minimods you want in the correct order has become more complicated than we would like...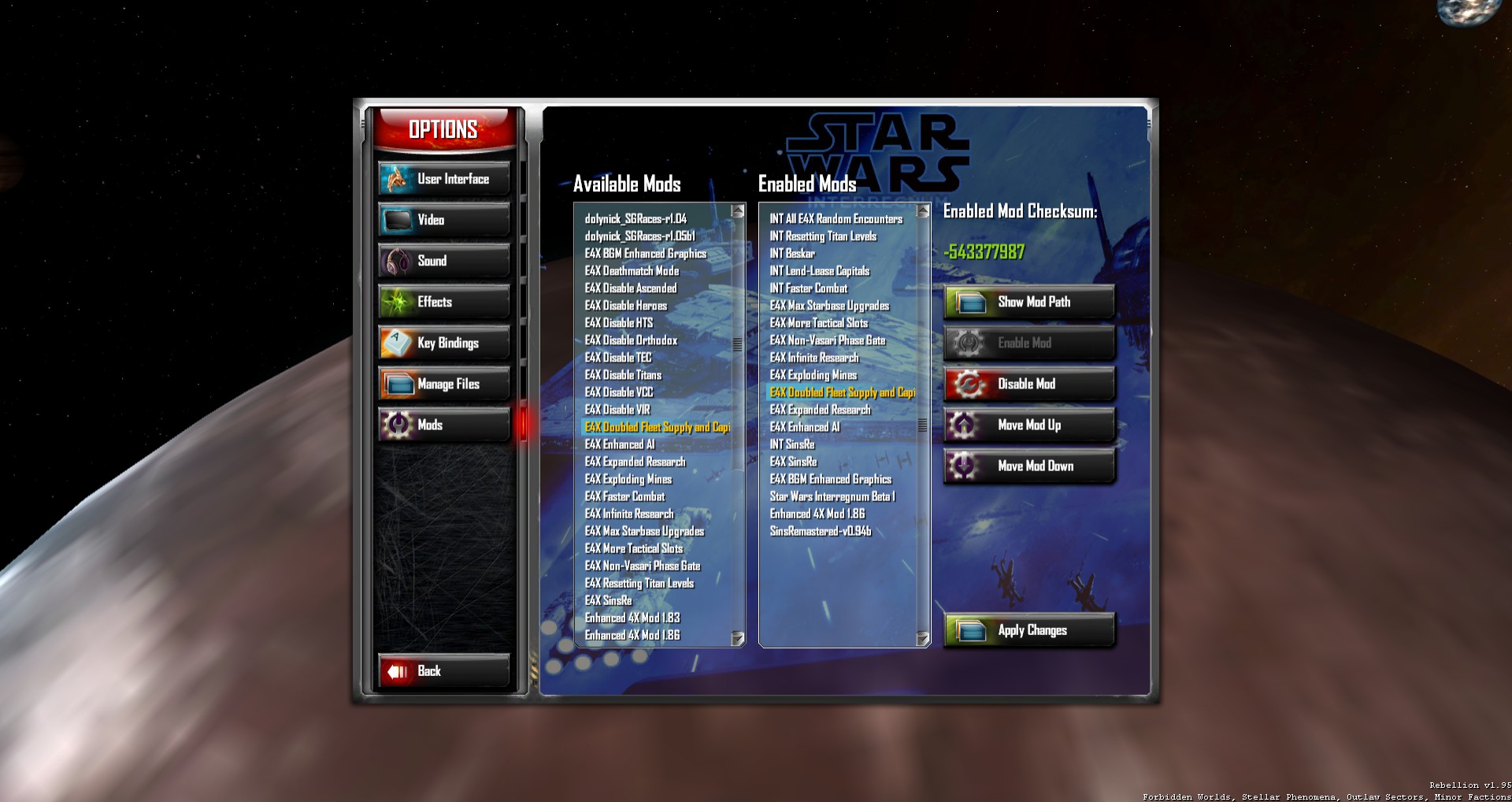 Thankfully, we have a solution!

On my spare time I went ahead and coded a new web Mod Manager tool that will generate the EnabledMods.txt file used by Sins for you. It walks you through the process of selecting your mods, places them in the correct mod order, and even alerts you if there are any incompatibilities in your selections. You can see the tool build the EnabledMods.txt file in real time, and once you're done you can copy it directly to your clipboard or download the EnabledMods.txt file itself.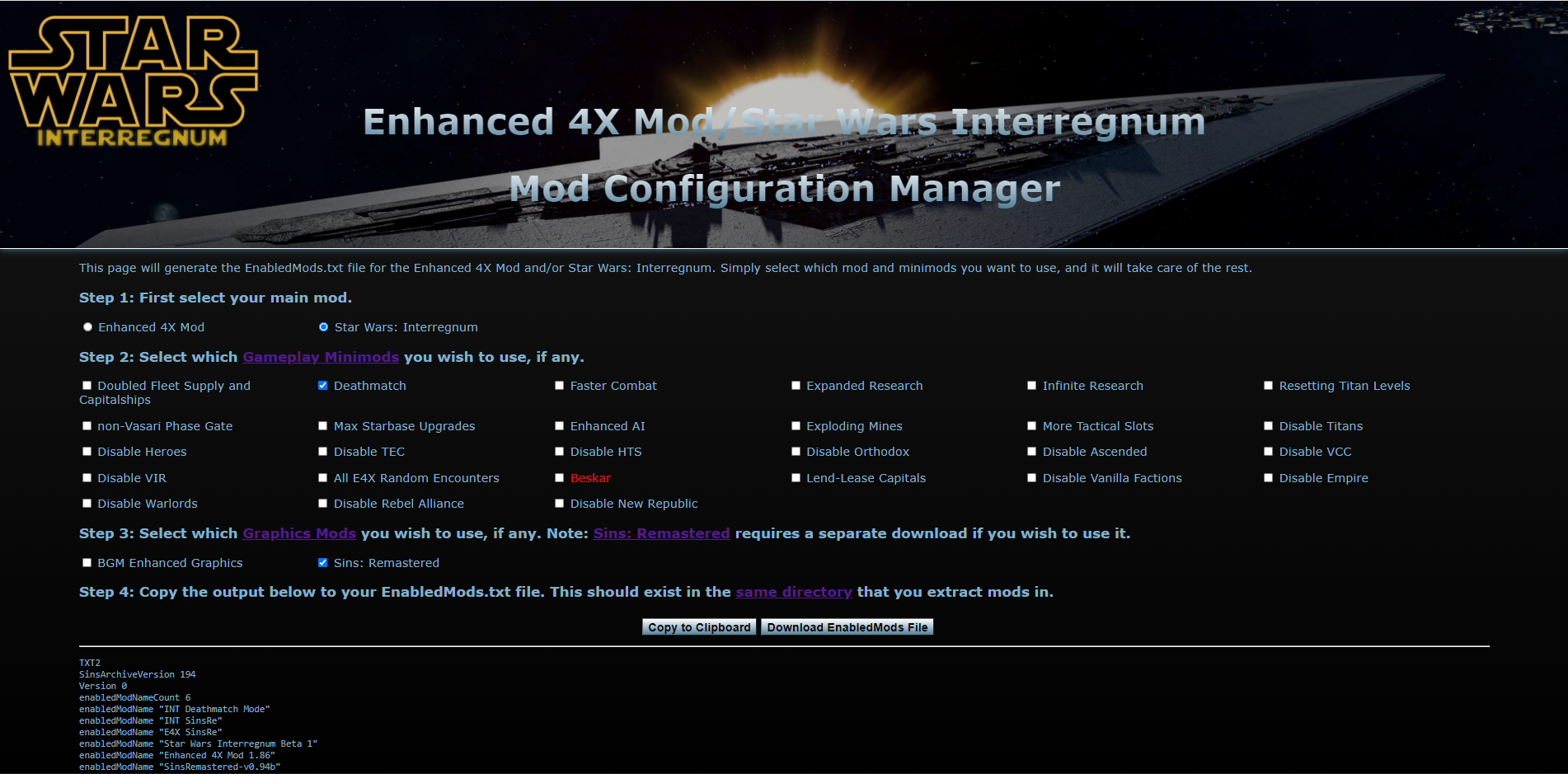 The great part about the Mod Manager is that as a web application, there's no need to install anything to use it! Any modern browser will run it just fine. Due to browser security restrictions, sadly the one thing we could not do with the Mod Manager is save the file to your mod folder for you. However, if you're already used to installing and switching out Sins mods, this tool should be a breeze to use. And if you're not, it links to the relevant steam guides to get you on the right path.
The Mod Manager is already live and ready to use, so if you were thinking of trying out some new minimods for your next game of Sins, now is the perfect time.
Happy Gaming!
-Goa