After a brief introduction, Rossco gets down to business and throws some meaty questions at us. We talk about Song of Horror's game design and some of the mechanics involving the Presence, the mysterious horror at the heart of the story. Check the interview here!!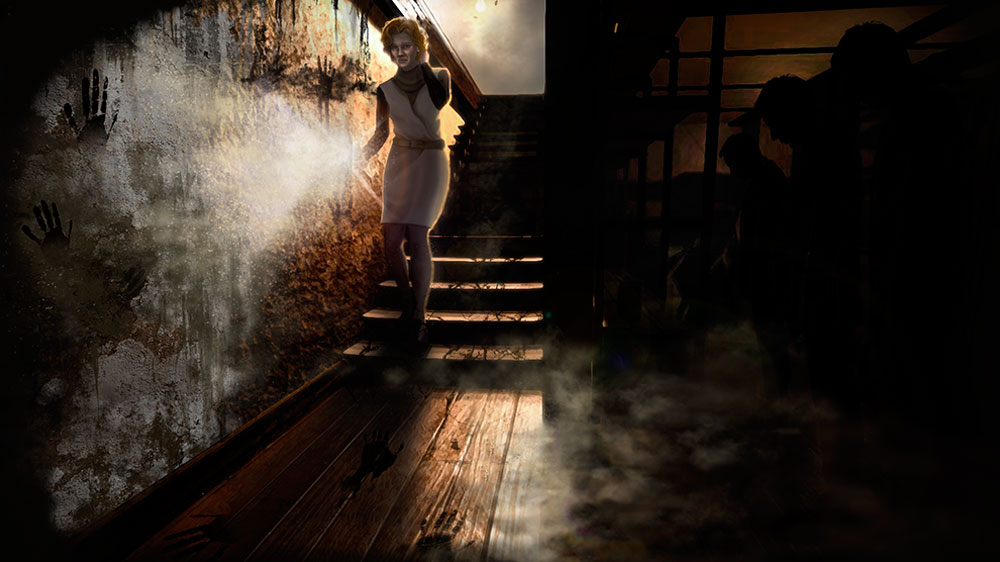 Extract:

"WHAT INSPIRED YOUR TEAM TO GO WITH THIS UNIQUE IDEA WITH SELECTING OF VARIOUS PEOPLE WHO CAN LIVE OR DIE?
Actually, this idea stemmed from another one: the fact that you can't manually save the game. This is a lesson we learned from rogue-like games: not being able to save makes the game generate a lot more tension for the player and gets rid of those relaxed moments just after saving (after saving, you always relax and feel free to try stuff that you think might kill you, just to see if it actually does)..."
(Continues at MyGamesLounge!)