Hey there! In our first post we want to tell you how we work on Phantaruk.
First of all, I (Patryk) am responsible for making puzzles, levels and scripting. I usually sit in Kismet, joining various blocks so the game is playable. Also, I draw all the textures and produce some minor sound effects. On the other hand, there is Draco. He makes music and writes code for the game. He also puts the story plots together and makes sure everything is logical. Making up a story is one thing but making it deep, intriguing and surprising is other thing. Luckily, he can do both. Otherwise, I would end up in shivers.
Due to the fact that we don't have much free time, we have to work pretty hard. But it doesn't mean we are mindless robots or dull boys because of all work and no fun; we sometimes have to have some breaks, like watching TV series, playing other games etc. But we all love scary pixels and we try to find at least a little bits somewhere in our tight schedules.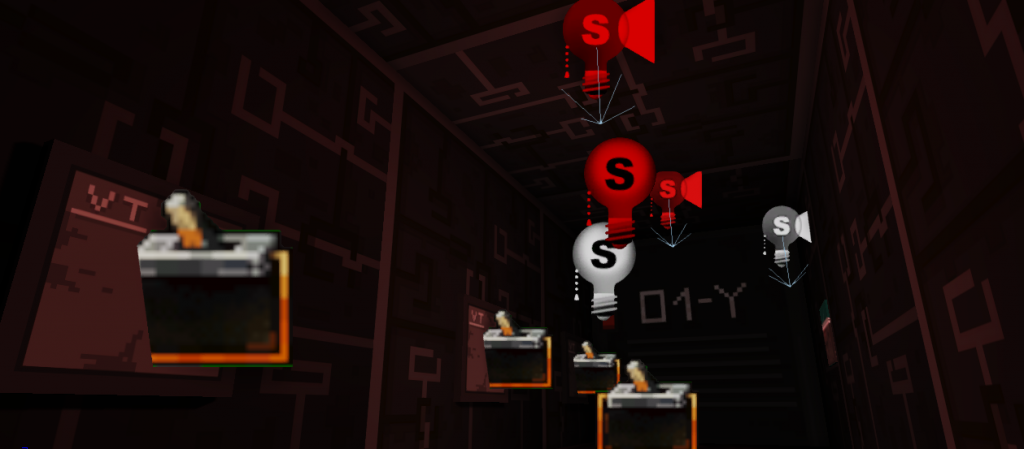 Each concept, before implementation, is made on paper. We sit and think how we could interest player and make sure he isn't bored or irritated. Believe me, it is a challenge! However, many ideas have to be rejected what is really painful, especially when you have worked for 8 hours on similar tasks in other project. It can be really depressing.
Luckily, implementation of a complete idea gives us a boost. Sometimes it looks like this – for half an hour I want to destroy entire world because something doesn't work but when something does work, a happy-to-entire-world version takes my place.

That's all for now. See you next time!