This is the Hexter factions troop tree.

The Hexter troop tree is rather small compared to the other factions, but if you have played the Kingdom Under Fire games, you will know that Vellond and Hexter are part of the Dark Legion, so we may allow both factions to use each others troop trees in the game, but this will be down to the mechanics, implementation, and balance purposes.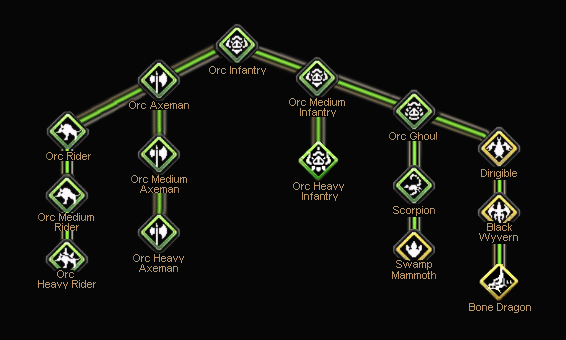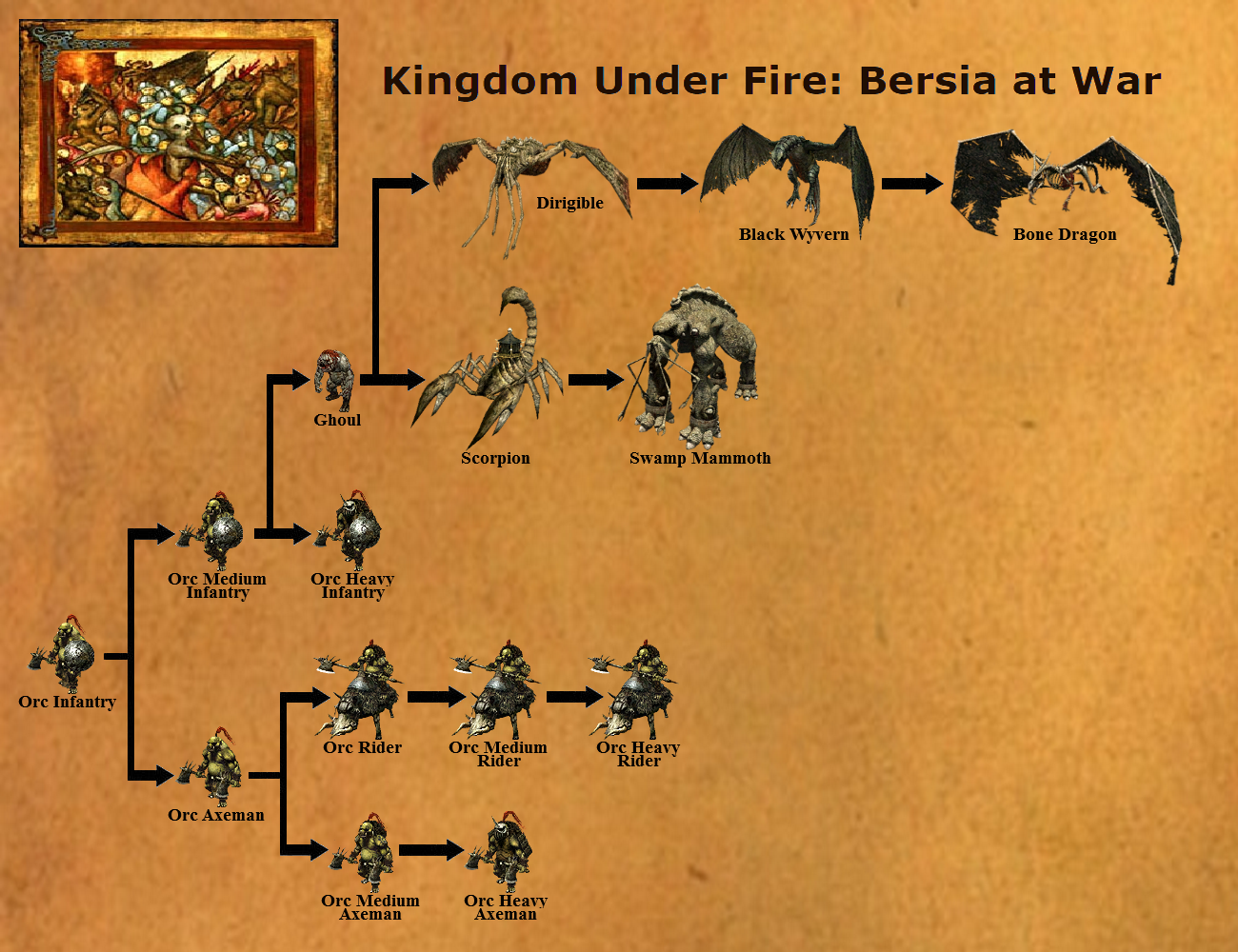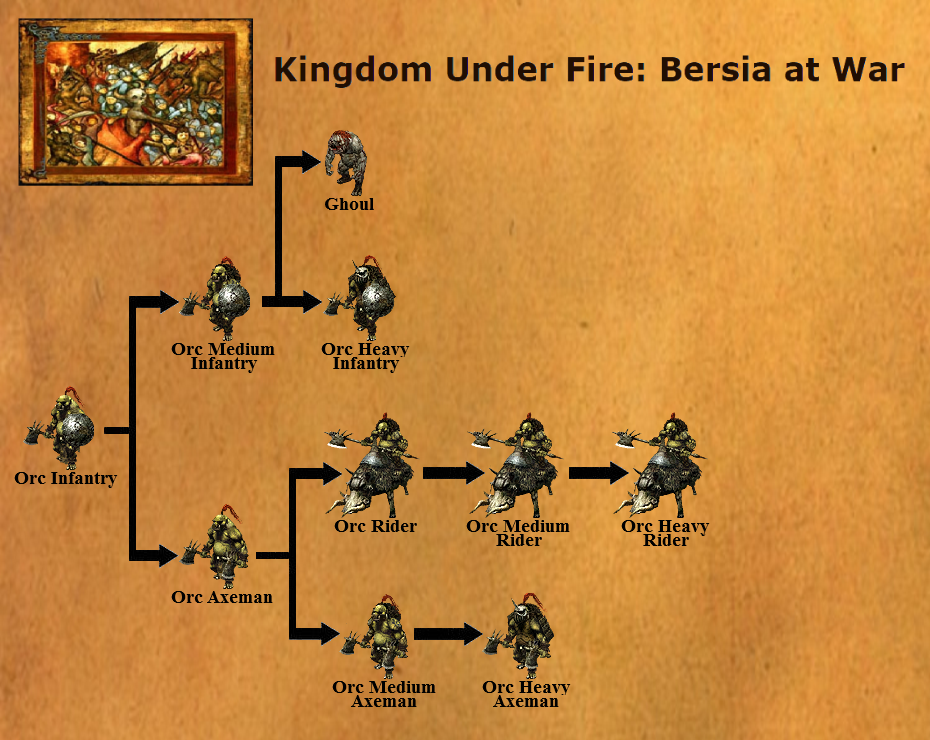 Some of the units on the troop tree may only be added to the game if Bannerlord's game engine can support them.
We will only be able to establish this when the game is released.