New hero system
From the very start of our mod we pay much attention to heroes, their roles and characteristics to provide better gameplay experience and conformity to Canon. In original game and many other mods heroes are represented pretty boring: unlimited respawn (or lack of it), template bonuses and (frequently) a rather strange choice of them. So, we try to change that in New Order.
A lot of information was examined about heroes before adding them to the mod: books, comics and articles with their appearances - all this was done to get the feel of those characters and to better represent them in New Order.
Heroes in our mod are the most high-ranked and/or talented persons. Main complication was the lack of candidates. Alliance is low on suitable personas on almost all eras. As for Empire - it has them in excess up to late Imperial Civil War, and the choice largely collapses afterwards. We had to find different ways to solve this problem, but it only gave us an occasion to think about some new mechanics.

What can our heroes do to benefit their factions now?
They still have combat and/or economic bonus. In first case the forces gain certain superiority if a hero is present on the battlefield. In second case the planet, on which a hero resides, gain additional income and/or boost for production.
---
Many fleet commanders got so-called 'Flagship bonus'. All heroes showed different skills using their ship. With this bonus, those hero's ship will be more effective in the battle.
---
Each hero has his own special bonus. Through this bonus using certain heroes in certain conditions can be more effective. Assortment of these will be really impressive. Working on them is really interesting, but is equally hard. Only half of our heroes have such bonuses now, but we're slowly working on increasing the number of those, who already have it.
---
Some heroes can be lost irretrievably. To compensate that, the new mechanic of limited replacement was implemented. It means if you lose an admiral in a battle you will receive another one, but the list of replacements is quite short.
---
Two systems are implemented to prevent collection of many heroes in a certain battle.
The first system is based on ranks. If two grand admirals and two ordinary admirals participate in a battle you will receive only the maximum bonus of those grand-admirals plus the max bonus of those ordinary admirals.
The second system is based on a conflict between heroes. Of example, Octavian Grant has a conflict with other heroes of the same or lower rank, so both he the second "incompatible" hero will not provide any bonuses. Moreover if you have 3 or more such heroes, this can even cause decrease in effectiveness of your forces in a battle.
---
A long-awaited option for most of our followers will be an opportunity to buy dreadnoughts for your heroes (it concerns both Imperial and Alliance heroes). But be careful - after loosing a hero on this new ship, it won't be restored (if a hero can be resurrected, he will revert to using his usual flagship). Dreadnoughts are not effected by hero's bonuses.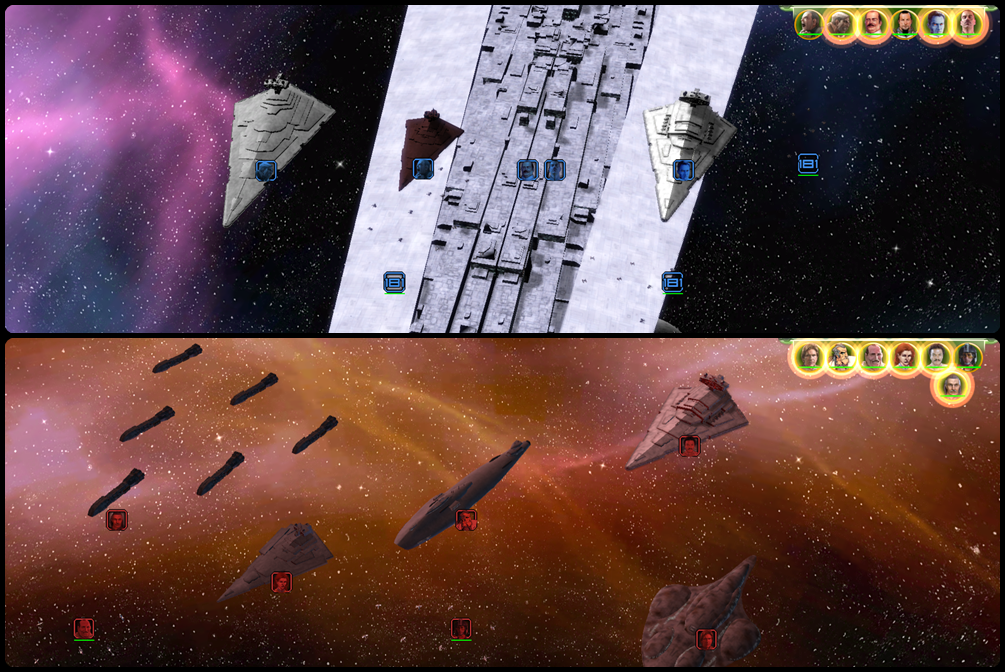 As you can see, the changes in hero mechanics are really global. We also have to balance them all. Heroes are balanced on many factors - power of the flagship, command bonus in a battle, ability to resurrect and minimum amount of such survivors.
We have also faced an issue of lacking of portraits for some heroes. At this moment we try to fix this problem by making our own portraits for them. One of our teammates, vovagete, draws great portraits for those heroes made in comic style. Her pictures are really impressive :)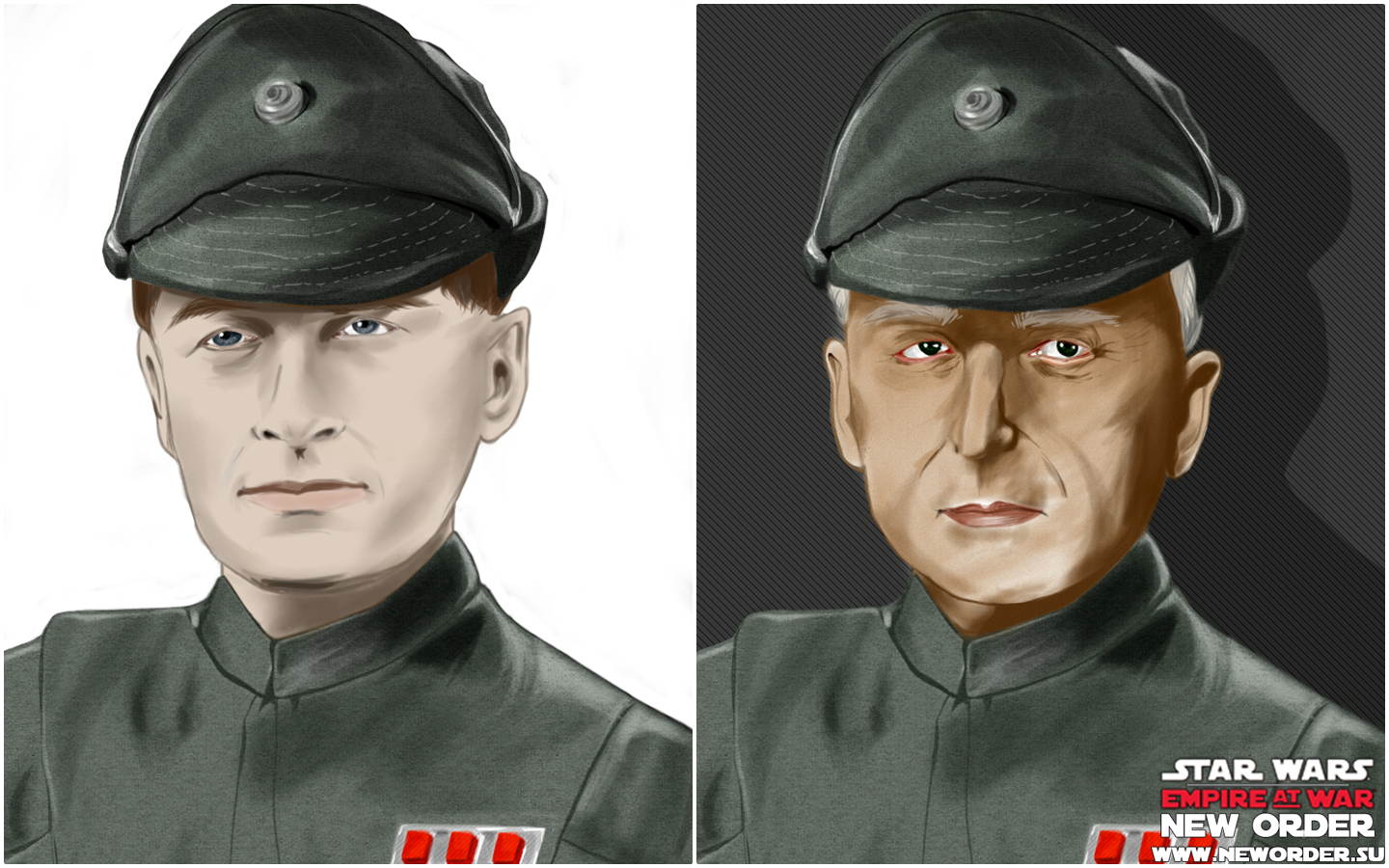 ---
Thank you for reading and following us!
Original text written by Sudno
Imperial Entanglements Box Art by Darren Tan
Tol Getelles art by vovagete