The game is based on waves that get increasingly difficult with more zombies spawning each round.
As this is just a demo I've set it so the spawn rates/amounts pretty low. As the waves increase so do the zombies damage per hit and their running speed.
Each zombies running speed varies when spawned so there's a chance some are a lot slower you can get away from but there's a pretty good chance most are faster so don't get to close!
The hard red balls are full ammo, the others are health.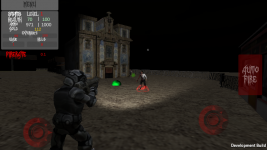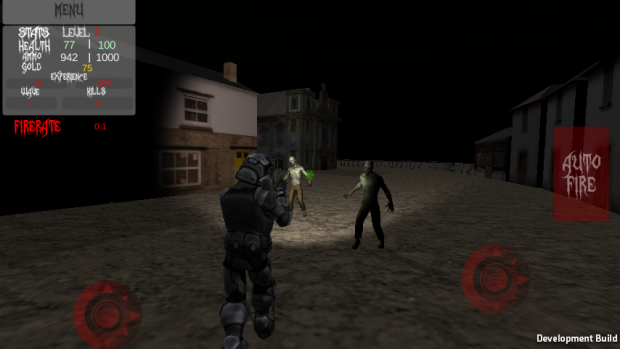 I have added a new user login/registering system. You can now save your level, exp, position, gold etc!
To register just enter a username, password & email and you're done!

New map!
New zombie models
Huge performance increases
Some new UI stuff

Please leave feedback if play and let me know what I can improve/change!
Suggest any features etc always looking to add new things for people