GRID FORCE - MASK OF THE GODDESS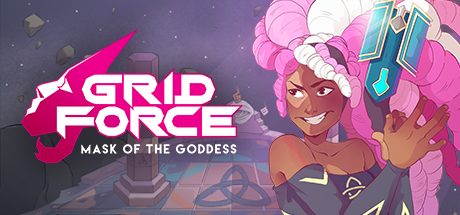 GRID FORCE – MASK OF THE GODDESS is a real-time tactical bullet-hell RPG with grid-based combat and a deep story that adapts to your choices.
---
REAL-TIME GRID-BASED COMBAT
In Grid Force's snappy combat, you never have to wait for your turn.
TRAVERSE THE GRID IN REAL-TIME
Duck and dive around your opponents attacks in a real-time duel, reflect their own blasts back at them, and whittle down your foes until the grid is conquered.
SWAP CHARACTERS AND USE THEIR ABILITIES
With the press of a button, swap between your squad members and take advantage of their abilities to counter the enemy, picking strengths to combat their weaknesses, and letting your wounded fighters recover.
DEVASTATE FOES WITH ACQUIRED MASKS
When all hope seems lost, fighters can use their rare Masks to deliver devastating special moves that can wipe the grid clean. Use them sparingly, or as soon as they are available, and turn a losing battle into a swift victory.
---
BUILD YOUR SQUAD
Build your squad from a diverse roster of characters, upgrade their unique abilities, and utilize their varied playstyles to take down your foes as you form the perfect team.
With over 30 characters to choose from, you're never short on options, and a potential grid-shattering synergy may only be one character swap away.
---
JOURNEY THROUGH GORA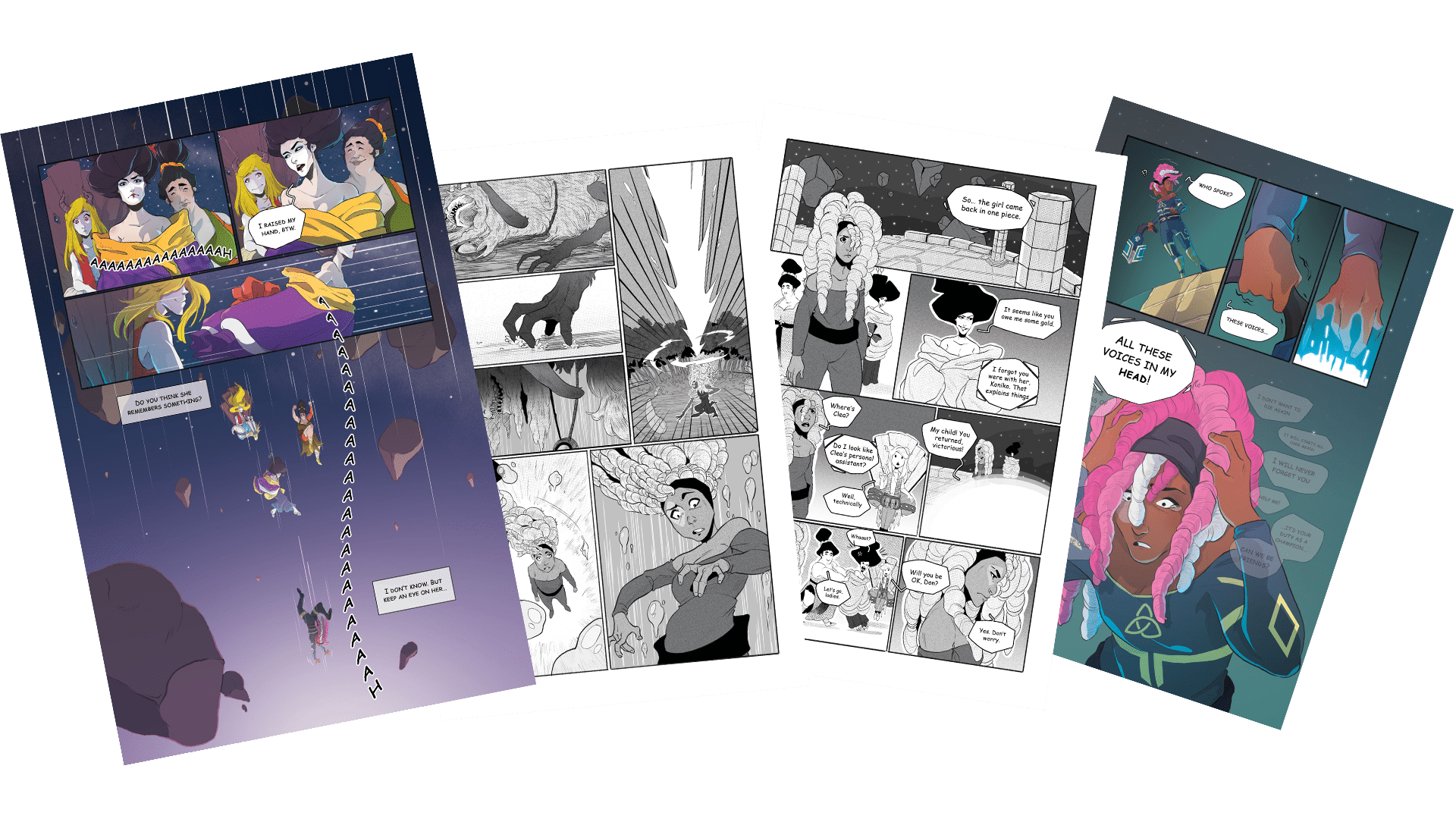 Play the role of Donna on her journey to recruit the perfect team of heroines, fight the goddesses of Gora, and save the future.
Told through a beautifully illustrated manga-style comic, Grid Force - Mask of the Goddess combines lightning-fast action spectacle and a story brimming with the depth, complexity and characterization of an RPG.
Meet a diverse cast of characters and engage in choice-driven dialogue to progress your relationship with them, deciding on who you wish to have aboard your roster of fighters.
MAKE STORY-ALTERING DECISIONS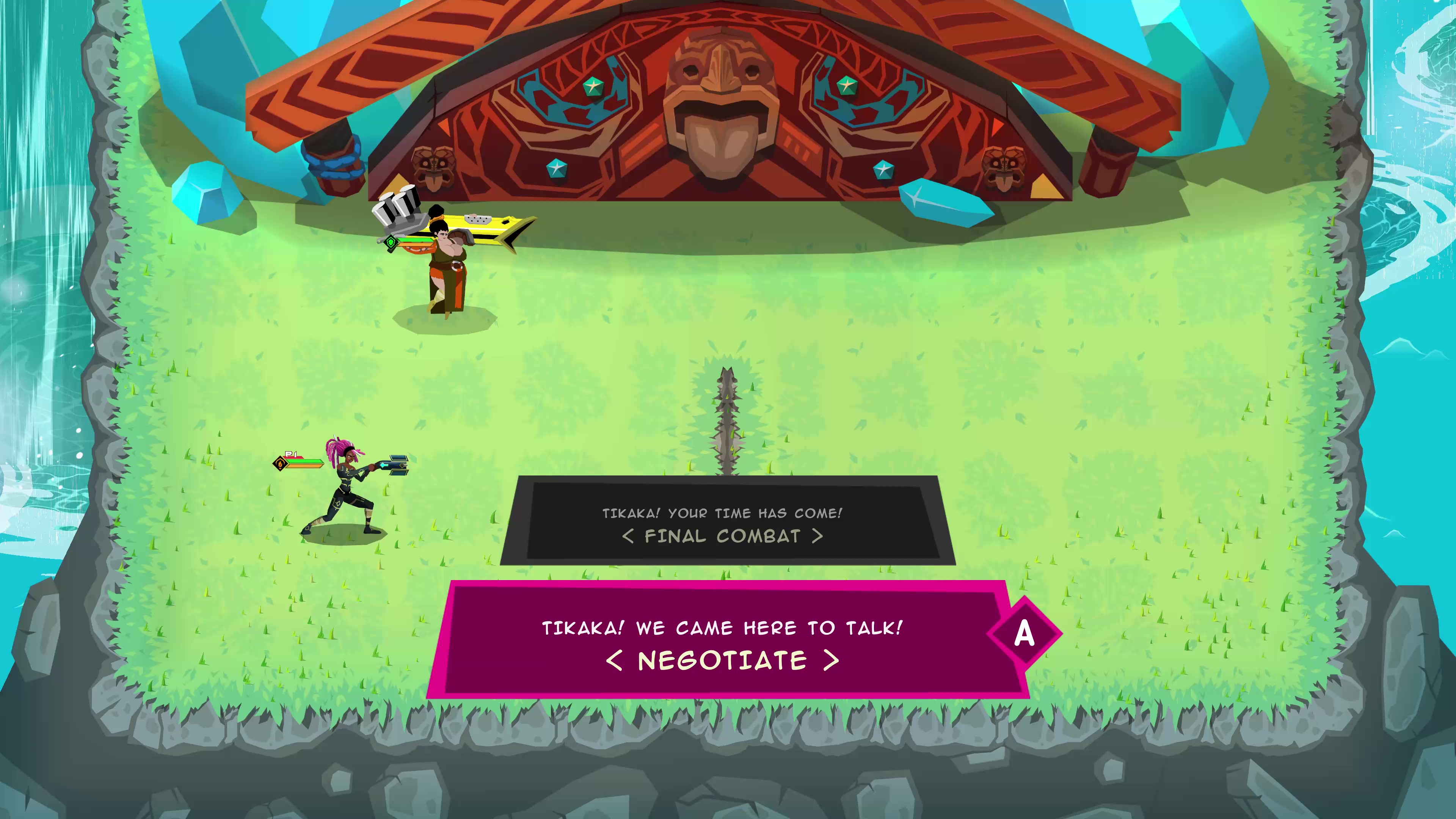 Donna will also encounter pinnacle moments throughout her journey, where a choice must be made. It is up to you to make that choice, but be weary, for every pinnacle action brings with it consequences.
---
BEAUTIFULLY HAND-DRAWN COMIC & 90's SOUNDTRACK
Grid Force - Mask of the Goddess is a unique experience for the senses. The original art style, with a 70's inspired palette and an incredible 90's pop soundtrack, perfectly compliments its fast-paced action gameplay and complex mechanics.
With approximately 10-12 hours of gameplay for the main story, additional side content, and some exploration of the branching storyline, we've only scratched the surface of what Grid Force has to offer.
---
Coming Summer, 2022
Join our Discord
Follow our Twitter
Visit our Website
Wishlist Grid Force on Steam