In Ghost Knight Victis, you can swap between multiple armors (I originally planned for 4 but reduced it to 2). Your powers (and all magic in the game) come as thoughtforms (thoughts made real by willpower).
The idea with the armor swapping is like Dante's Styles in Devil May Cry 3. They change your play style so you can adapt to the situation.
Similar to the Emotional Spectrum powers in DC Comics (i.e. Green Lantern), this one is based on sadness. Its name is Desparo.
Desparo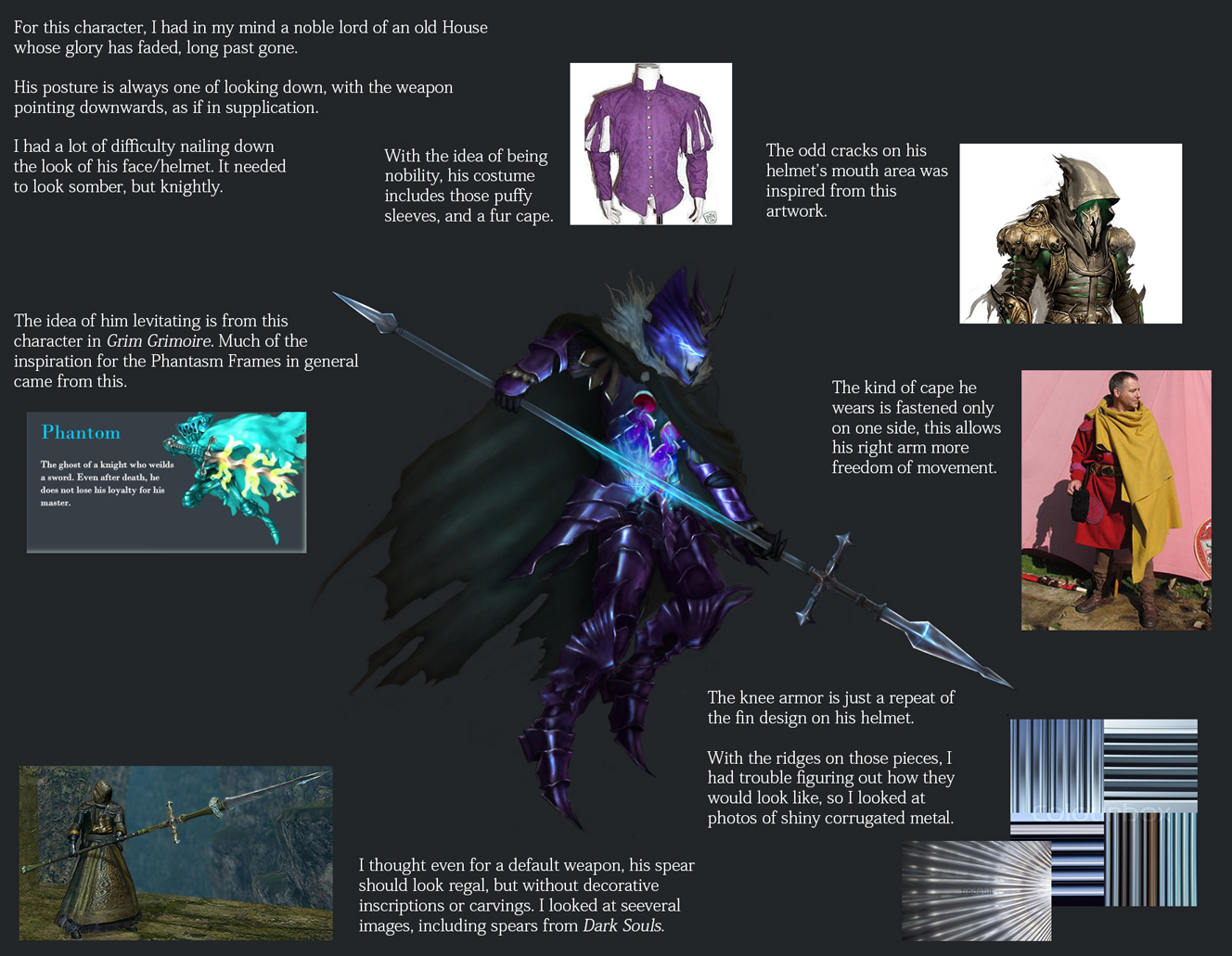 In combat, Desparo's role is mainly defensive. He employs hit-and-run tactics, counterattacks, attacks that push the enemy away, and is mainly useful for one-on-one combat.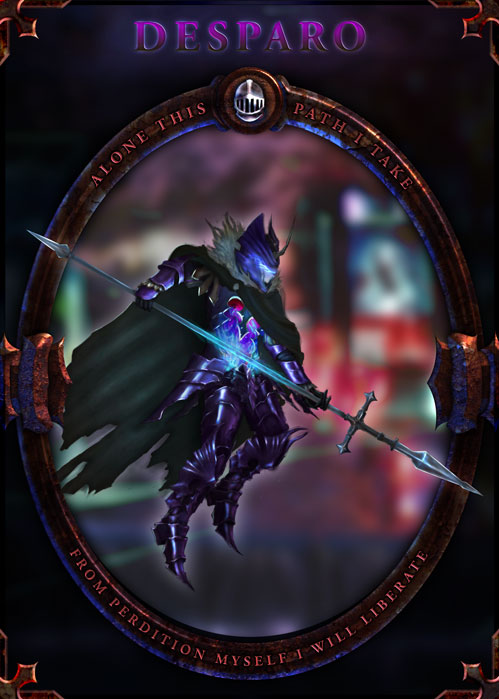 His battle cry, "Alone this path I take, from perdition myself I will liberate" hints at how ridiculously impossible his goals are.
"Perdition" means a state of eternal damnation from which there is no escape, but Desparo is the embodiment of the idea that you can free yourself from that.
Dementero
This armor is based on rage.
I actually think his name is too long, so I'm open to any suggestions for a better name.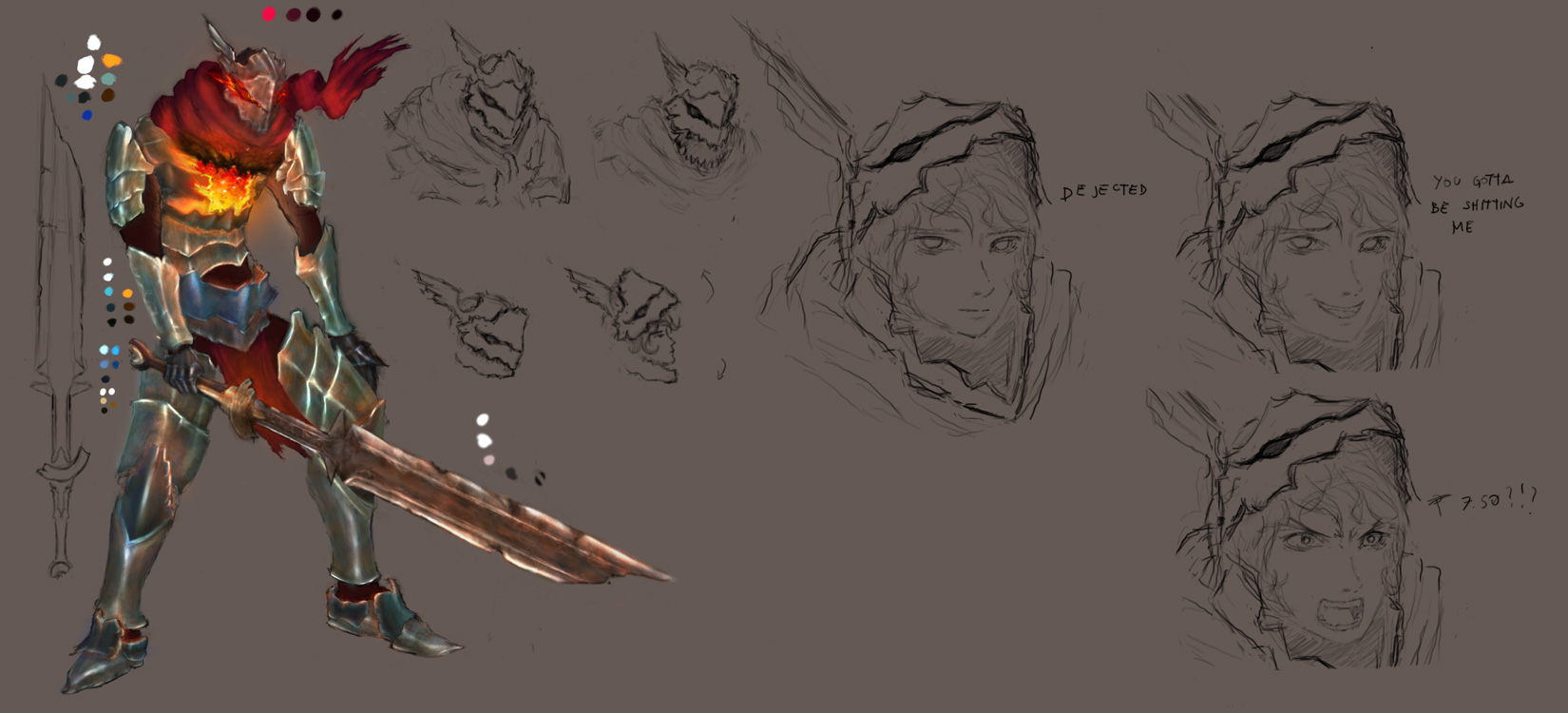 From the start, I had in my mind a character that was about raw power. Lacking finesse and grace in posture and movement, but having overwhelming strength that makes up for it.
He's the offensive part of the main character, and favors charging in battle, hitting multiple enemies at once, and keeping the DPS as high as possible.