Gems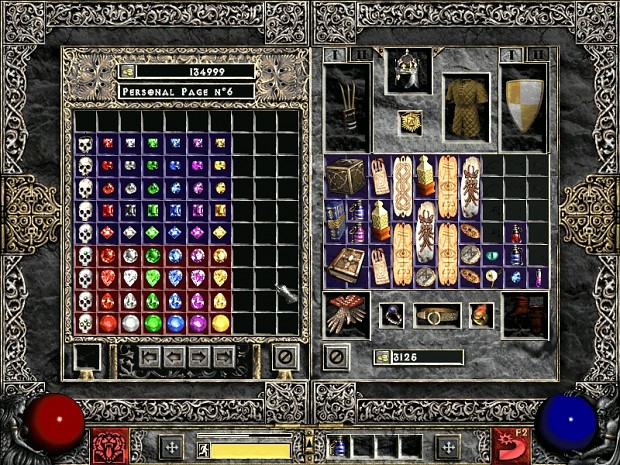 As you can notice, there is a new gem look, but also there are new gem qualities: Radiant, Square, Star, and Marquise.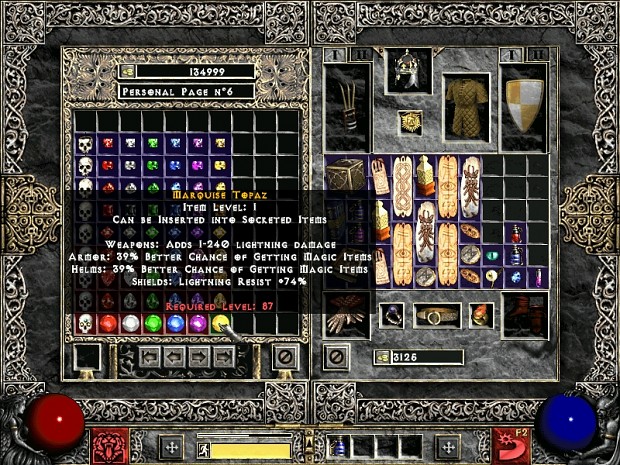 These new gems can't be droped - only chipped - flawless qulities, rarely perfect. So how can you get them? Easy, just kill superbosses (Gremak, Nah-Gul, Troubleshooter, Dark Figher, Wirewind, Deathclaw, Hideous, Swampface, Darkblood, Treefoot, Graytongue, Spellfire, Arrowtwist and Sin Walkers) on hell difficulty. These bosses drop special scrolls (recipes) which you can use to create new gem qualities. Although, they are quite expensive. For cubing 1 Marquise gem, you'll need 81 Perfect gems! Besides all the special recipes (which you'll need to get droped).
Gemwords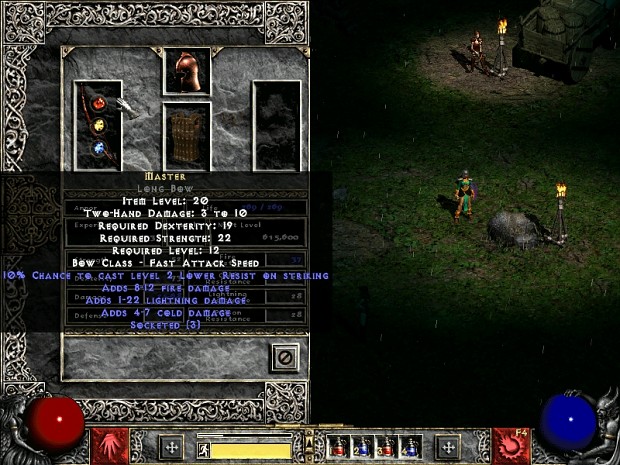 Something like runewords, but with gems. Cheaper, but less powerful. In any case, something very useful when playing a new character. There are many gemwords you can create, but I won't make a list of them here. Explore the game, unlock Hint Scrolls, and you'll get the full list of them. Though I can unbosom, they are mostly casting skills on kill (helmets), striking (weapons) or getting hit (armors).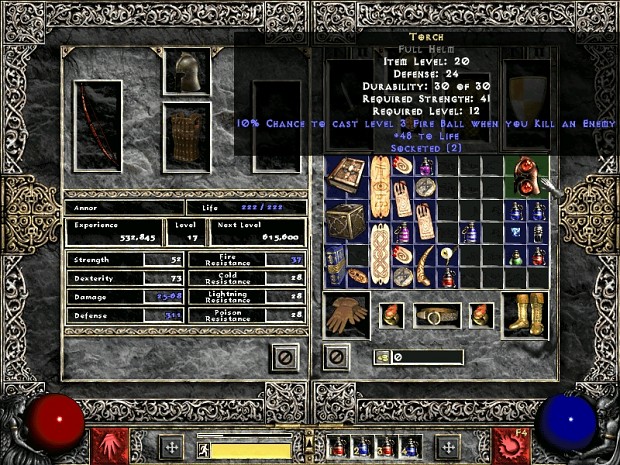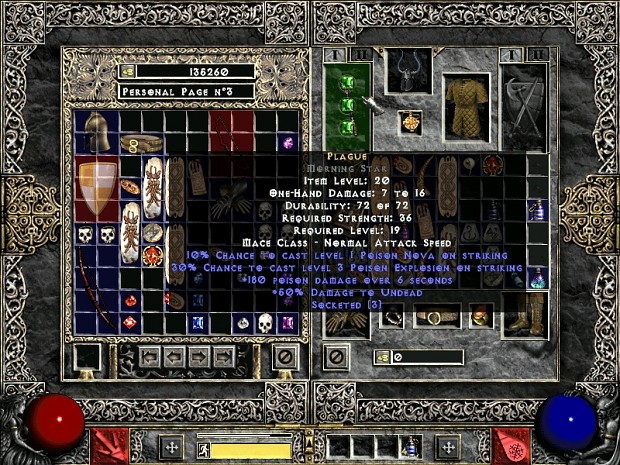 Explore and reveal their bonuses. They will surely be very useful to you. Good luck finding all the combinations.
Have you got any questions? Any suggestions? Feel free to leave a coment below!
Next article will be about new bosses. Stay tuned!
Wish you all happy playing :)