Here is the English Google translation, so excuse the not so good words in English:
of Meykota »Thu March 19, 2015, 22:48
There are games that drive a crazy, so you most like to want to throw your particular platform against the wall. These games provide such a high frustration factor that it is questionable, as they have ever taken out of production. And then there's Keebles which, although is also frustrating, but has a neat little advantage. Why Keebles should not necessarily be thrown against the wall, we tell you in our review.


Saving the world Puschelchen
As such, your task in Keebles very simple: You just need so many Keebles - little fluffy creatures - Save. Not more. Tjaha, that would be quite that easy, we would probably not need to refer to it, right? Keebles provides you though a simple problem, but you have quite a puzzle to get to the three Keebles per level. To help you have here a small dashboard that is your workshop in principle. For the world of Keebles you can not simply save so you need to different vehicles that have to cobble together even her in advance to save all fluffy balls. And that sounds a lot easier than it is at the end: each level you have a limited number of items available, with which you can build your vehicle and accurately with this amount you have at the end so clever economies that their per all three Keebles Level caught. It's never really easy and performs at certain points to the fact that it maybe a little bit would go ballistic, but ....

Frustration factor without
frustration, the frustration factor is very low when we've allowed to say that. Even if you have to work principle in principle entirely by trial and error, it does not generate quite as much frustration as in other games. Probably it is precisely the fact that it indeed already arrives here on your skills, but not so directly. Demanded is here rather your imagination because you have to consider you in principle during the creation of your vehicle, if it so really caught all Keebles or not. Also, you have to be careful while driving, that their example your parachute at the end of the case also cuts, otherwise it will slow you. That's all you need while driving but do not do, that is, you have no control over how fast your vehicle is, or whether it goes in the right direction (that does it for luck in the rule). Your vehicle is namely all alone, you just have to only certain events trigger at the right moment. . Oddly enough, but is also characterized as good as hardly frustration on, for the good of the game is also the opportunity at any time to revise the level restart or your vehicle again The level itself is also designed not very long or really groundbreaking difficult - you have just a little think and consider whether your vehicle so also is really suitable for riding and collect at the end as many Keebles. In addition, there is the added cuteness factor, because the Keebles themselves are incredibly cute and designed each level very loving. Too bad this is that it only plays the way many other games as well, which can be purchased even for free. Whether one because the cute style and creative approaches to help the level to a buying decision?

And yet ... Some improvements?
However, one wonders at times but who actually created this level, or who actually set things up. To attach something to your capsule, in the end the Keebles come, requires their aspirations. This quest you get in the workshop, but they seem to only have a certain length, so you have to tinker but sometimes quite a while to come to the correct solution. Even if it is a craft and puzzle game that smaller Help tips would be very nice. In addition, some more gameplay would have been interesting, for example, a kind of Tamagotchi mode with the droll Keebles, because as it is now, unfortunately, it is just as much a title, as found on thousands of free games pages, just with a bit more work and Knobel just been a bit of frustration. Especially for smaller players within the meaning of children Keebles is as good as not suitable, even if it has a colorful design and cuddly creatures.

We resort to the Keebles
Keebles is a sweet game that comes with a very nice idea and you will one simple task - this put into action, however, is much more difficult. Although Keebles runs on the principle of trial and error, so it's not quite as frustrating as other games. Sometimes you just need a lot of patience just only to get to the three Keebles per level. Here, more creativity and perseverance are required. Less is nice that it is not much different from the game principle of similar free games on various online gaming sites, which is a shame. A bit more different gameplay would have been cool, which makes for a bit of variety, but otherwise the title is a welcome change for a "relaxing" round between. Particularly recommended for Knobel- and craft fans.
Per Contra + Super suitable for puzzle fans - German localization would have been good + Sweet Graphic Style - Varies bit of free games + Successful Soundtrack - More variety in the gameplay would be good + Creative Trial & Error + Quick Level + Frustration is kept low by building possibilities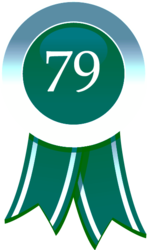 Technique: 77
Graphics: 80
Sound: 80
Quantity: 75
Gameplay: 72
Fun: 82
Story: This is pretty simple, you have to save namely only all Keebles.
Frustration factor: The is available, but by the vehicle editor you rather always make minor changes, instead of getting angry.
Replay value: Because Keebles has very short levels, you will always about trying again a round.
Design / Style: Stylistically Keebles is kept very cute, but gives the impression of being for children.
Music: This is very catchy and properly selected.