In the day-to-day running of operations you will be required to manage an inventory of equipment; your loadout of tools should correspond to the obstacles you face. Similarly, all roles require information handling skills, in both a knowledge sharing and data protection capacity.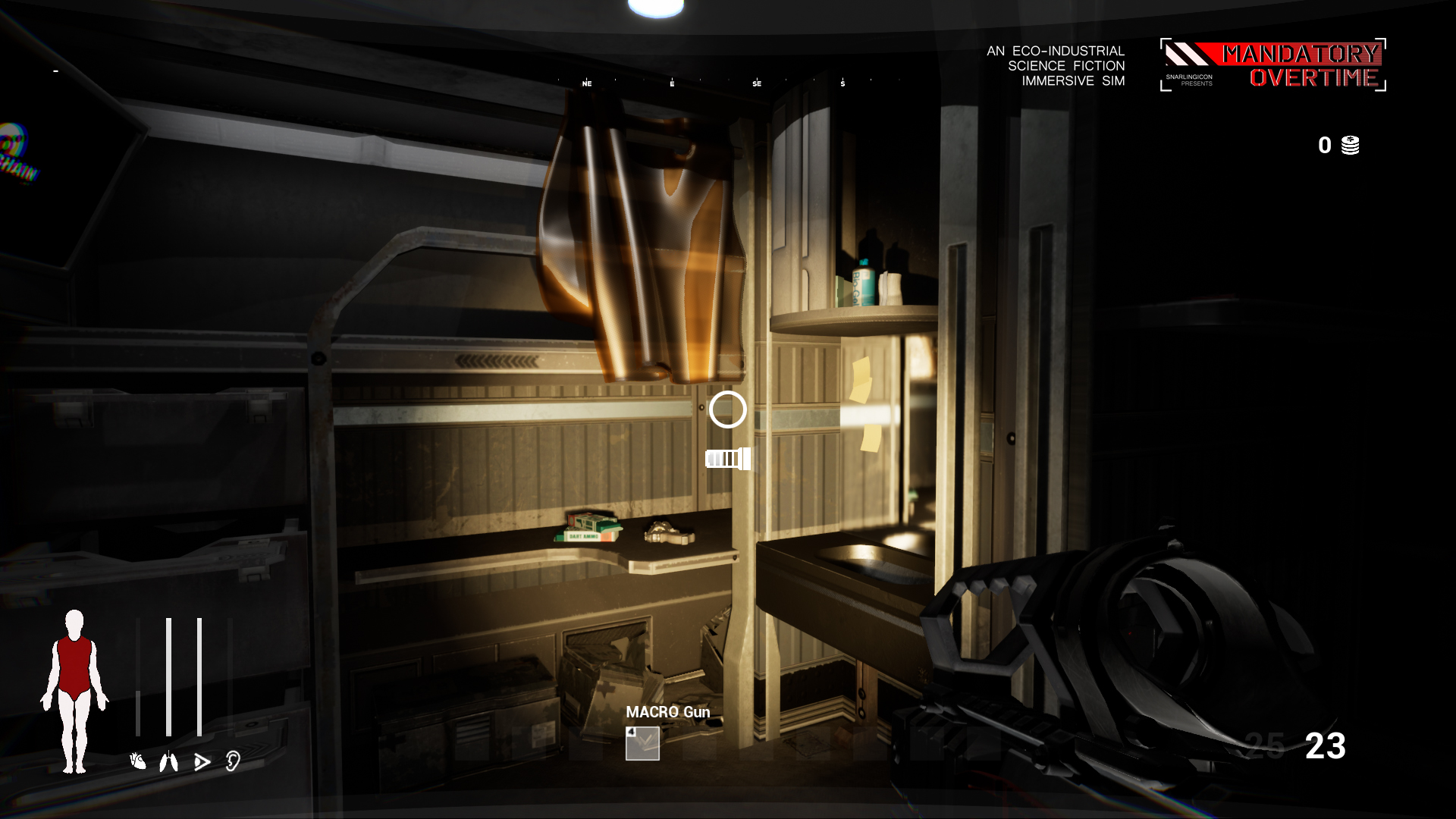 LOOT: Our employees are prepared for any situation. Staff make use of an extensive range of equipment and must be resourceful to ensure they are always properly equipped when working in Ice Station Zero.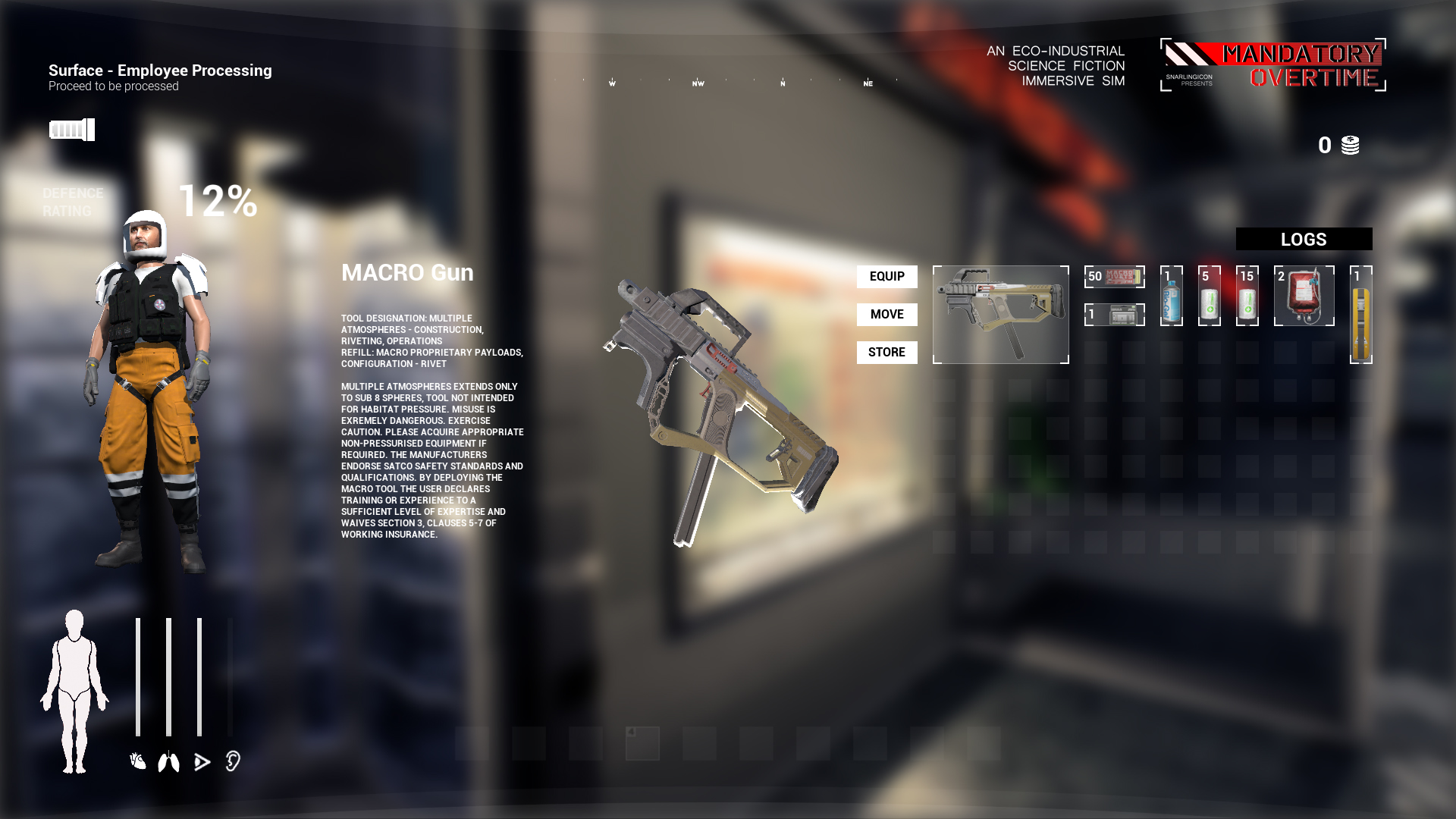 MANAGE: Working with a limited capacity each contractor must manage their inventory to prioritise the tools necessary for the execution of their objectives as well as preserving space for situational needs.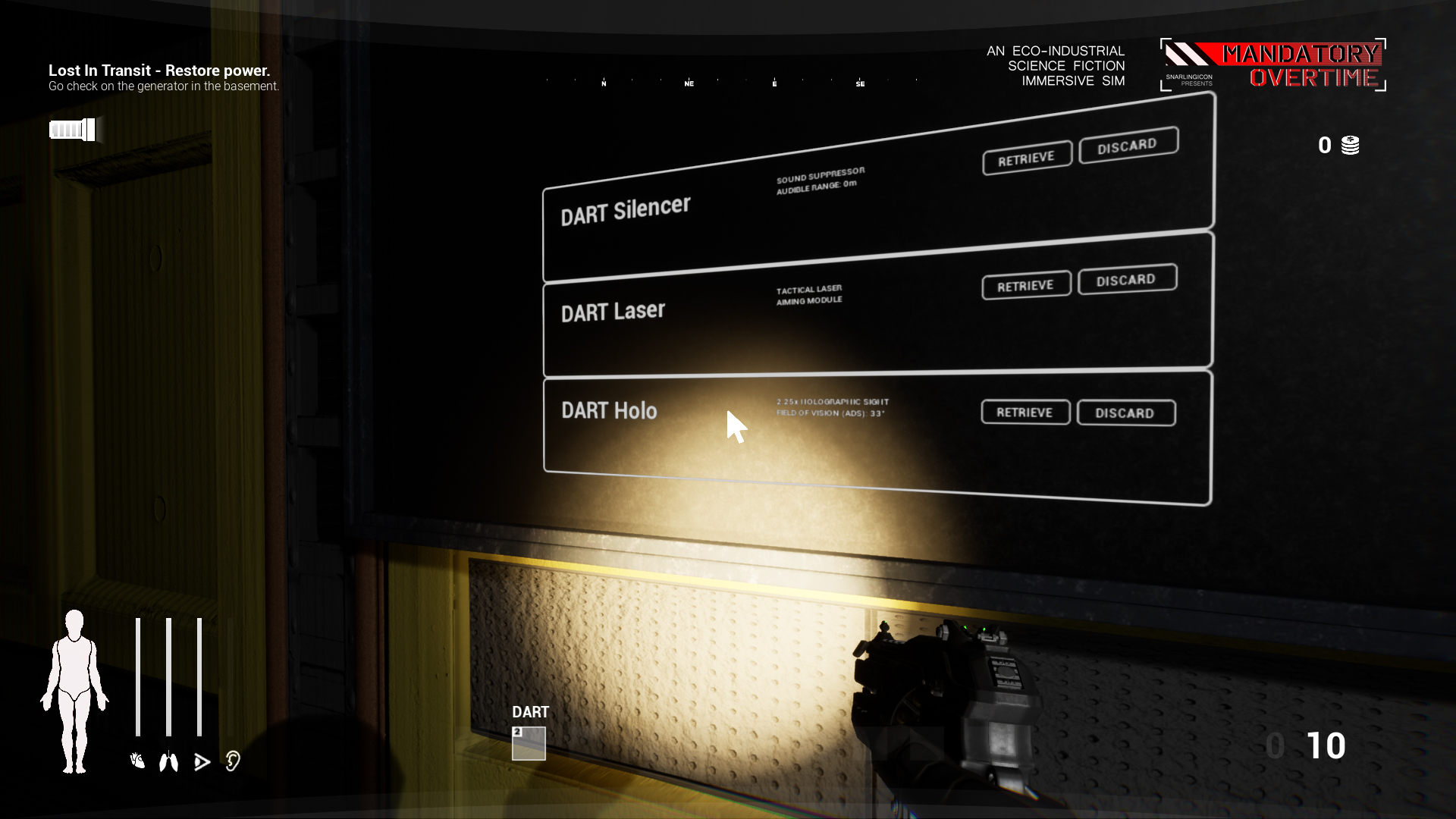 STORE: Each worker is entitled to the use of a FASBRUDTLER Logistical Locker, accessible from any convenient calling point distributed throughout the facility, for the purposes of personal surplus storage.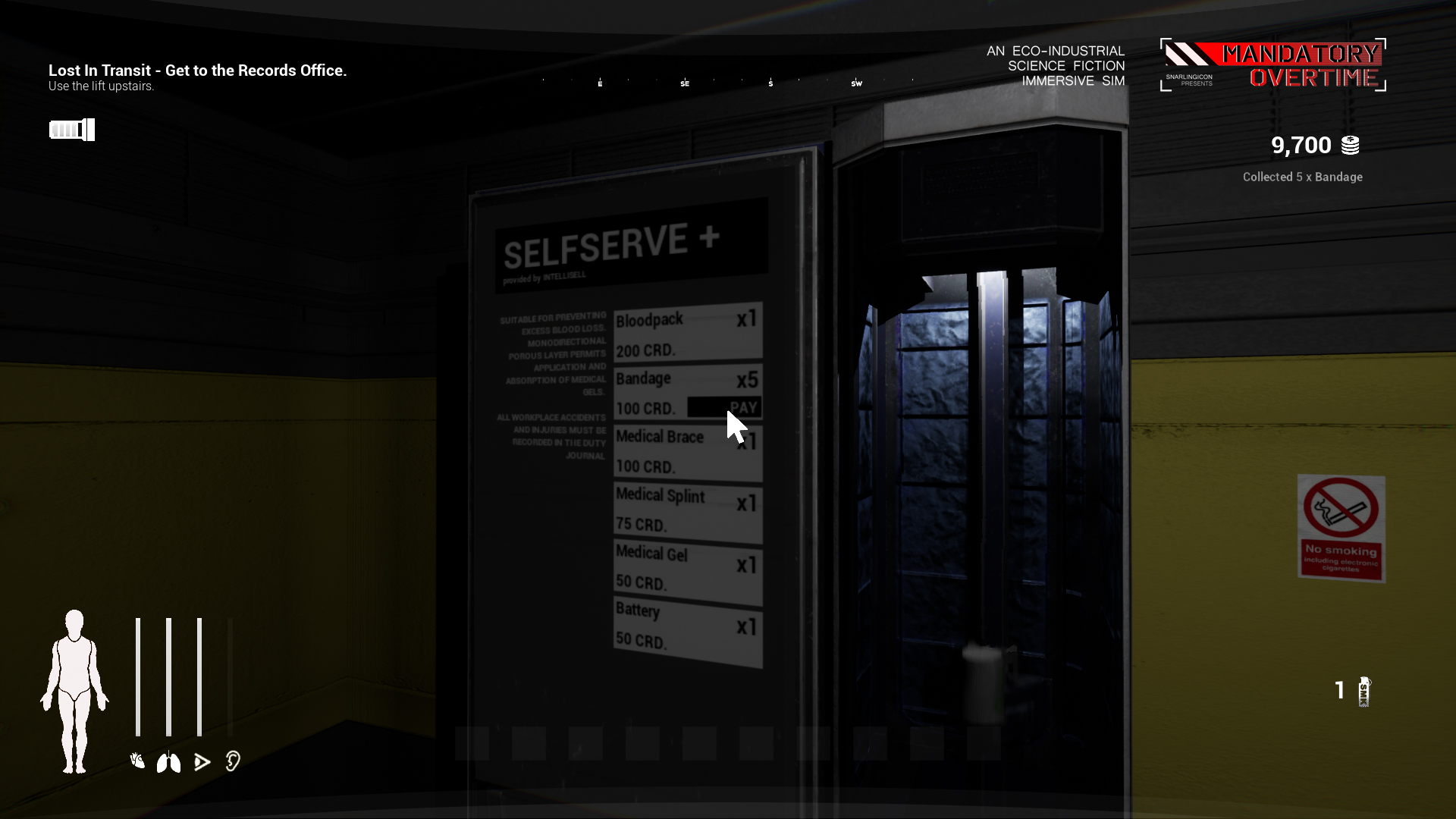 SHOP: Various consumables, supplies and equipment are available for purchase at on-site SELFSERVE+ vending machines, with different inventories for sale depending on the employees access level.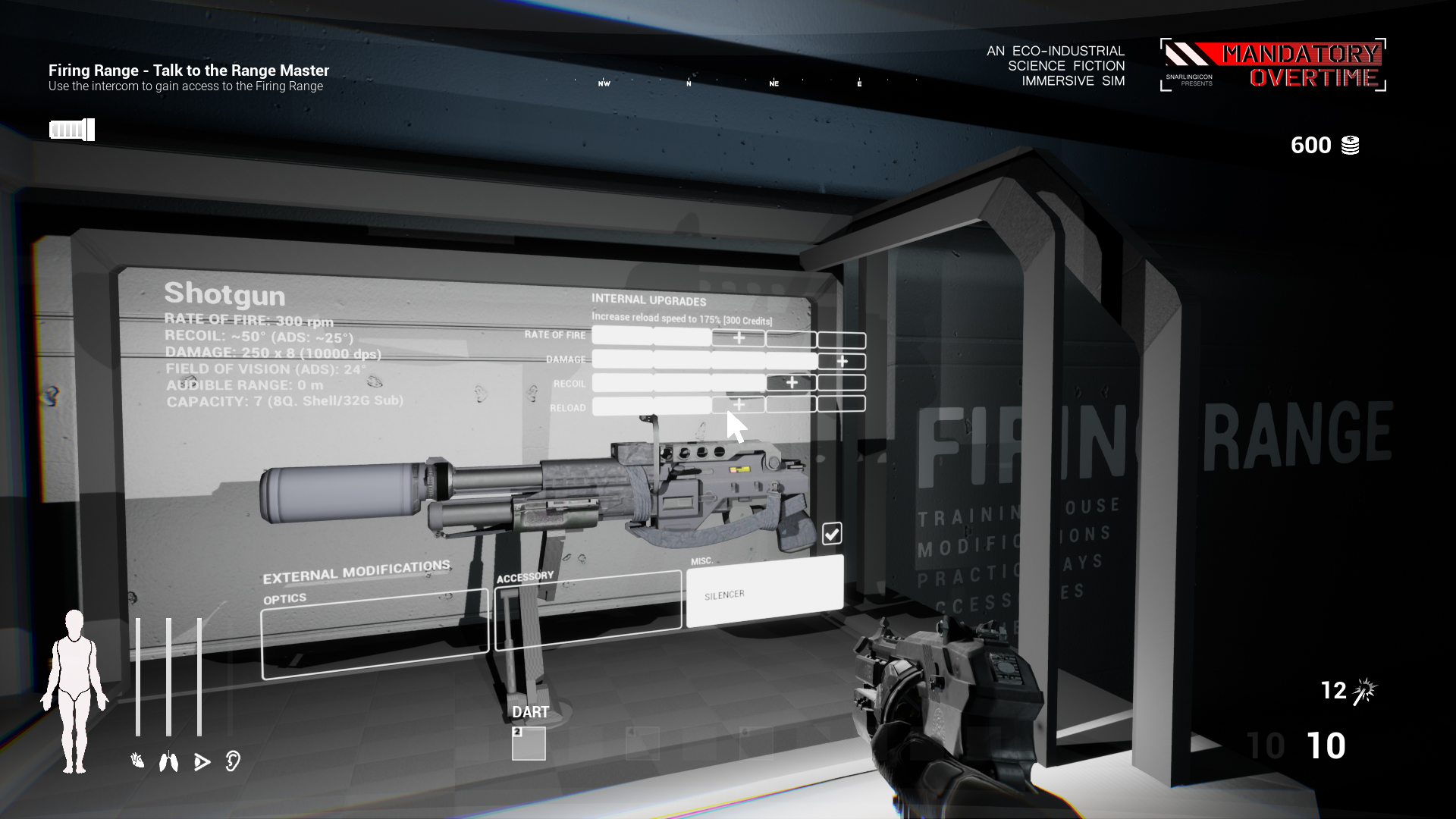 UPGRADE: Contractors with security or engineer privilege are given clearance to customise their loadouts at specialist workbenches located across the station, improving stats or modifying functionality.
SHARE: Using the CAM/CHAIN closed network platform our employees are able to send and receive text, image and audio to each other directly, from personal terminals, portable pads or even via their HUD lens.