Type: Aerial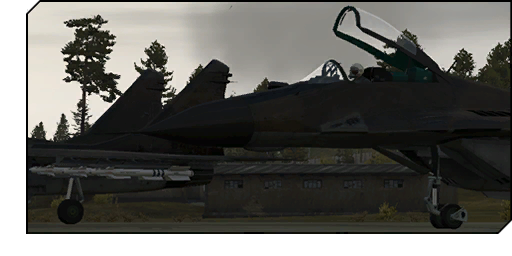 Difficulty: Easy
Released in: v2.20

Description:
Yesterday early morning AFMC forces inflicted an devastating blow to us.
The attack was led by a powerful air force and air landing directly at our air base in northern Chernarus.
Our units had to pull back to the south, but the morale of our troops is still high.
If we regroup as quickly as possible all our available forces, a surprise attack can take the initiative back into our hands.
The same true is here, for us, for the fighter pilots. We are here in relative safety, but as we recently convinced the enemy can fly under our radars.
Moreover, here we have no outposts that can report any visual contacts.
Radar operators reports contact with yet unknown number of targets.
They are coming from Chernarus. Due to a surprise air attack of AFMC Air Force on out base in Chernarus, we can expect any other surprise blow to damage our base here on the island Utes.
We have to defend at all costs!