G'day ladies and mentlegen!
John here.
Today it's time for a new devlog. Obviously.
This time about lighting and shadows and a first glance at the mansions insides!
The graphics guy and the programmer person were working tirelessly together and bent their sleeping patterns to suit my apparently impossible requirements. I call nonsense on that. They made it, after all.
Anyway. To do them justice (other than paying twice the hourly wage for their overtime) I thought I show this off.
Lets get to business.
The graphics guy started on the mansion interior and recorded his steps a little. Here's how he started out: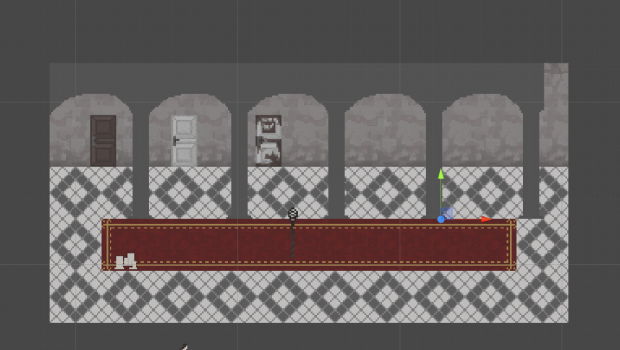 Not very pleasing to look at, right?
But at least you can see my beloved tikki torch (which didn't make it in the final design because they weren't actually there).
In the graphics guys words: He created some rough shapes to get an idea of the overall measurements.
Then he added some details and replaced the measurement assets with better ones. A second story was added to the buildings inside.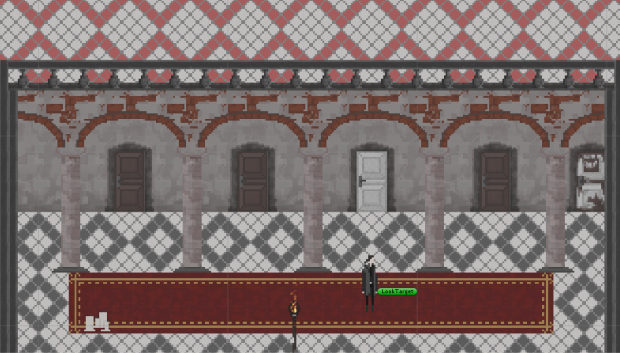 Slightly better. But the mansion is actually rather dilapidated and it looked quite a bit too clean for me.
We did some more changes to the light rendering.
It means that you need more than a mere pile of sticks and leaves to play the final game in the end but it's worth it. I mean we're talking about sticks, leaves and some added roots here. It was my personal requirement though because I wanted things to cast shadows and the old lighting system could not do it. This here works much better and was, so I was told, easily integrated into the existing levels. It uses the same principle of a separated camera rendering the light sources from a given layer. Look:
While this looks very fancy, of course it needed to look a little bit different for the real first pass. The graphics guy added more grime to the floors and placed wall-mount torches. Which is much more the way things looked like back then.
And here's the result: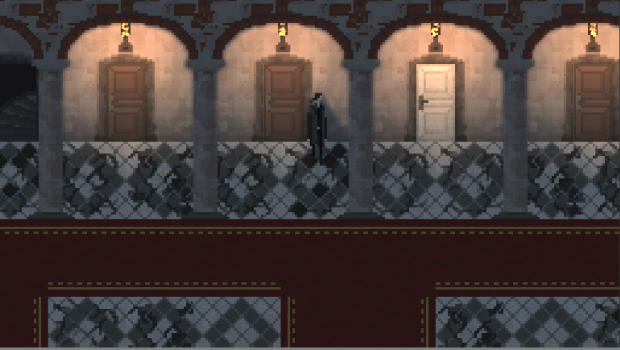 Look, I've got a shadow now. Physically accurate!
Also the programmer person added a choices system. So we can branch out all sorts of things based on choices I made (or you will make when playing).
In-Editor it sort of looks like this:

We can make all sorts of things with this instead of dialogues.
The possibilities are endless but that's a topic for another post.
And that's it for today, really. I hope you enjoyed it. The graphics guy and the programmer person hope so too, I'm sure so there's that.
Thanks for reading.
If you made it so far, gimme a "hell yeah" in the comments.
Or don't.
Because it's embarrassing.
For both of us.
I'm sorry.
Cheers,
-J