The first reason of why I didn't want to split original game's factions in more separated subfactions is because...I'm too lazy to do that.
Jokes aside, I think that EA had a good idea in the definition of these main 6 faction (8 with Angmar and Arnor) and the fact that you can recruit units from different realm or origin in the same correlated faction is awesome.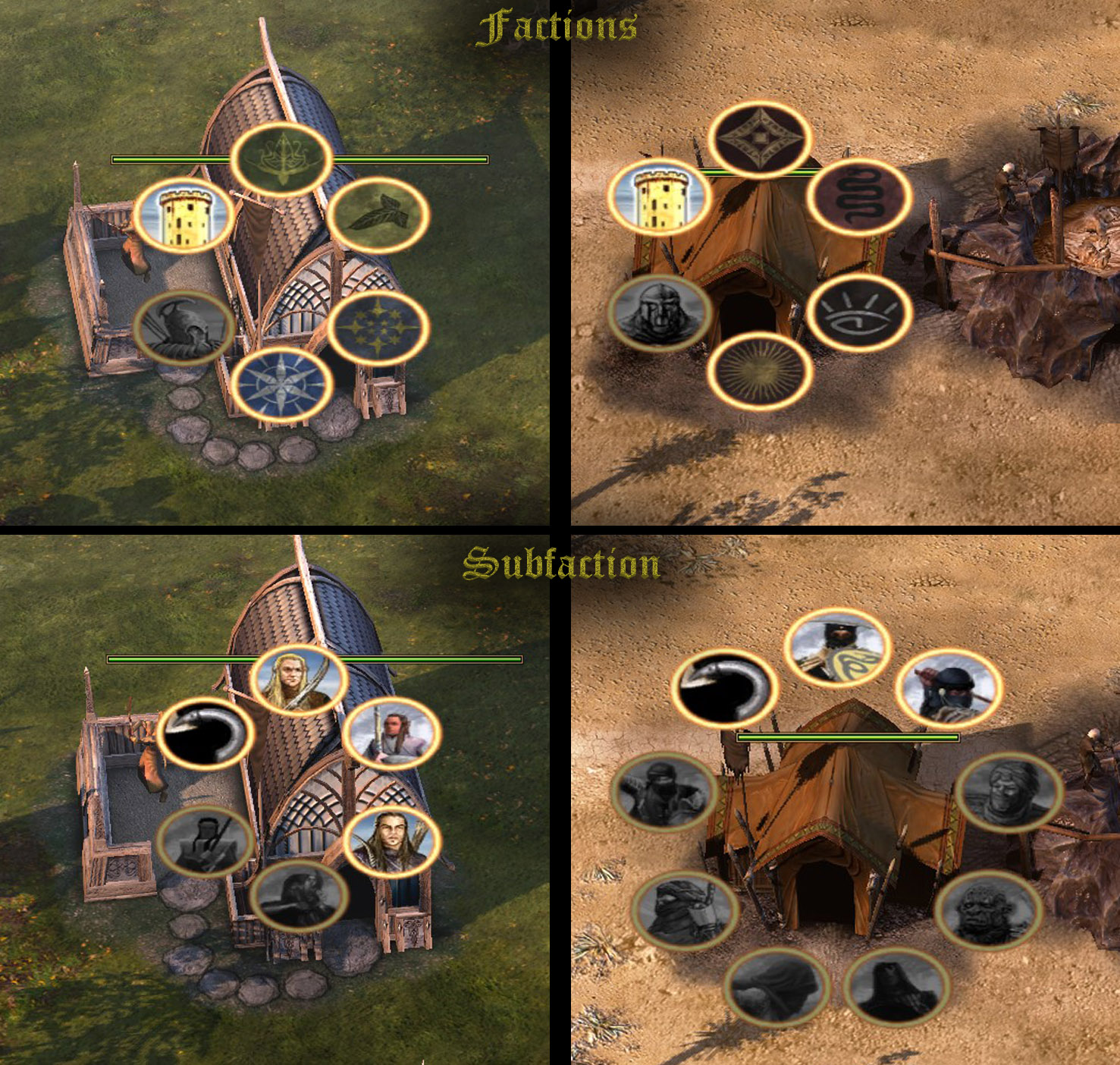 I'm a real fan of the War Of The Ring historical mode where the main factions wage war one another in a 3v3 strategic map confrontation.
There you control many regions and you have an army for each of your starting points.
If i play Mordor I'll have, for example, Harad, Rhun and Mordor itself of course.
Playing in a lorefriendly manner means that you should recruit only Easterling in Rhun, only Southrons in Harad and only orcs and trolls in Mordor.
Then, the Witch King flies over Minas Tirih with his army of black uruks, trolls and catapults..but the battle isn't going very well, the city is really resisent...oh wait! Here they come!
A march of Mumakils, rider of the desert and skilled archers from the south lead by their captain to turn the tide of the battle..
Well, this is why i love that game mode.
Now, this mod gives you nearly 4 subfaction for each main faction, you can play with all of them at the same time or you can choose only one, and that shouldn't deprive you of the win because every subfaction have (or will have) basic units, elite units and heroes.
Right now the subfactions are only visibles in the recruit structures, but in future i'll put an upgrade in the fortress where you can choose to play as default or with one specific subfact that changes the appearance of every other structures to reflect your choice.
That is all part of the "freedom" idea I have for that mod, no limitations in your choice, no precluded units.
It's all in your hand and YOU decide what to or not to do.
"All we have to decide is what to do with the time that is given us" as Gandalf said.