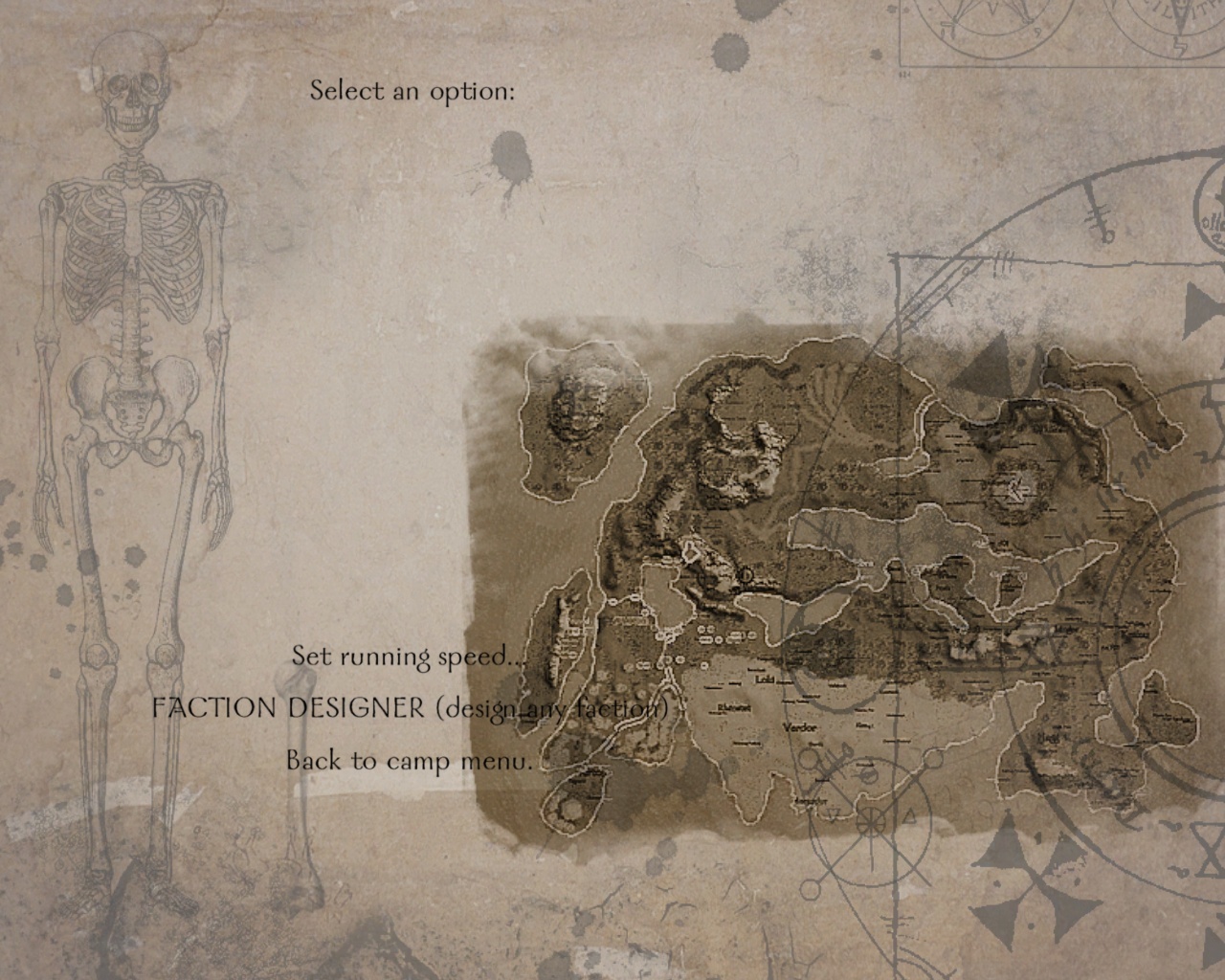 What is FACTION EDITOR a.k.a. FACTION DESIGNER?
Faction editor gives you option to change:
- lords race (ANY race in-game except boos-race: from elf through skeleton to vampire)
- ladies race
- town walkers race
- village walkers race
- race of troops linked to this faction (originally morlok to morloks, human to renaissance and so on)
- THIS WILL BREAK YOUR HEARTS: you will have an option to SET UP ANY KIND OF UNITS to REINFORCEMENTS to ANY FACTION!

Yes. This means, that you can set up Fantasy Magioucracy (or any other faction - including yours) to be reinforced by ANY existing main or sub-faction in the mod.
This means that if you like, you can create 6 technoamges factions, set up dwarven corsairs as any faction and so on. Countless options and posiiblities.
A NEVERENDING STORY, that what it is.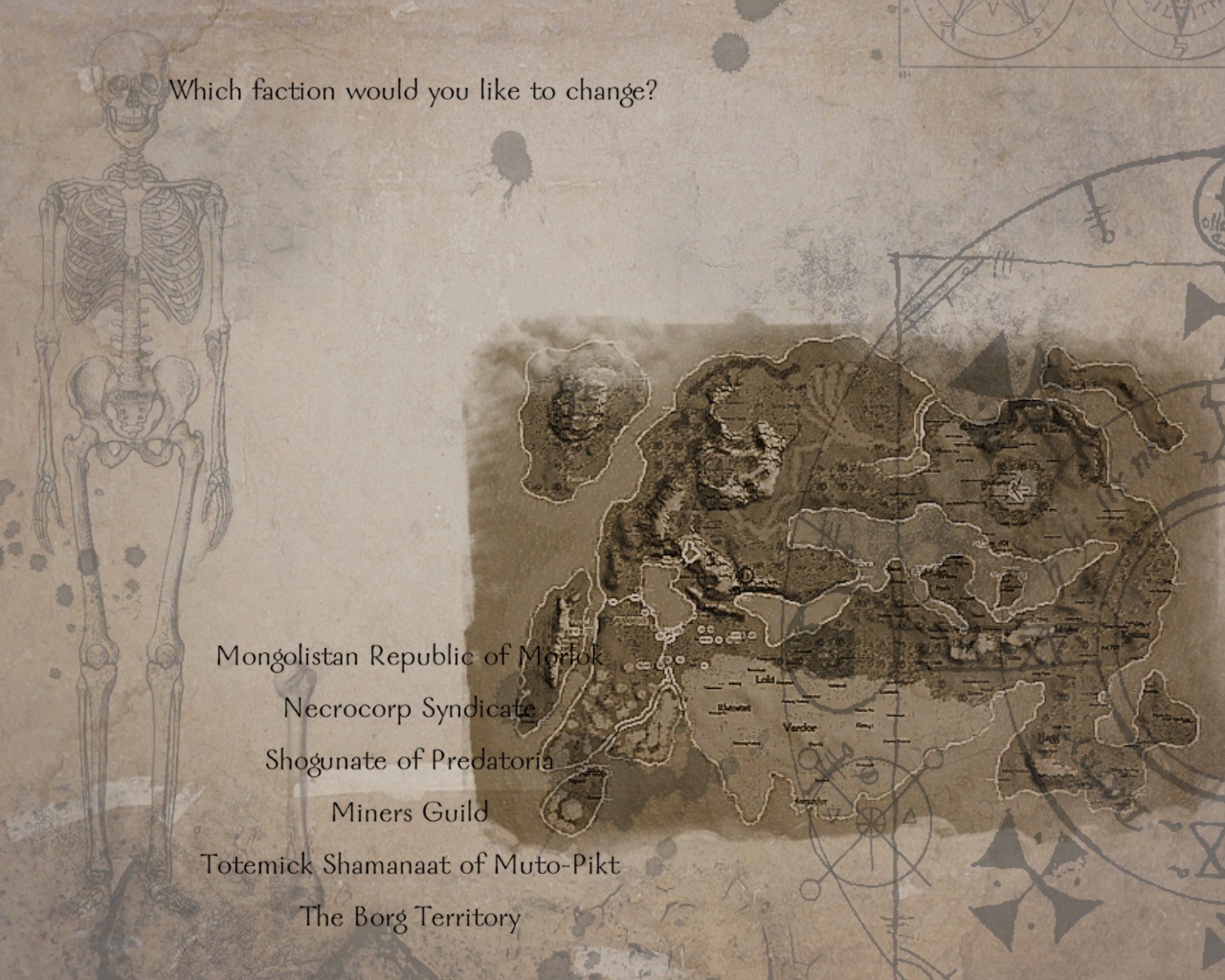 - You can change lords / ladies titles
- You can even change faction names!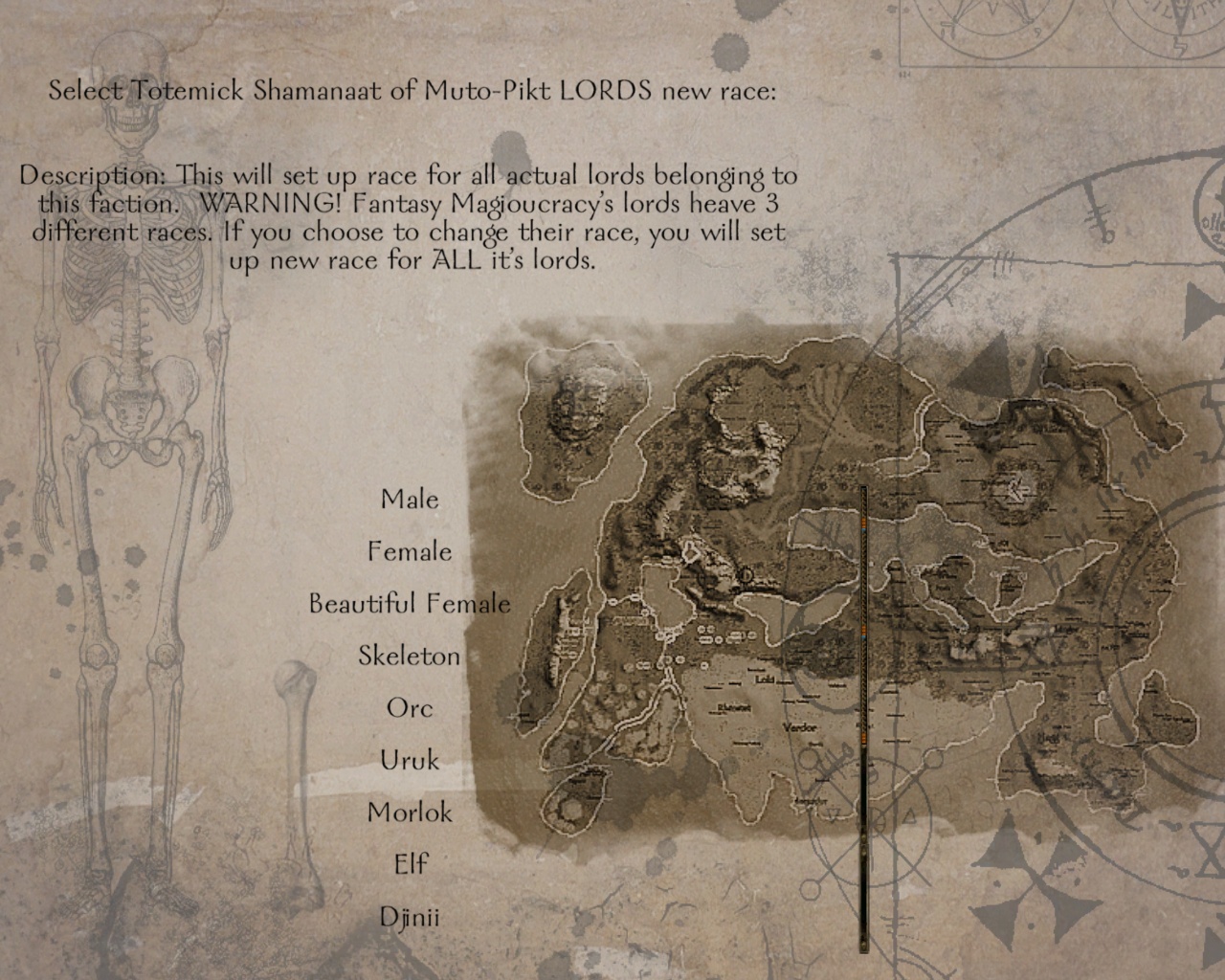 How this works?
Well, to keep balance, there are two different things - your faction mchanics and the rest.
Other factions are changeable at any time, any like. What you need is to enter camp menu, enter paradigm worlds mod options (newly created!) and pick up any faction you like to change.
FOR NOW THERE ARE ONLY MAIN FACTIONS EDITABLE.
So you can edit main 6 factions, but you cannot change minor factions.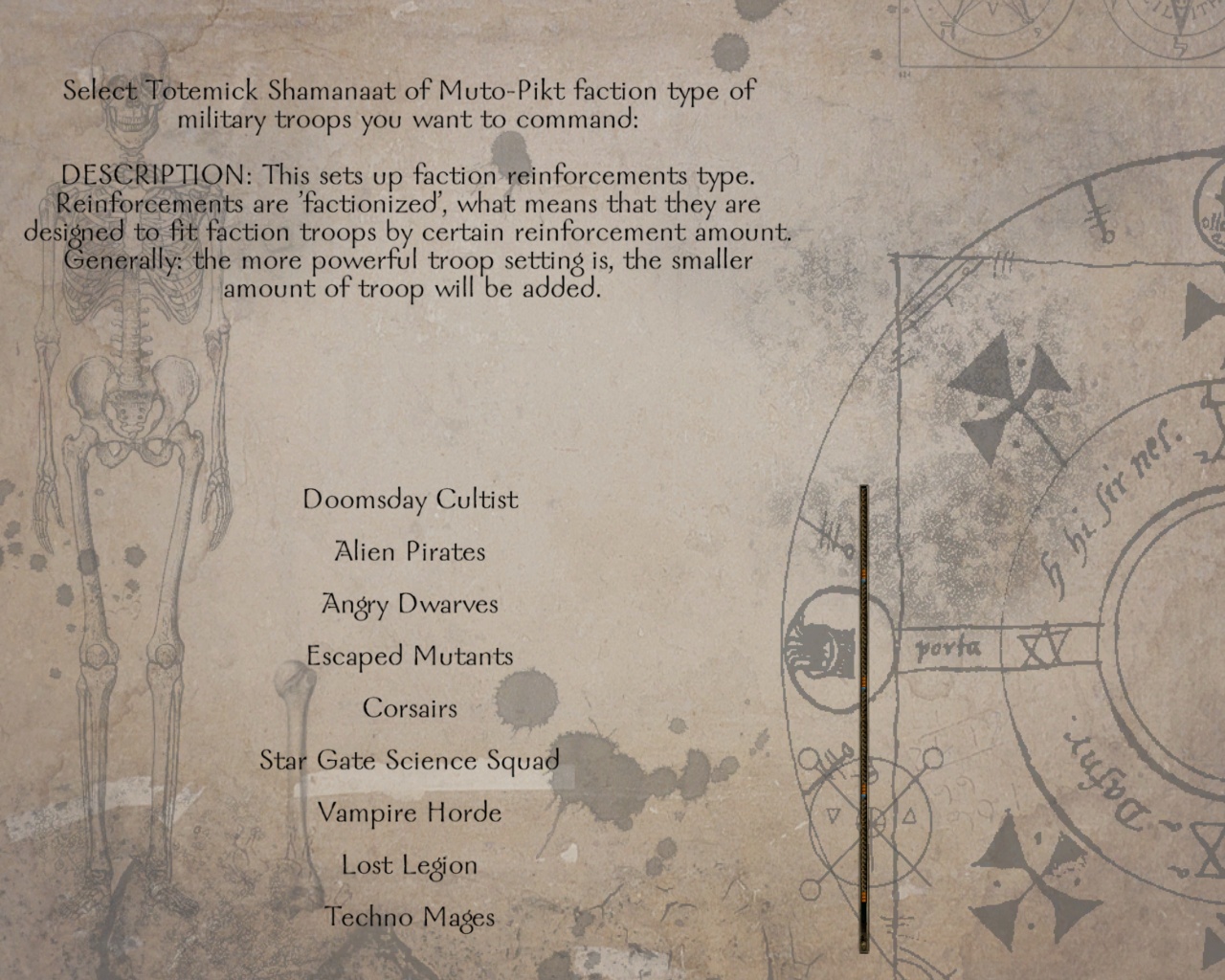 Graphically this option is not stunnig, but I assure you that beside small problems with changig lords / ladies titles EVERYTHING works!
To prove that I've created a special scenario with new factions. However new scenario gives you a new story, which cannot be made only by faction editor.
Using editor you cannot change castles, towns lords.
Still I imagine that there are hundreds of possible small-scenarios. You can assign any race to any faction, give them any like reinforcements... even personal custom troops of your own.
You can change race of any of your personal troops, by the way, just by speaking to them.
Player faction has all the same options, but to change your own faction you have to find some items like Book of laws of Paradigm Worlds and a blank book. Other than that, you can do anything you like.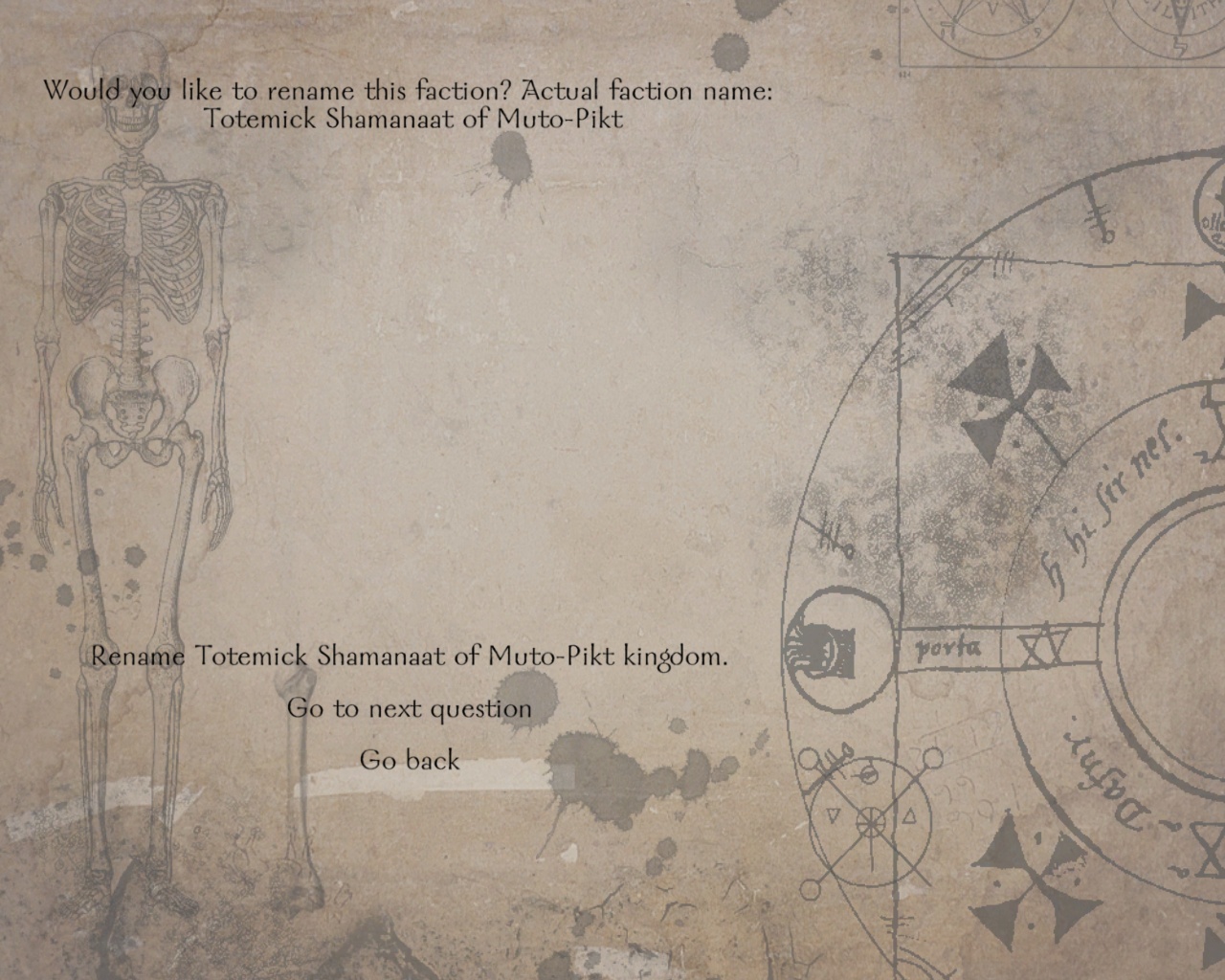 All theese new features in new 1.00 version in the PARADIGM WORLDS mod of WB:Warband mod.