Well, this is not really a new part of the article per se. It's rather an update of the sixth part.
---
In the sixth part I posted a link to the archived farcryhq dot com site where some rare, previously unseen concept arts of Far Cry were posted.
The link:
Unfortunately, only thumbnails were preserved, and the full concept arts were not. We only found a couple of those on other sites and posted them in the previous part of the article. But a user, Marek33, has found the higher resolution versions of the rest posted on another site.
The link to this site:
So, let's take a look at these rare concept arts.
The first one is a concept of some unknown person, probably a mercenary. Can't recognize any in-game merc in him:
The second one is Crowe's concept art. Interestingly, he carries a minigun on his back:
The next one is a concept of Merc Scout, Merc Cover and Merc Rear:
Merc Scout looks differently in comparison to his other concept I posted before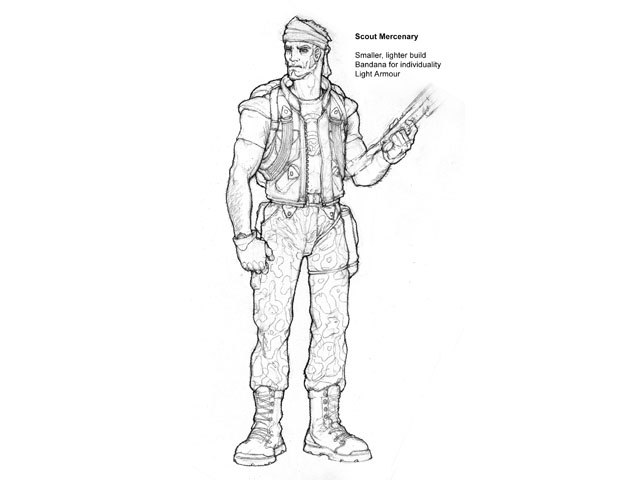 Now let's move on to the concepts of some areas.
The first one is the concept art of the Volcano level. Noticeably more lava can be seen in the crater. Also, there are some numbers drawn, possibly to indicate some important locations:
The second one is a concept of some outdoor area with some structures built by the natives:
The third one shows a tower of some sort.
So, these were the concepts that weren't posted in high resolution before.
As a bonus I'll also post a notable screenshot. It's not something new, pretty sure it was on the game's disc box. So what's interesting about it? It has a differently coloured Zodiac boat. It's coloured grey instead of orange, like the FC's demo.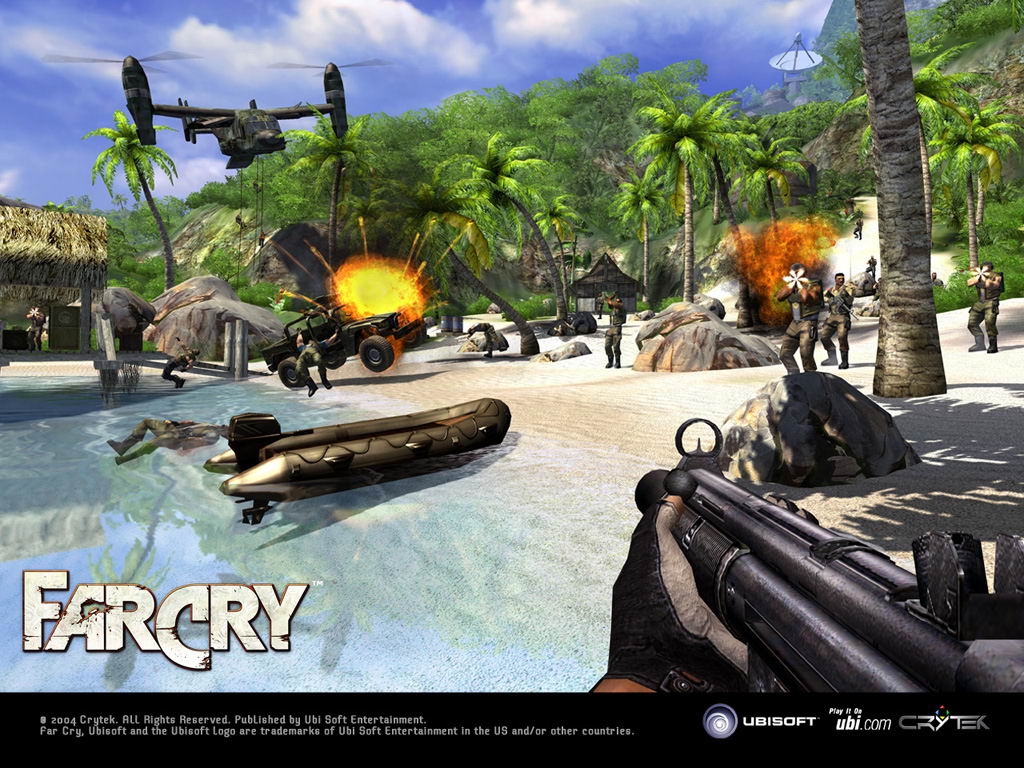 ---
That's all for now. More parts will come later.