Hi there! We meet again to talk this time about one of the Energy Heroes gameplay features which will, without any doubt, spice up the game a little bit.
When a game starts, both bases begin with level one entities which do not make coffee and simply do what is written on their instructions: towers shoot enemies, the Energy Gate powers up minions who then go for a little walk in the fields. The ship itself is at its maximal level from the start: pew pew, shopping.
Energium is what makes the world go around for the Qen'Ory and the E'Nyhm, and mercenaries will be sent on Syrh in order to take part in the conflict resulting from it. Jorvak engineers installed a module inside Stage 375 that simulates the conditions and situations mercenaries will face on Syrh. This module which is on the first floor is in fact a room containing a resource stockroom (and a nice space view too).

This resource stockroom produces energium during a game. Players may gather it and bring it back to their bases in order to stock it and unlock upgrades for their buildings. Beware, if the player is hit while carrying energium, he will drop a bit of it.
During a game, your team may be able to buy some or all of the available upgrades, and keep in mind: the last one is really powerful.
Here is the upgrade tree available for the alpha: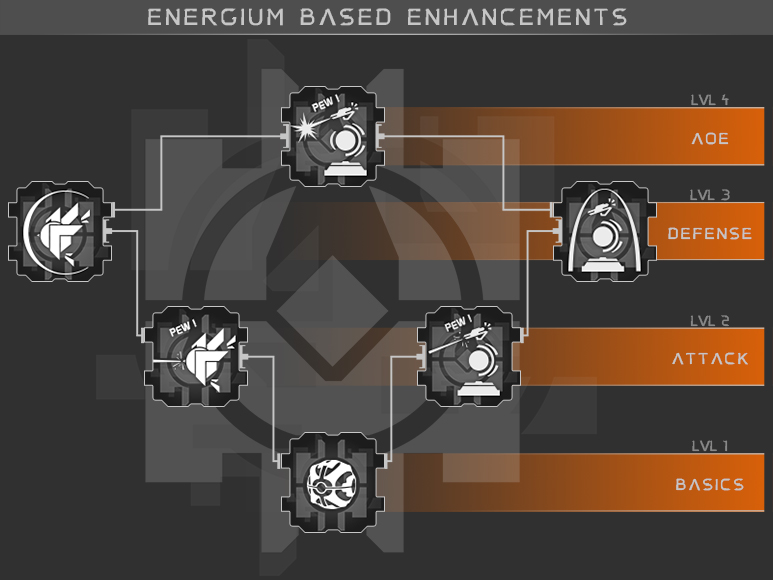 Of course, we worked hard to make all of these upgrades visually and easily identifiable in-game.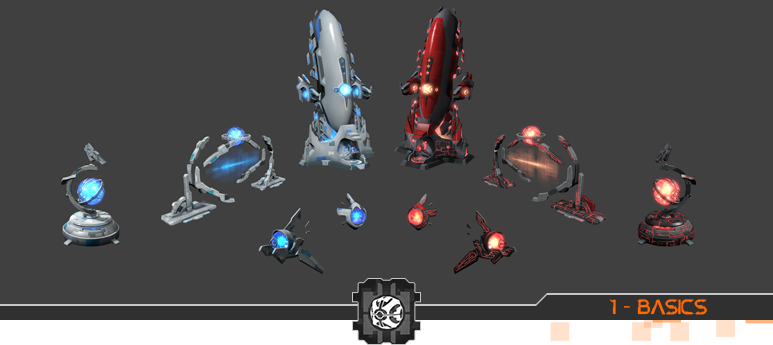 This already unlocked pack at the start of a game is comprised of 2 towers, one Energy Gate and a colonization module which can create minions.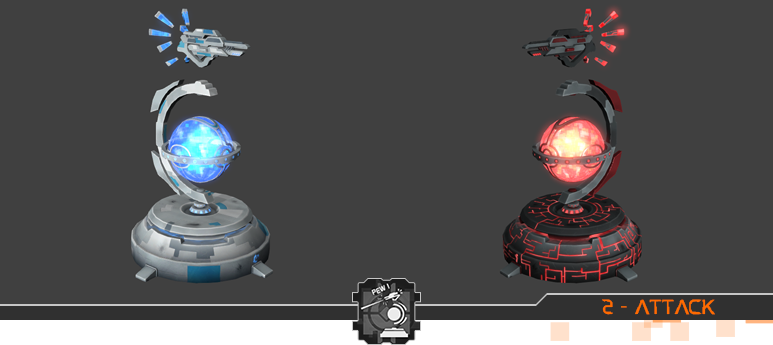 The tower's core is upgraded, making the tower's shots more powerful.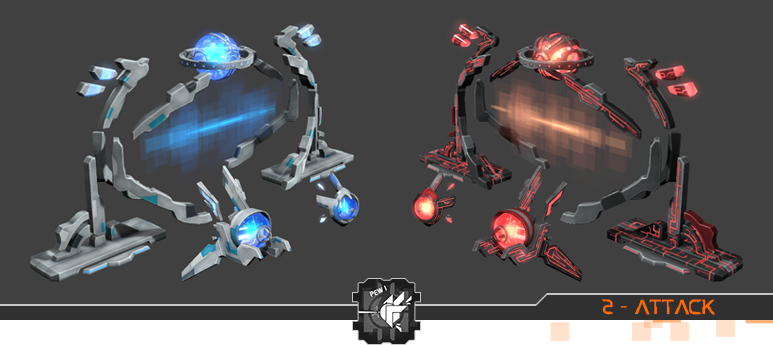 Minions' core are upgraded, their attack is more powerful when powered up at the Energy Gate.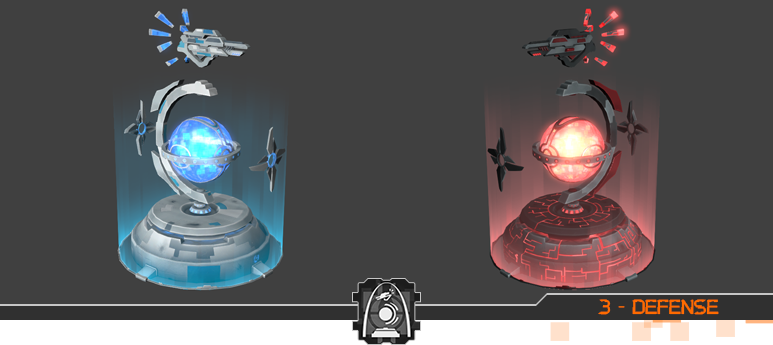 The tower core is powerful enough to generate a shield around itself. This shield must be destroyed, beware though, given enough time it will replenish even if it has been destroyed.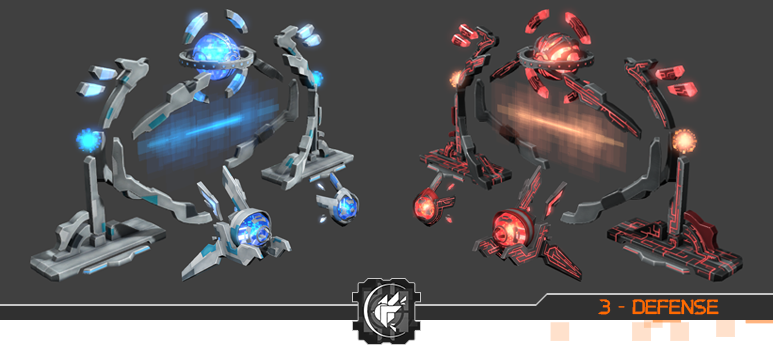 Minions' cores are upgraded, making them more resistant.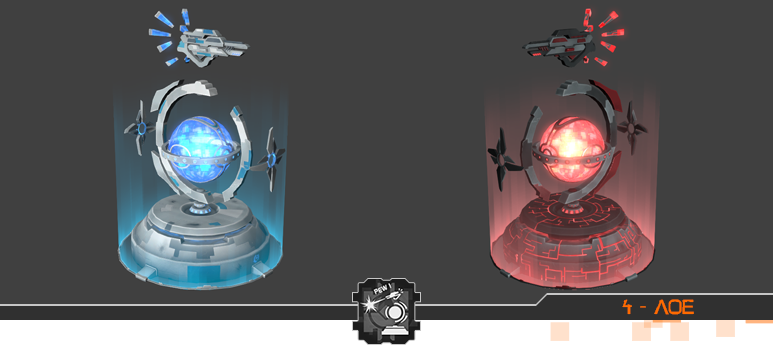 The tower core is so powerful that its attack now have an area of effect!
That's all about entities' upgrades available during the Energy Heroes alpha which will start in two days! If you have an alpha key, you may take part in it.