Welcome to the 2016 Award Presentation, please join us as we acknowledge some of our personal favourites (also Indies & Apps) that we feel deserve recognition for their hard work, time and commitment to their art.



Interaction Award

The Network Addon Mod, or NAM, is a modification for SimCity 4 Deluxe (or SimCity 4 with the Rush Hour Expansion pack), which adds a myriad of new transport network items, ranging from ground light rail, to fractional-angle roads, to roundabouts, and much more. It also includes bugfixes to Maxis items and a highly optimized set of traffic simulator plugins, improving pathfinding accuracy and performance.
Creativity Award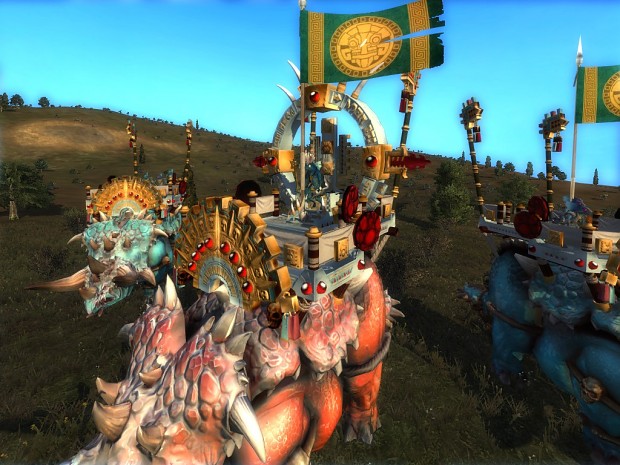 A standalone expansion of the Call of Warhammer experience. Fewer scripts, unlocked gameplay, brand new factions, new continents, dozens of new units, new music, and much more.
Play Half-Life with friends! Players fight computer-controlled monsters through the original Half-Life storyline or hundreds of available co-operative scenarios. Also includes a plethora of new weapons, enemies, visuals and gameplay systems. Customization features allow each map to use its own unique weapons and enemies.
Nuclear Cataclysm takes you into the year 2020, where the world is endangered by a new kind of weapon in North Korean hands. As part of the well-known Raptor-Team, your task is to make your way through a beautiful tropical island and eliminate the threat.
GoldenEye: Source is a Multiplayer only total conversion modification of Half-Life 2. It is a fan made recreation, released for free, with only one goal in mind; to bring the memories and experiences from the original GoldenEye64 back to life using Source Technology. We want you to look at this mod and remember the first best multiplayer first-person shooter ever made. We are doing our best to bring in the opinions of the community to create a game that everyone is going to enjoy. But, we are not here to recreate the game exactly how it was in GE64, a lot of things have changed since they first designed that game, mainly in technology and gamers experiences. We are here to take the game even further but at the same time provide a lot of those fun elements that hardcore GE64 fans will enjoy. We've got experienced team members all across the board, from professional level, to amateurs looking to make it into the business working hard to make this dream a reality.
Best Upcoming
Coming your way is a fully playable demo for the upcoming Star Trek Infinities, customised specifically to give you an authentic feel for how the finished product will eventually play. Take command of one of two complete factions over three eras of Star Trek history and compete for dominance over the Cardassian border regions. Get a taste of the Infinities experience - explore strange new worlds, seek out new life, encounter the unknown, make scientific breakthroughs, spread your ideals and defend your people. And do it all this year!

Medieval Kingdoms: Total War is a total conversion of Total War: Attila with brings the game to the high middle ages, set in the starting year of 1212 AD going until 1453 AD. This mod will completely revamp the game with new factions, units and much much more! (Yes this is the same mod team as for the Rome 2 version.)
Best Multiplayer
Crysis mod | Released Mar 20, 2016
Crysis Co-op is a mod that will enable AI in multiplayer for cooperative gameplay
Best Singleplayer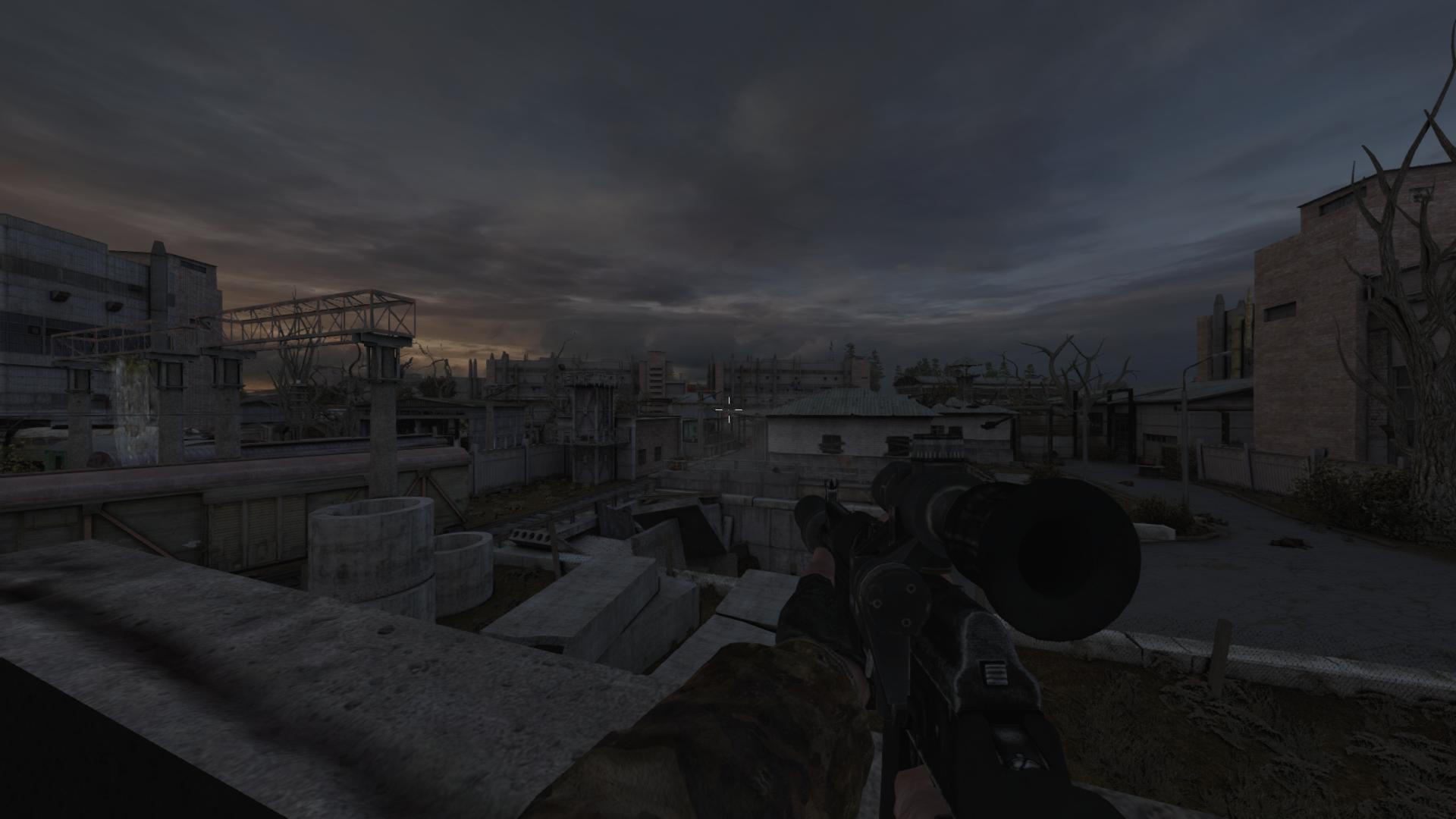 Global mod for STALKER SHoC, intended to recreate a highly atmospheric Zone with highest possible quality, stability of the game, rich gameplay and loyalty to the canons of the Sci-Fi genre.
Experience Aliens: Colonial Marines how it should have been when it first released. This mod includes fixes to AI, textures, balancing and more.
The second Sino-Japanese war is a part of WWII, but for quite a long time, the fiercest Asian battlefield was forgotten…… Because of the war and widespread disease and famine, China suffered 35 million casualties, 20 million of which died. The war in East Front lasted for 4 years in Europe, 6 years in China, 8 years since Marco Polo Bridge Incident and the war fully broke out in Mid-1937, but in fact, Chinese never gave up resistance for 14 years
Ascendancy is a Star Wars mod set after the Battle of Endor in the Star Wars Galaxy. Fight for galactic ascendancy as multiple factions from this period in Star Wars history.
While the Moff Council and the New Republic have begun their bids for control of the galaxy, in the Outer Rim and beyond, more contenders await their chance to strike. Can the Empire of the Hand unite the galaxy against the impending external threats, or will the Pentastar Alignment find the opportune moment to strike and establish a new form of Imperial galactic leadership?
Play as the New Republic, Imperial Remnant, Empire of the Hand or Pentastar Alignment in the post-Endor Star Wars galaxy, each with unique ship rosters, abilities, playstyles and tech trees.
Conquer the Star Wars Galaxy on several maps with various configurations, featuring several new planet types and canon planet placements.
Completely redesigned UI, and overhauled graphical effects. Several overhauled and all-new gameplay mechanics, ship systems degrading with damage, and the ability to entirely destroy planets.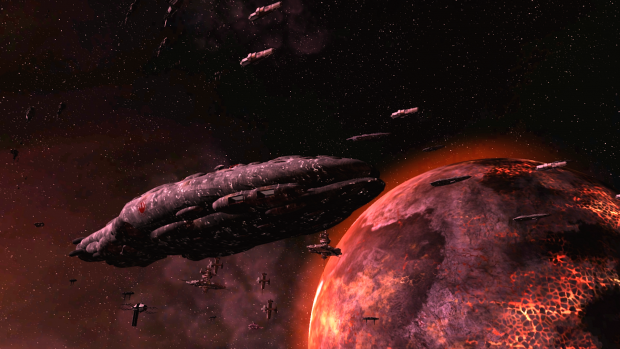 That wraps up our editor's choice, Be sure to have your mod on site for consideration for the 2017 awards. The Players Choice Upcoming Announcement will be on December 27th. Happy holidays, see you then!