Here's an example of how we develop a character. Danny is one of the original playable characters of Earthfall. We first started with a description:
Danny - Description
Role: The little brother of the group
Appearance: 20-something, with a slacker/protester vibe. Has a pot leaf shirt (regularly partakes) and skater pads.
Known for: Saying whatever comes into his mind.

Then: Danny worked as a bike courier and lived in an 8-person co-op house. Loves aspirational sci-fi (Star Trek, Asimov).
Now: Danny expected aliens to be more of the Klaatu variety rather than "To Serve Man." Ravenous, feral creatures are the exact opposite of what he was expecting, and it's shaken his faith in the universe. But Danny carries on, and is always encouraging his comrades and watching out for them.
Quotes:
"I bet that hurts. But pain is an illusion."
"Whoa, when I was out I could see your souls. And those aliens don't have any! That's weird."
"There's almost never a body left behind. You can't even mourn."
"So much suffering. So many dreams crushed. I'm way too sober for this!"
Danny – Concept Art
Once we had the description we started exploring visual possibilities: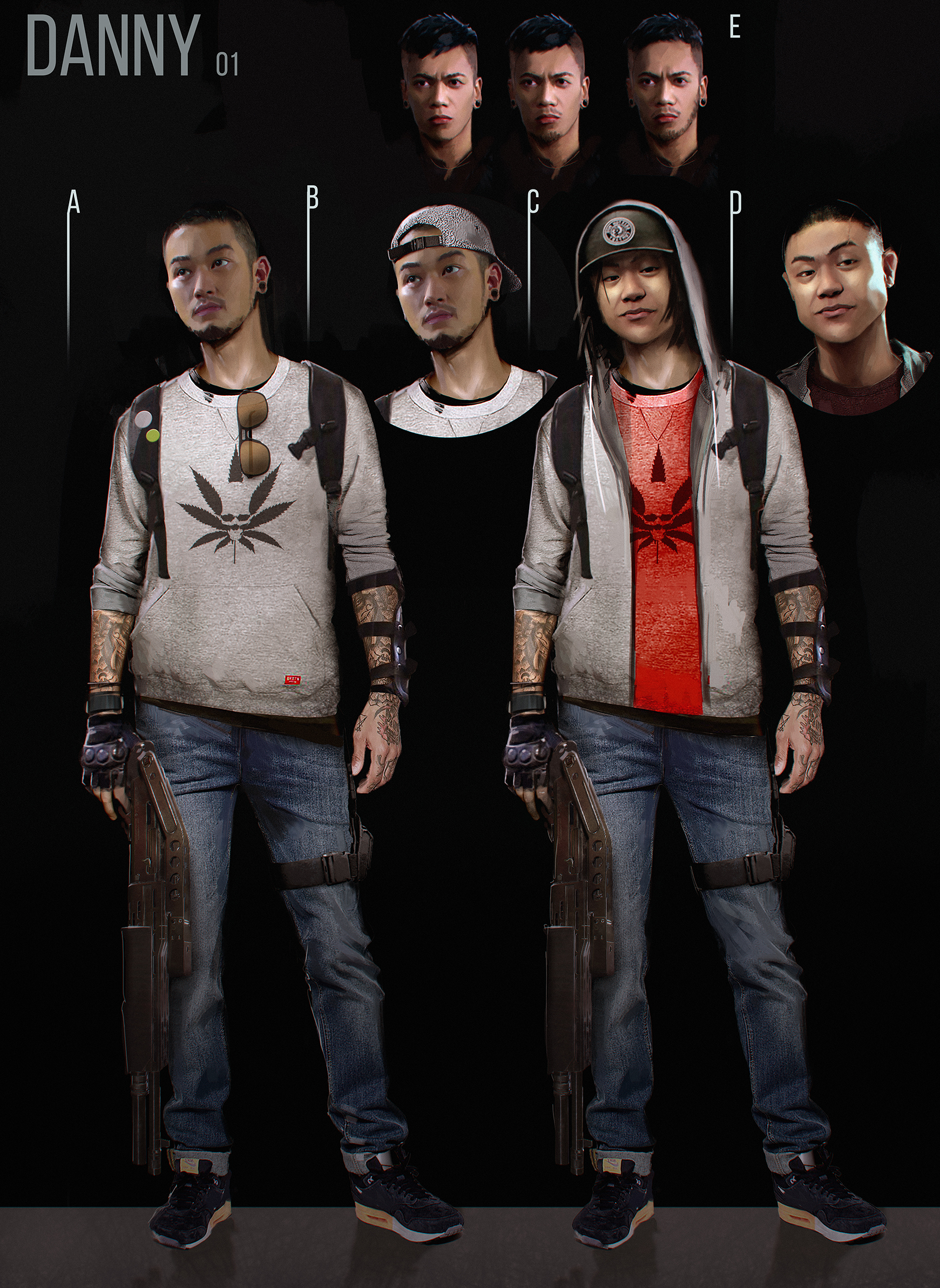 Above: Danny concept art by Zachary Graves
Once we chose the final vision for Danny, we started refining it and exploring the profile, working through to the final model.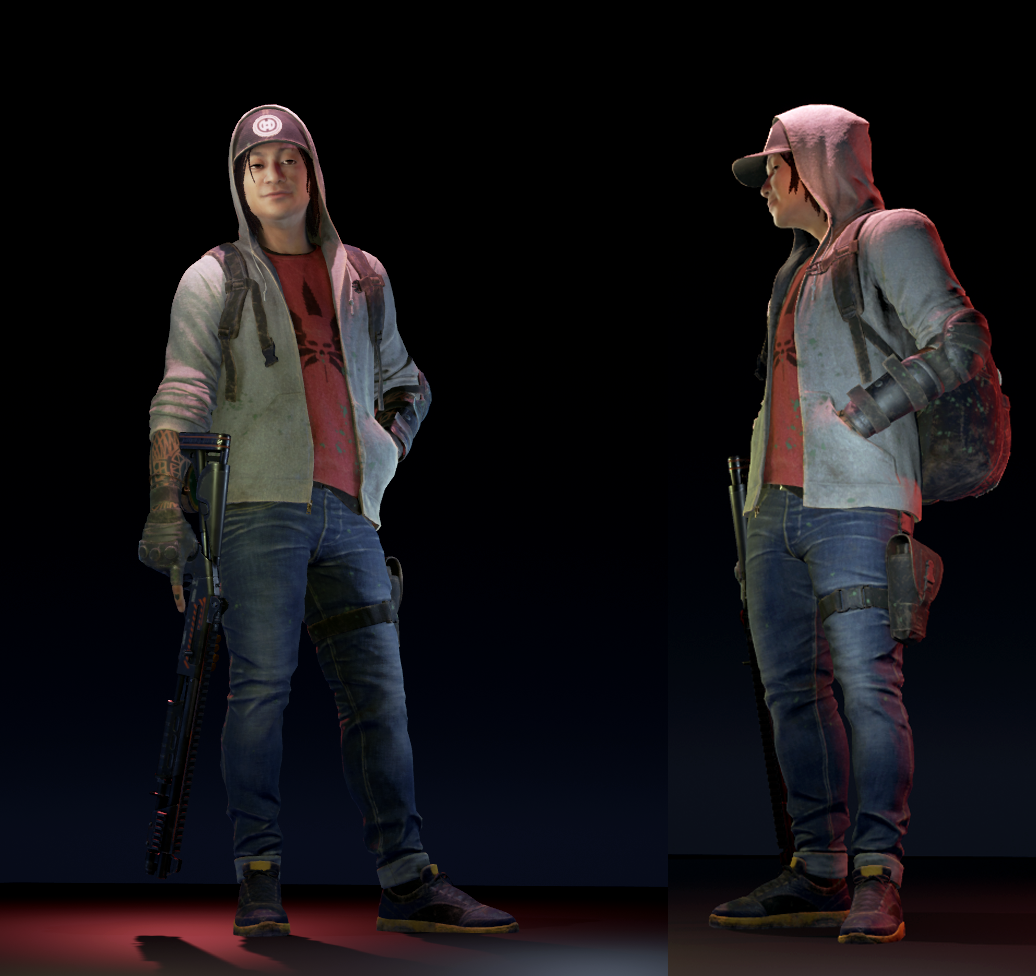 Above: Model and texture of Danny by Vo Hoang
And there you have it! Our boy Danny is here!