We updated Dream of Pixels with more tributes to the indie game scene:
(images link to their respective game homepage)
And we included some user contributed puzzles, too, these are just some of them:
(click the images to see their animated versions, which can be shared from within Dream of Pixels)
And more puzzles:















Email us at studio(at)dawnofplay.com, if you would like to create some puzzles for the next update!
Also, 12 new features at 12:12:12 on 12/12/2012:
40 NEW puzzles -> 100 puzzles total!
ASK FOR HELP with puzzles and share animated solutions!
iCloud SYNC for unlocked puzzles and modes!
SOLVED iPhone notifications hiding the tetromino - now also shown on the bottom left! (see Settings to turn it off/on)
NEW RECORD local high score notification!
CHRISTMAS surprise (hint: new Classic skin)!
GIFT this GAME button!
NOTIFICATIONS of achievement now customized and sliding up from the bottom edge!
Game Center offline mode tweaks - now syncs achievements and scores when coming back online!
Check for other music playing even when just switching to foreground!
White screen fade tweaks - also see Settings!
"You won!" text in Nightmare on successfully merging all the blocks!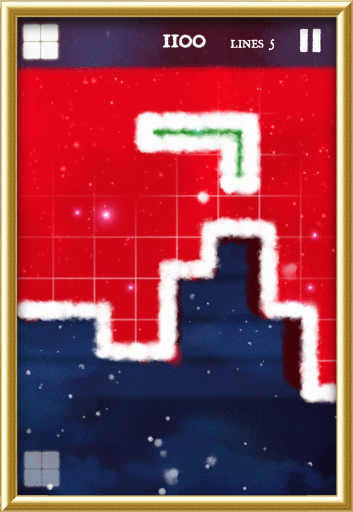 To unlock the Christmas Classic skin:
open the home screen Settings app
find DreamPixels settings
switch on the Christmas mode!
Christmas skin will also be activated automatically for everyone on Christmas day.
Get Dream of Pixels here: Itunes.apple.com
Or try the alpha prototype here: Kongregate.com