While the feature is currently in DEM02 of Robo's World 3, there is little difference between the difficulties. The only thing that changed during gameplay was the amount of "health-boxes" and enemies.
Now, the changes are a little more noticeable. For example, enemy shots will now do different amounts of damage. Also, there will be a difference in the programming of hazards for each difficulty.
The most drastic change however, are "Difficulty Blocks". These parts of the environment seamlessly change depending on the difficulty you are playing on. For example, on easy difficulty, there may be a more direct path to a goal, or a way around a group of enemies.
You can see this clearly in the picture below: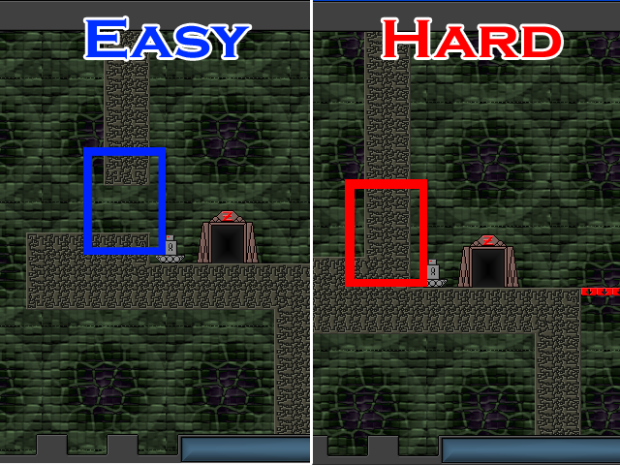 And now, enemies are programmed with a universal intelligence so that they will get more difficult to defeat as you rank up. Zarnok Worker's range of sight increases so that they will see you from farther away, and the time it takes for them to repair each-other decreases significantly.