Hi all. First dev blog about Naval Hurricane is here. After some time of 'silent' development I can finally describe primary gameplay ideas of tactical mode and show first two ship classes which will be present in the game.
Tactical mode gameplay.
Battles in Naval Hurricane are turn based. The primary idea is taken from Atlantic Fleet game. Turn of each ship contains of few sub-turns:
Moving ship sub-turn. Player selects engines mode and sets rudder angle. Along with actual move applying submersion and damage from fire also performed during this sub-turn. This is one of the points where game physics takes its full power.
Weapons management sub-turn. Player can aim the artillery group guns setting desired bearing and elevation. And only setting bearing required to aim torpedoes. Fire control system of ship helps player to select right values of bearing and elevation based on estimated distance and speed of target. But it is always far from 100% accuracy. Aiming and firing (launching torpedoes) can be completely automated if player not relies on weapons group but doesn't want to skip it at all. This can be useful for torpedo boats and destroyers which artillery often almost useless against large armored ships. If ship has more than one weapons group they all can perform during the same weapons management sub-turn one after another. Different rate of fire simulated by firing few times after hitting 'Fire' button.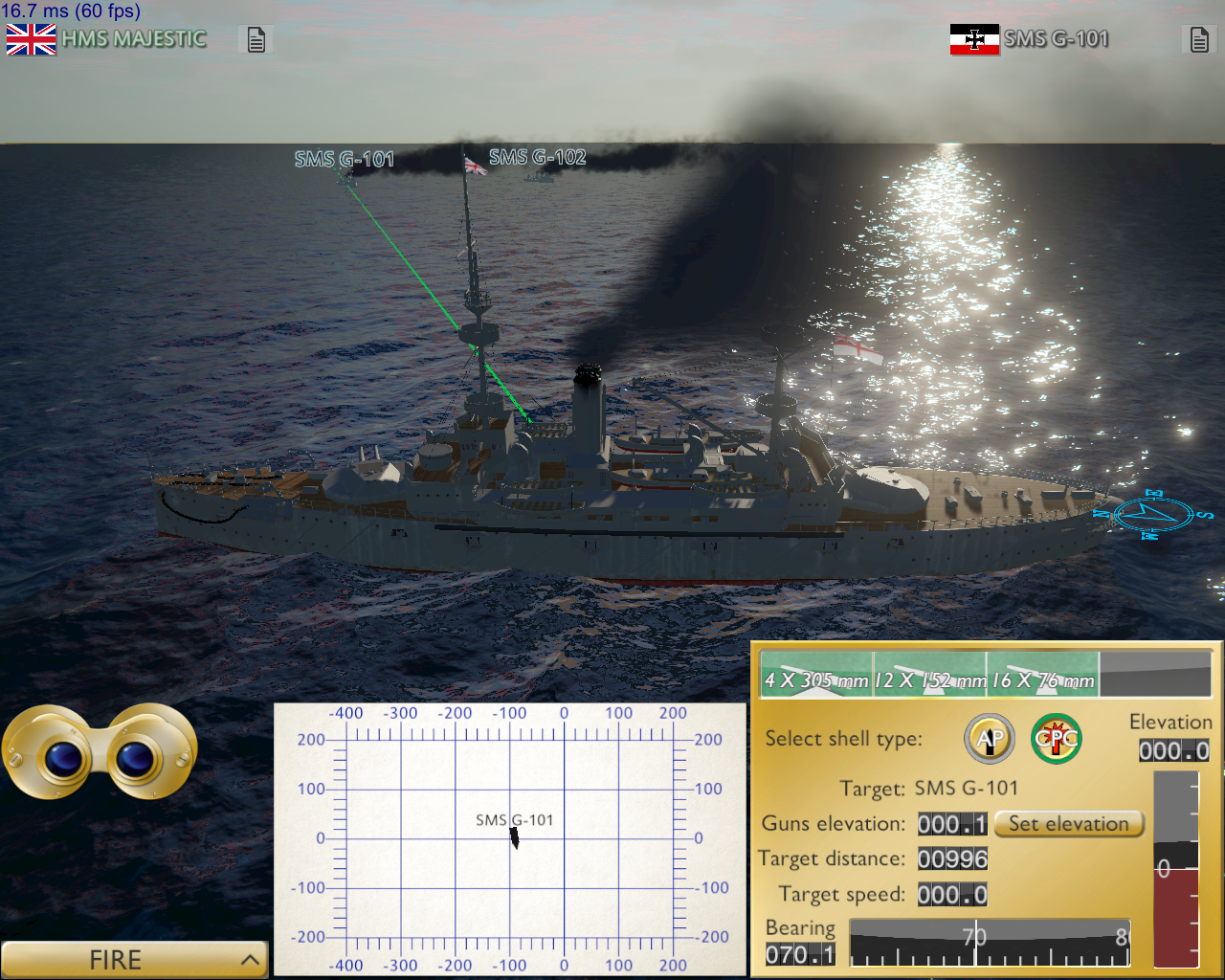 Damage control sub-turn. It is optional sub-turn and takes place only if ship has damages which effects which can be eliminated or reduced by ship crew. Player orders sailors to struggle for ship buoyancy and combat capability. Like during weapons management sub-turn, player can give this work to AI. Under development. No screenshots yet.
Majestic class pre-dreadnought battleships.
A large series of battleships which defined standard of battleships for Great Britain as well as many other countries. To World War 1 they are obsolete but with powerful, numerous artillery and heavy armor protection can be still very useful when speed not important.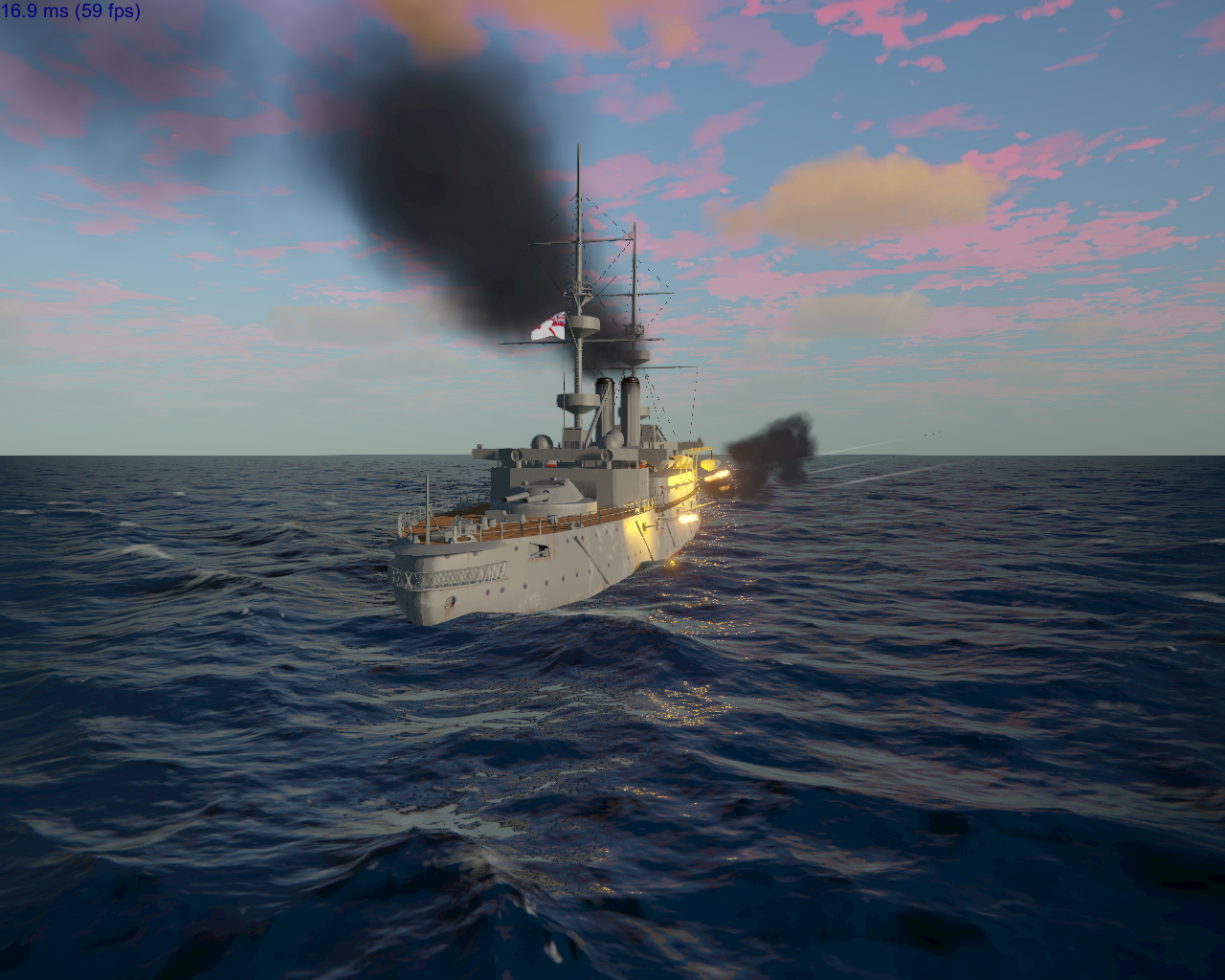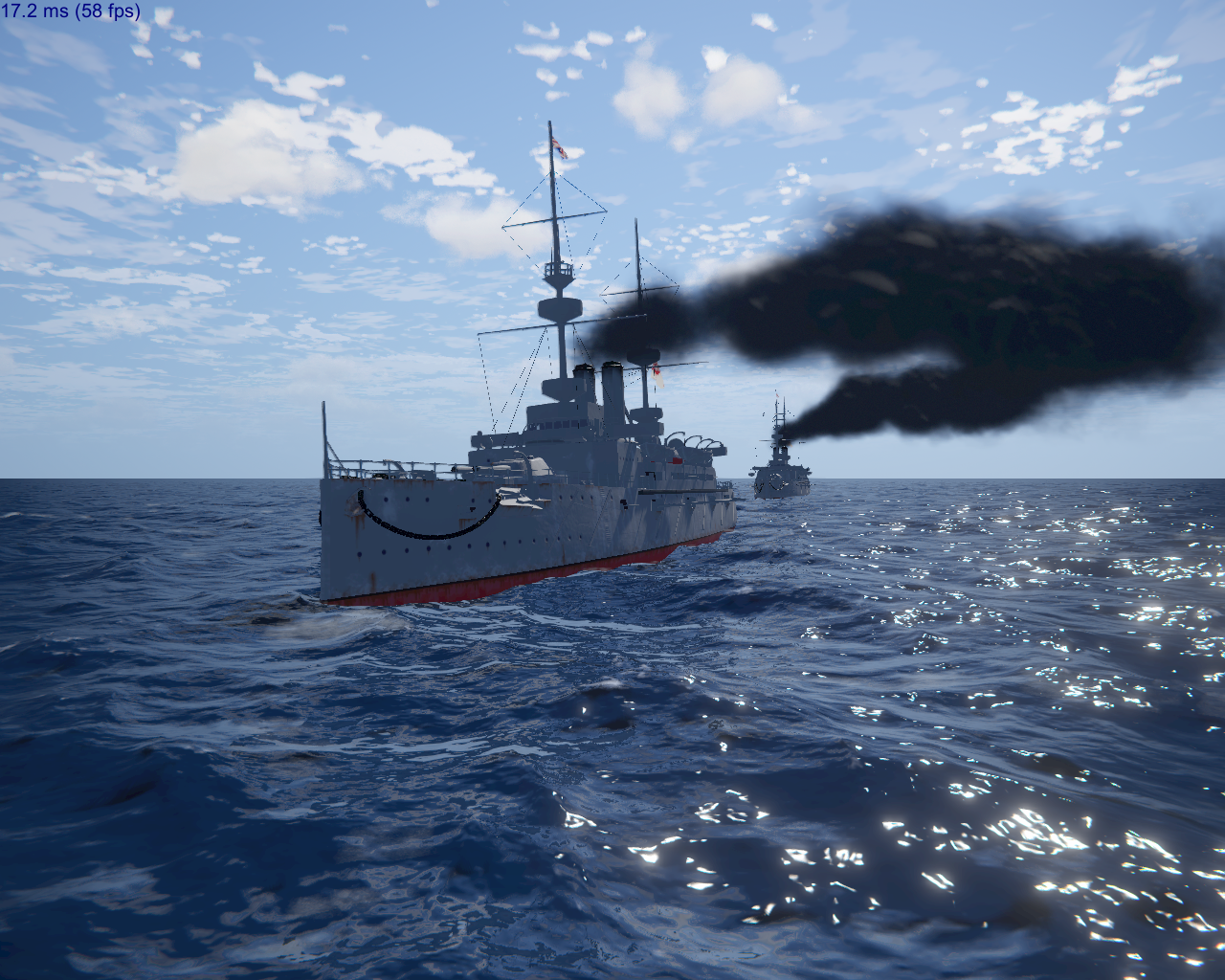 G-101 class destroyers.
Small and fast ships equipped with 6 torpedo tubes can be very dangerous to large ships especially in poor visibility conditions. Basic artillery battery of 4 88 mm guns is much weaker compared to artillery of their British rivals. Like other relatively small ships they can't use weapons in stormy sea and have large artillery accuracy penalty from wind waves.
Thats all for today. Feel free to tell your opinion.
---