- Our own uniform, vest, helmet and gear models made from scratch.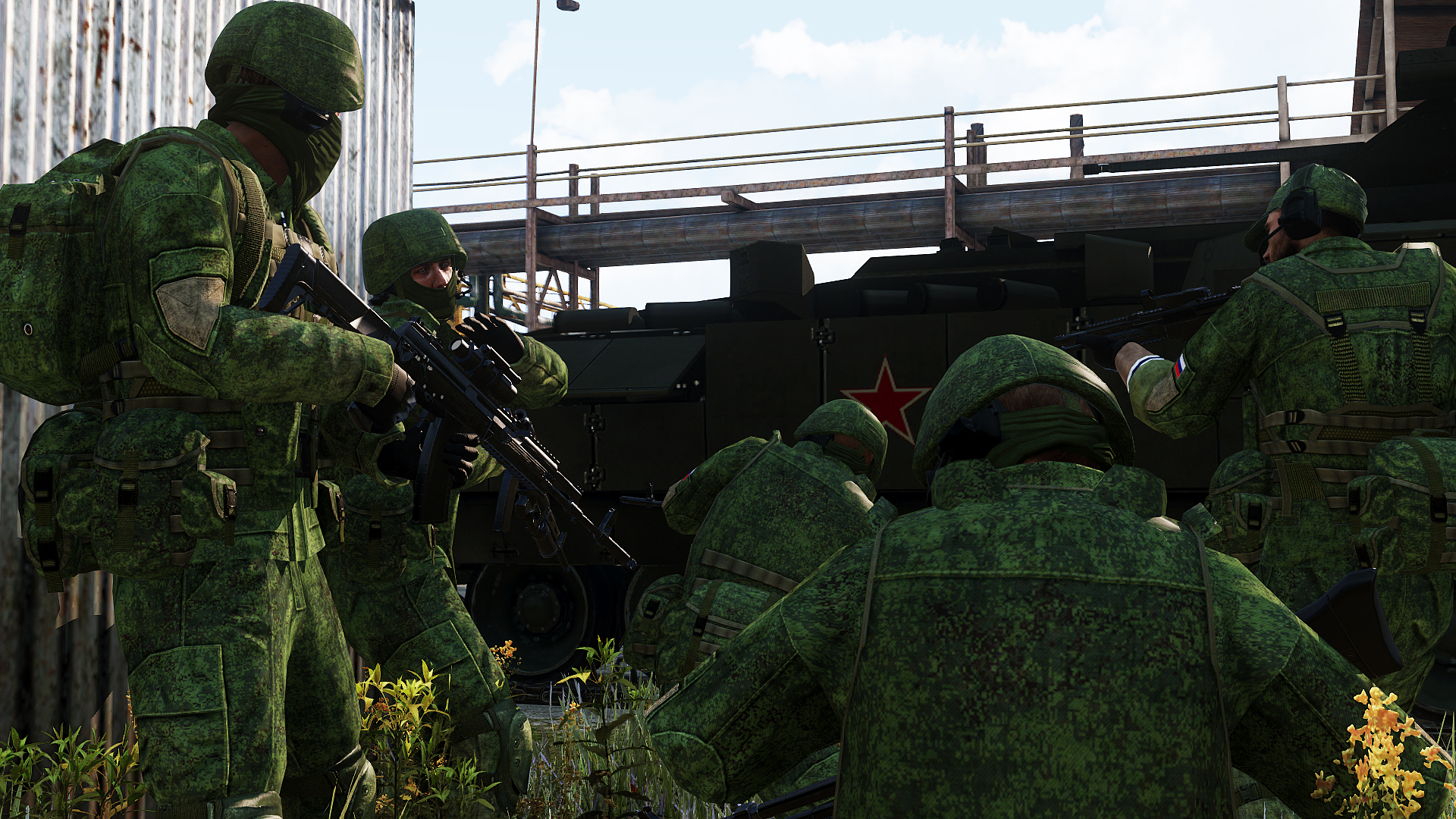 - New vehicles, ranging from T-14 Armata, Pantsir AA launcher to the Kamaz trucks and more.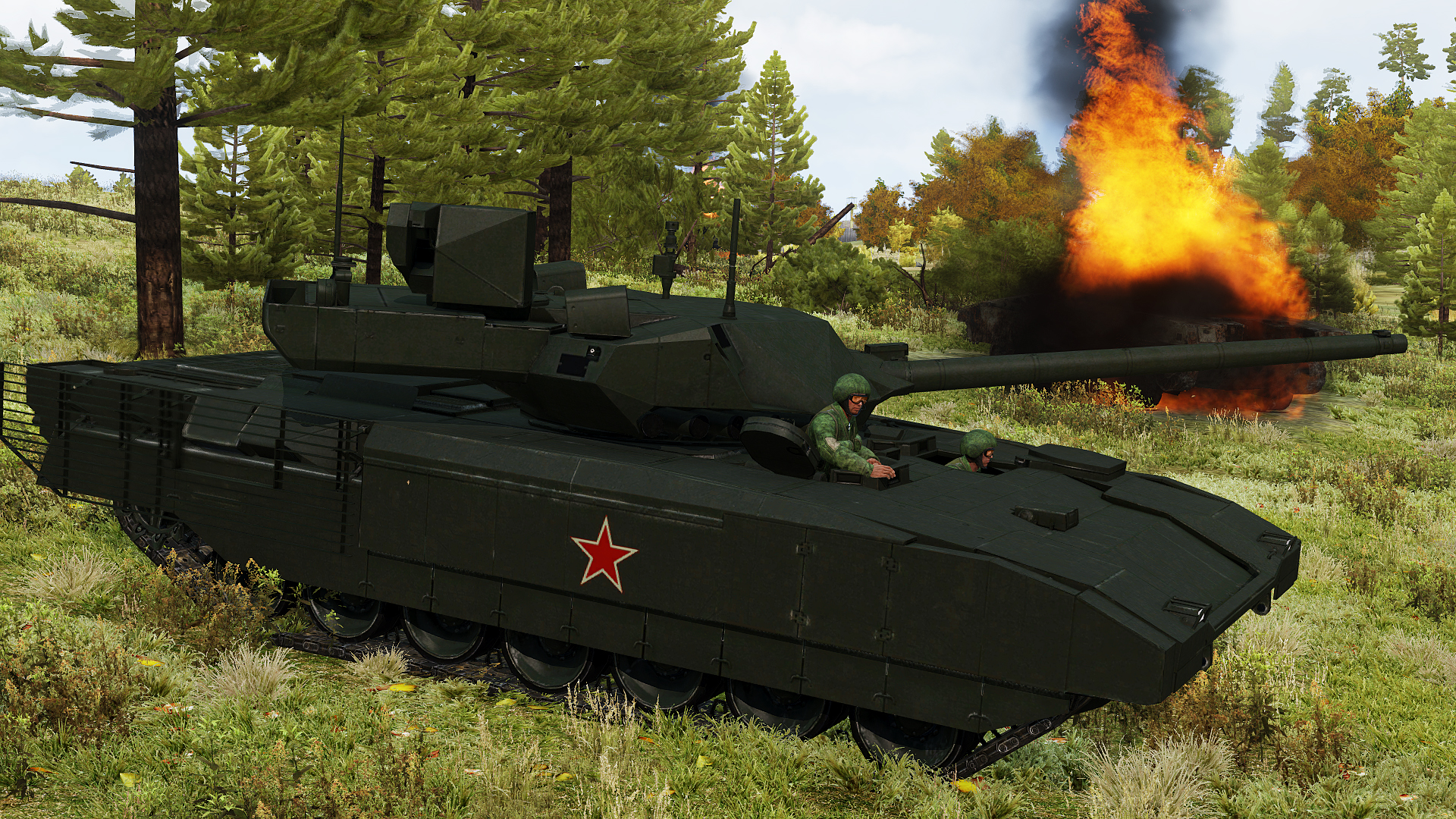 - Various types of camo for both ground units (EMR, Partizan, Surpat, Izlom, Desert EMR, etc.) and vehicles/aircraft (Russian Green, Desert, Nakidka) and so on.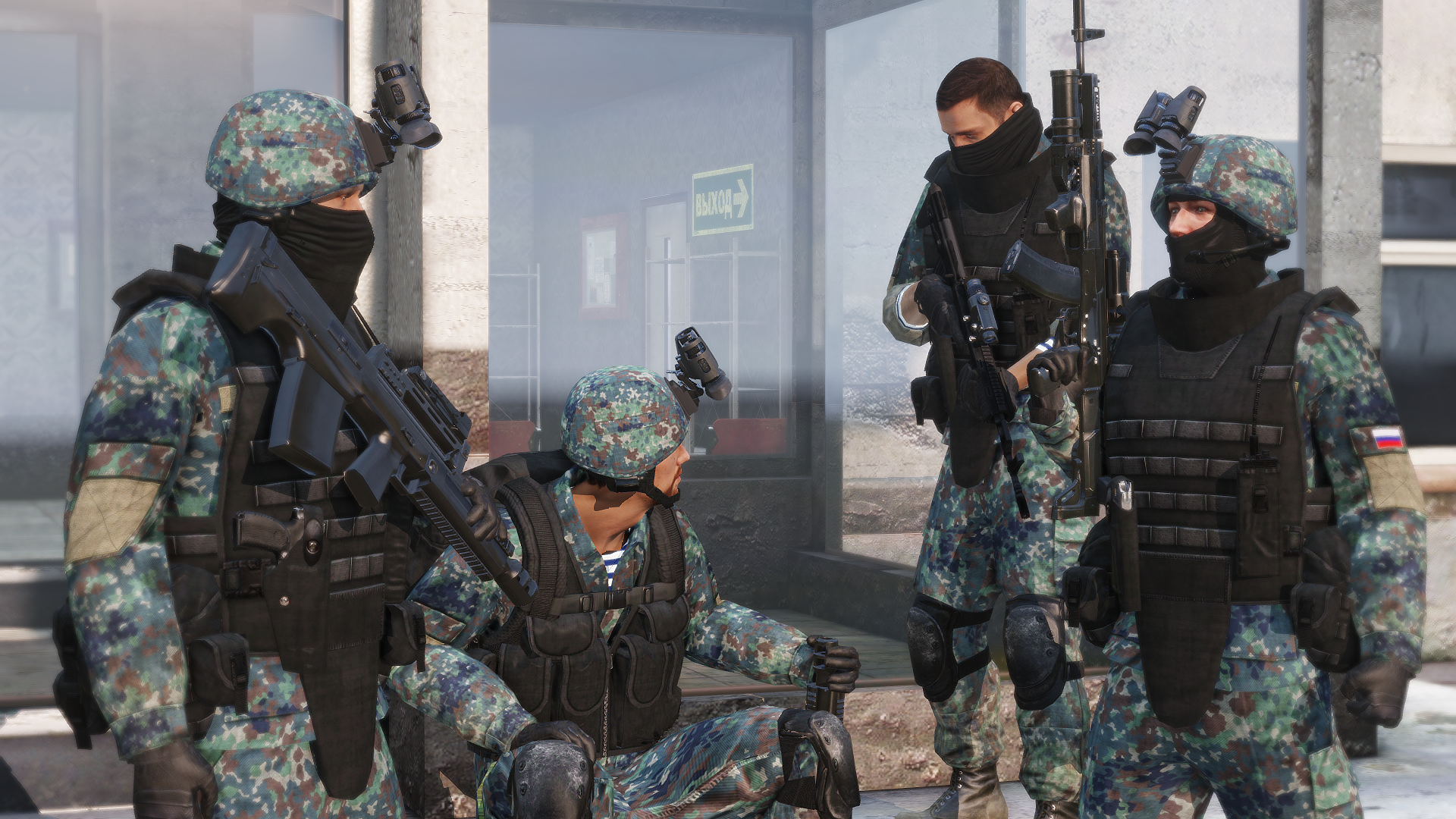 - Russian weapon pack, featuring new guns such as the AK12 (and its variants), AEK, Pecheneg, PP2000 etc. in various camo versions. Marksman DLC features fully compatible.