Valve has just released the newest Operation for CSGO, Riptide. Featuring new maps, skins, and unlockables, it's another big splash of additional content for Counter-Strike fans. Here's five new and classic Counter-Strike mods to play to celebrate the new release!
By bluluxabica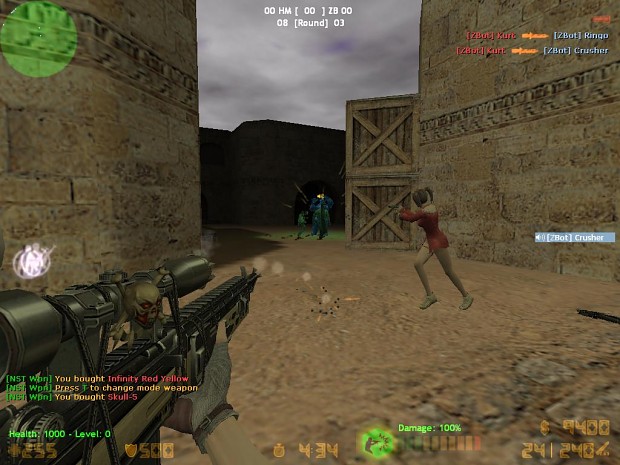 The first mod covered here will take you right back to the early 2010s and back to CS 1.6! Counter-Strike Xtreme is every bit as nostalgic and campy as you might expect, with zombie survival modes, character-based gameplay, new weapons with zany designs, and over-the-top action. It was once a far cry from the more grounded gameplay of Counter-Strike: Global Offensive, but the more cartoony character designs introduced in the later CSGO operations give this mod an unexpected amount of modern relevance.
By Z00L

Halo and Counter-Strike are alike in that both franchises have enjoyed healthy competitive scenes. So it was that this modder decided to marry the two in NOBLE Strike, a Halo gameplay conversion mod for CSGO! Featuring many iconic weapons from the series, modified visuals/sound effects for default CS features to fit in better, and new skyboxes that depict the Halo ring stretching into the sky, this mod is a great twist on the strategic gameplay of Counter-Strike.
By PiMoNFeeD

Demake mods are always interesting to see, as they often put a creative spin on the implementation of a newer game into a preceding title. Source Offensive aims to be more than a simple model and sound replacement mod, implementing many features and weapons unique to CSGO like agents, new gamemodes, and a loadout system. New visuals and shaders from CSGO are also included! If you wanted a hybrid between classic CS:S and the newer release, this mod might scratch that itch!
By The Classic Offensive Team

Here's another mod that will appeal to your nostalgia for times gone by - a CSGO gameplay and weapon mod that aims to restore some of the mechanics and feel familiar to 1.6 veterans in the new engine! New weapon models join adjusted weapon balance, new interaction sounds, and maps updated from their classic CS origins to hit a nice mix between old and new. For fans who think CSGO has strayed too far from its roots, this mod might be just what you're looking for.
By Z00L

To wrap up, another blast from the past in the form of a classic zombie-survival mod for CS:S! Utilising bots bloodied up with knives and cheesy growls, this mod brings solo and stressful survival into the Counter-Strike sandbox. Kill rounds of zombies and earn cash to upgrade your arsenal, which is bolstered by more weaponry than just what CS:S has to offer. Maps have been modified to carry a moodier, darker tone, and intense music further adds to the atmosphere. This mod's another old one, but it still holds up, and especially so for nostalgia hunters!
---
Another Round
Counter-Strike remains one of Valve's top IPs, and enjoys a healthy competitive scene that persisted even through the tumultuous COVID-19 period last year. The Operations that come periodically always bring a lot of additional content to the game in the form of new cosmetics, maps, and gamemodes, and the new agent models in particular have been a point of contention for many players. Whether in favour or not, they've certainly been conversation starters ever since they were first introduced during Operation Shattered Web.
Making Waves
Riptide brings a host of new agent skins to the game, five new maps, and launched alongside community cosmetic cases for players to chase after. Of particular note is a new map for CSGO's Battle Royale-like mode, Danger Zone, which sees players enter a rural American setting complete with mills and gothic small-town churches to battle it out in.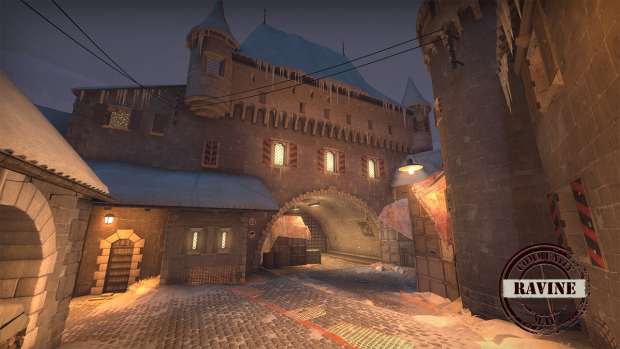 CSGO's tactical gameplay is as reliant on tight and thoughtful map design
as it is on the weapon sandbox itself


Match Point
The update follows on from Operation Broken Fang, and marks the first major CSGO update in around nine months. It's not unusual for major updates to take a great deal of time to both launch and wrap-up, though the update drought between does sometimes attract the ire of the playerbase. Nevertheless, for the time being, there'll be plenty to keep CSGO fans busy.
(You can also check out CSS mods here, and more mods for CS 1.6 here)


Valve works in mysterious ways, and players would be remiss to expect any other major updates for some time now Riptide is out. Meanwhile, the company has begun shipping developer kits for its portable Steam Deck platform, and rumours surrounding their involvement in a number of Team Fortress 2 mods have also begun to circulate. As ever with Valve, educated guesses are about the best chance you have at predicting their next move.