Welcome to the third installment of The Amazing Fantastics devlog! If you're not caught up, click here for part 1 and here for part 2. In this devlog we'll be taking a look at Gunslinger, the newest of 20+ playable superheroes to be joining the cast of The Amazing Fantastics for PC.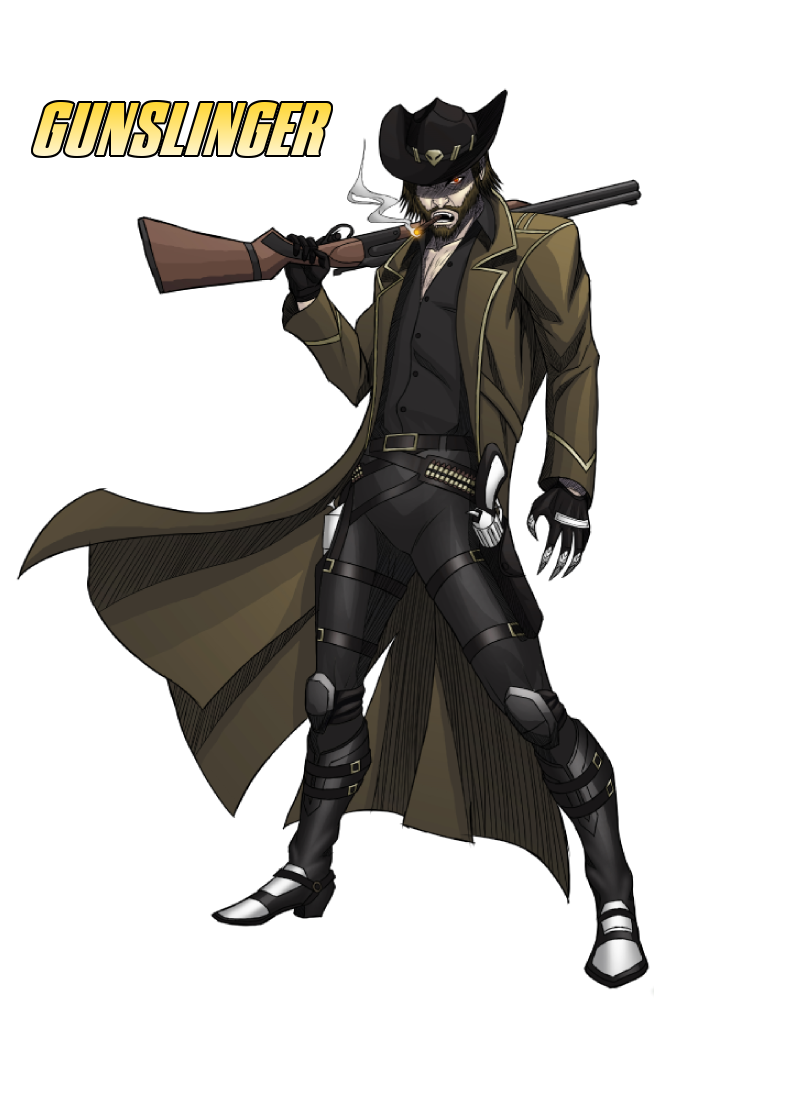 Half vampire and half human, Gunslinger is an expert marksman molded by the rugged lands of the Old West. He's come face-to-face with the likes of outlaws and lawmen during his life in the American Frontier and has more recently taken up demon hunting. The enhanced agility, strength, reflexes, and healing factor granted by his vampirism make him well equipped to confront creatures of the night. Seeing as though Gunslinger is only half vampire though, he lacks some of the raw speed and power of his full-blooded brethren but makes up for this in his ability to withstand sunlight, go without feeding for extended periods of time, and, for the most part, suppress savage instincts natural to vampires.

As a part of your team Gunslinger is able to deal heavy amounts of damage fast thanks to his shotgun and dual revolvers. Also capable of taking a hit, Gunslinger's biggest drawback is the fact that most of his attacks deal neutral damage, meaning that he's suited to fight most human and many other types of enemies but is not ideal for handling foes, such as fire fiends and frost giants, that resist non-elemental attacks. Beware light and fire-type attacks as well — Gunslinger's half-vampire blood makes him susceptible to them. As such, Gunslinger is damaged by many healing moves and his stats are also lowered in sunlight. These drawbacks should not take away from Gunslingers otherwise impressive attack, defense, and speed stats, and his practical healing factor.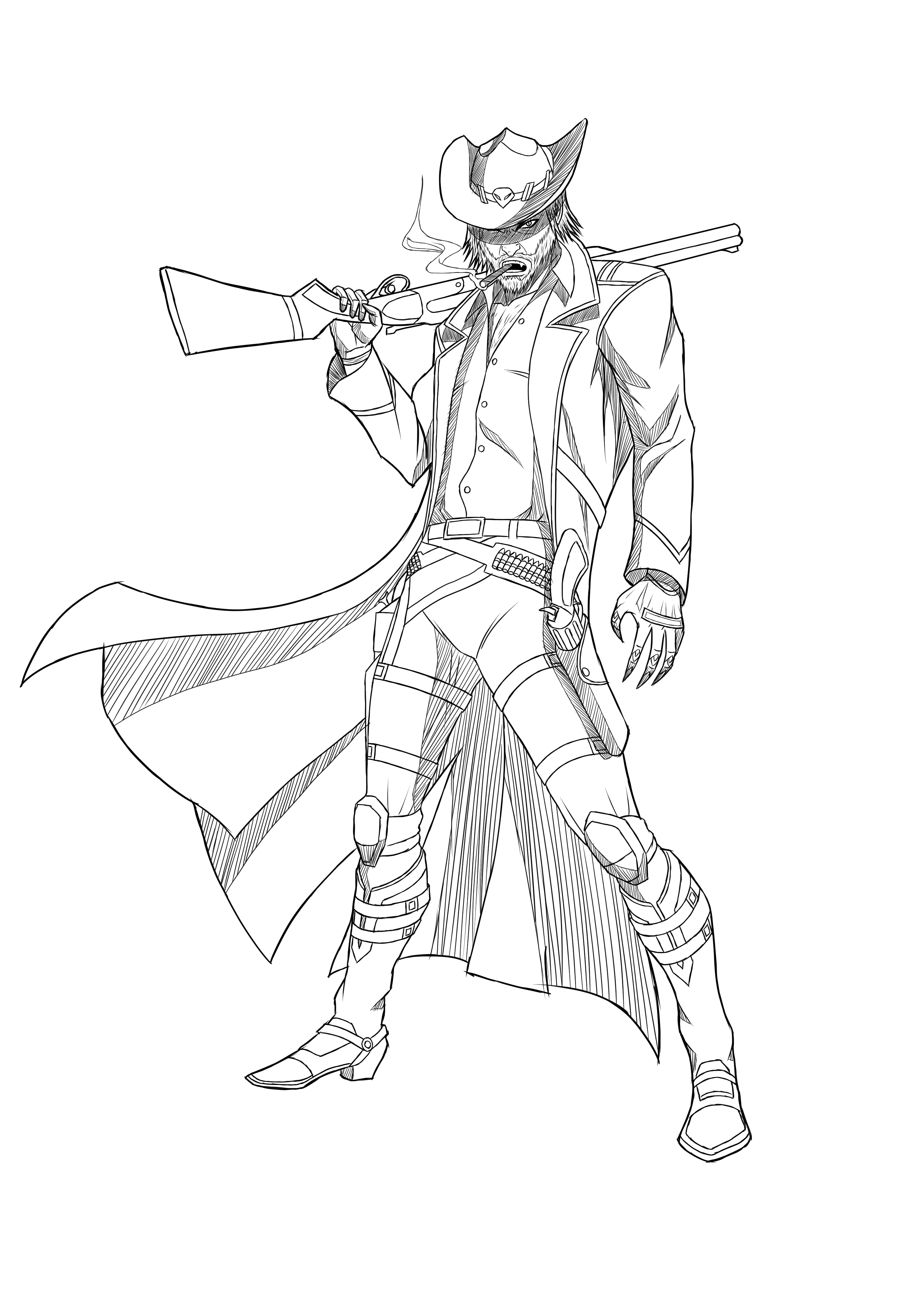 Gunslinger is partially inspired by John Marston from Red Dead Redemption (one of the greatest games ever created) and Erron Black from Mortal Kombat X, two fellow badass gunslingers. Notably, however, Gunslinger is significantly smarter than the former and decidedly less evil/morally ambiguous than the latter. Gunslinger also shares some similarities with Angel from Buffy the Vampire Slayer, seeing as though he is also a vampire that often finds himself in conflict with other vampires and demons.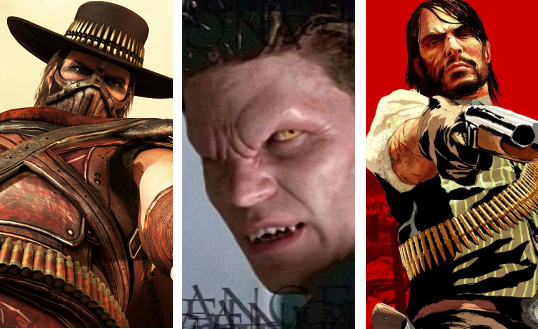 For the latest news about The Amazing Fantastics, like us on Facebook, follow us on Twitter, or sign up for our newsletter at neonarkade.com/newsletter.