As we enter the final four weeks of the Corral Countdown, there's little holding back with all the stuff I want to share before the release of Boot Hill Bounties on December 1. Today is an example of how several previous Countdown entries had to first be explained before getting to this one.
Previously, we talked about buying food from restaurants, cooking food at camp, growing ingredients on your farm, perks from eating food, taste preferences of different characters and gaining Chef Ranks in cooking. All of these entries are like the ingredients needed to cook this Countdown entry.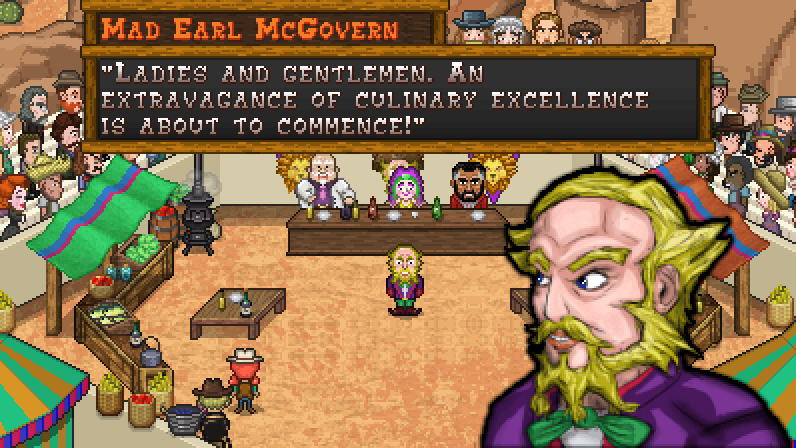 The Chuckwagon Chief Cooking Competition takes place at the Traveling Circus. Here the best cocineras in the West put their culinary ingenuity to the test to be worthy of the title 'Chuckwagon Chief' and win the coveted 'Gilded Spoon.'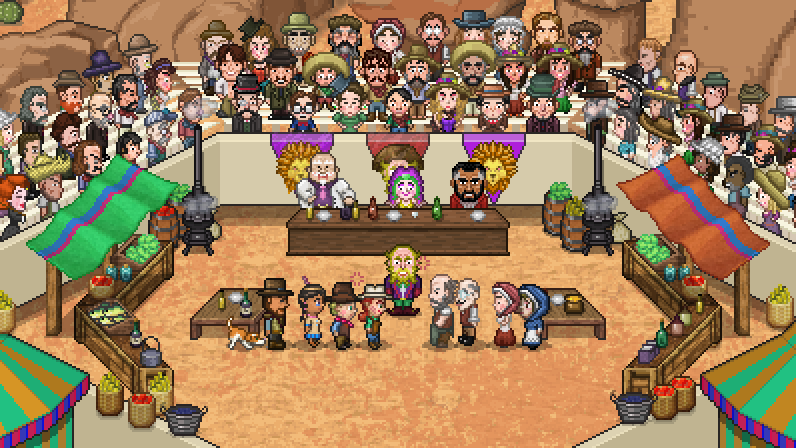 It works like this, Rosy and friends must compete against various other chefs you will meet at Bronco County. The competition has three random judges and three rounds. Each round Mad Earl McGovern announces a 'themed ingredient'. Each team cooks three meals for the judges that use this ingredient. The judges decide which meal they liked more and whoever sways the most judges wins the round. After three rounds, the overall winner is determined and that team's chef walks away with the Chuckwagon Chief title and the Gilded Spoon.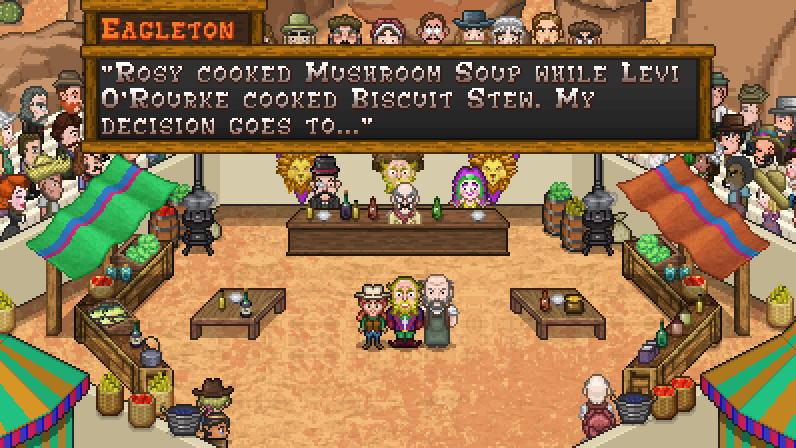 Here is what you should know in order to successfully win the competition:
A Good Arsenal of Recipes – You never know what the themed ingredient will be each round. So it's best to come to the competition with a variety of recipes so you'll be prepared for anything.
A High Cooking Rank – The higher Rosy's cooking rank, the better her food will turn out and the more judges will like it and declare her the winner over the other team's entry.
Epicurean Knowledge – It's important to know what taste sensations are found in each dish. Different judges favor different tastes. So a judge who prefers sweet food would be more likely to be swayed by Apple Pie than an Omelet.
Insider Information – Knowing what taste preferences the judges have is also key to victory as it should determine which food you cook for them. You can probably find out with a little espionage!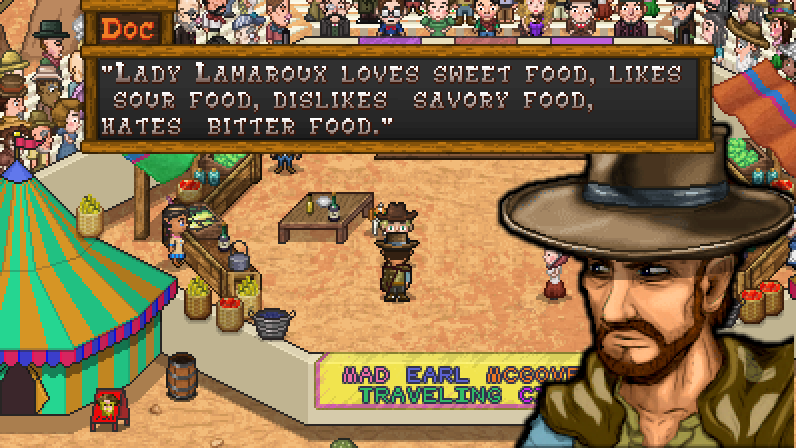 So what do you really get for winning? Along with the title of Chuckwagon Chief, you get the Gilded Spoon – a valuable treasure! The entire party also gets another slot for Perks so they can now have more Perks (or also Wounds) active at once.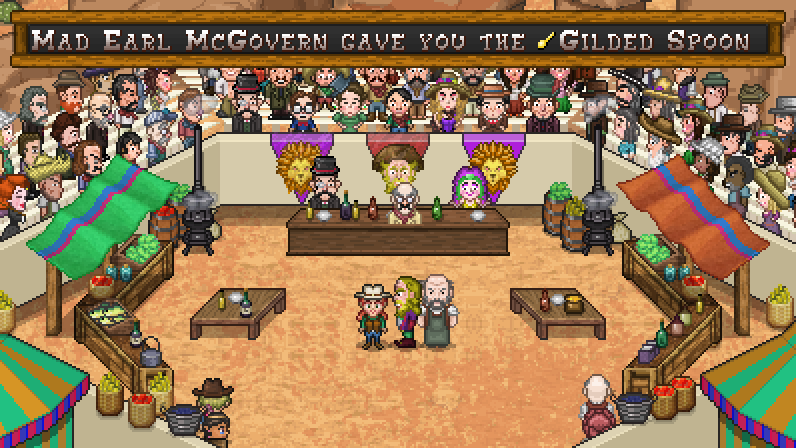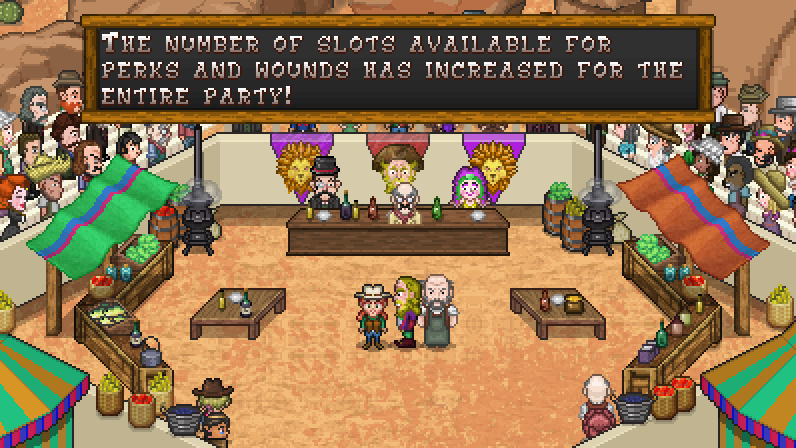 After winning, you can play again against increasingly difficult opponents. All with increasingly higher Chef Ranks. It'll take all your cooking chops to beat the all!
Tomorrow we'll talk about another new hat. This time it's for Rosy!