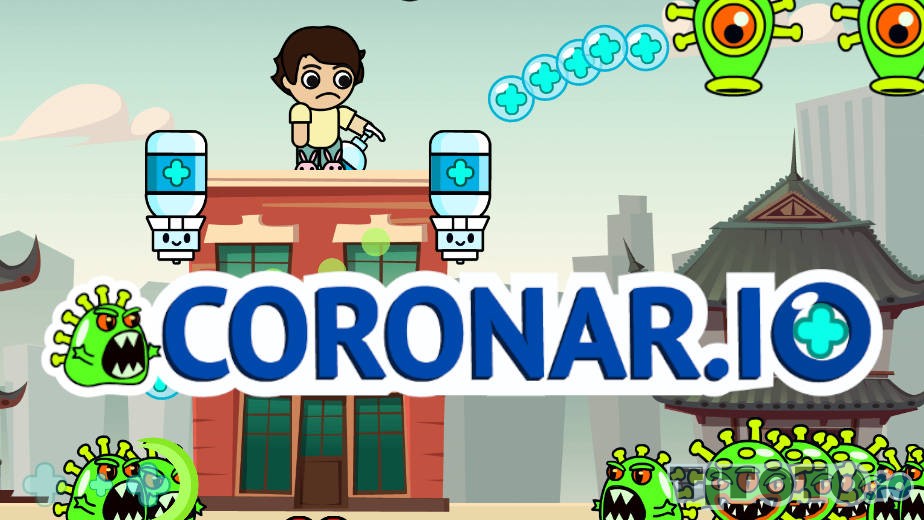 Saving the World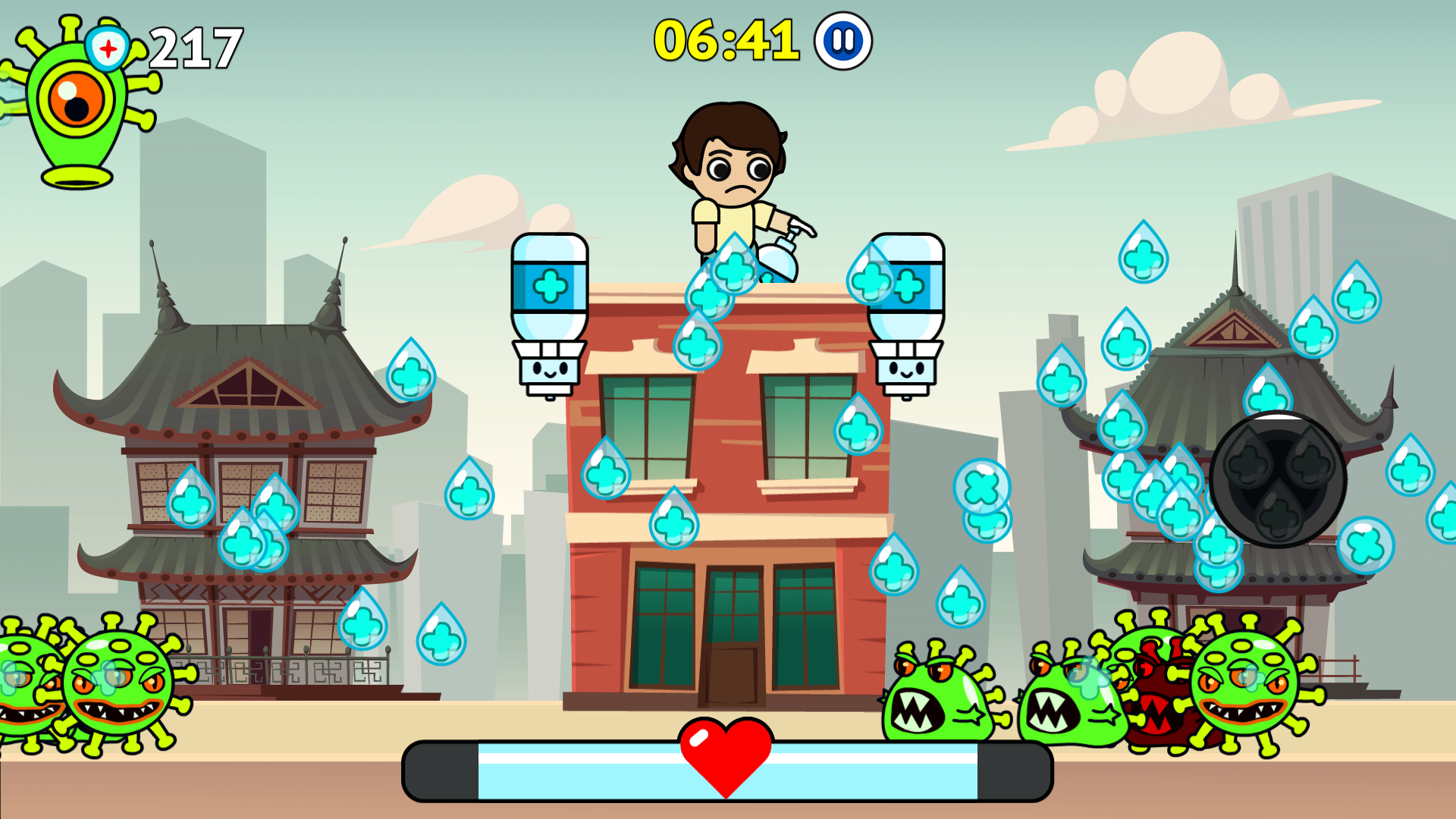 In this stationary shooter, the goal is to defeat enemies and stay alive. The protagonist stands on top of a building representing the last refuge of humanity. Aim by moving the mouse cursor and fire by left-clicking rapidly. Unleash a powerful carpet-bombing strike by pressing the dedicated button on the right.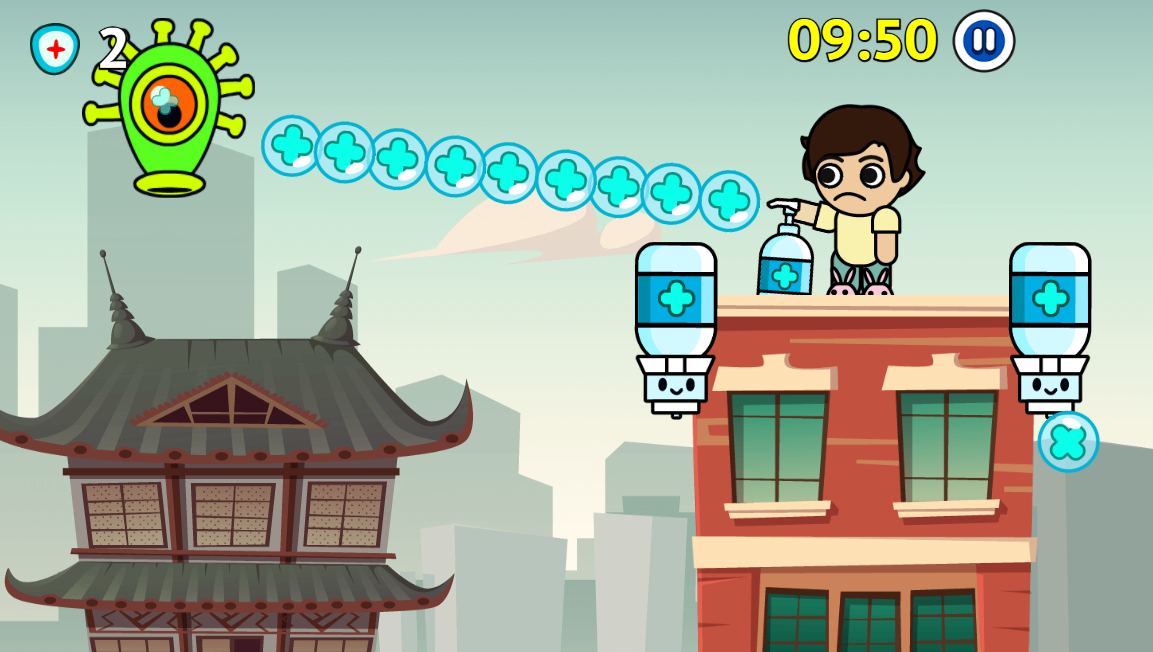 It has to cool down after each use, so time the attacks wisely. Prevent the invaders from overwhelming the country by surviving for 10 minutes.
How to Play Coronar.io Without Dying Instantly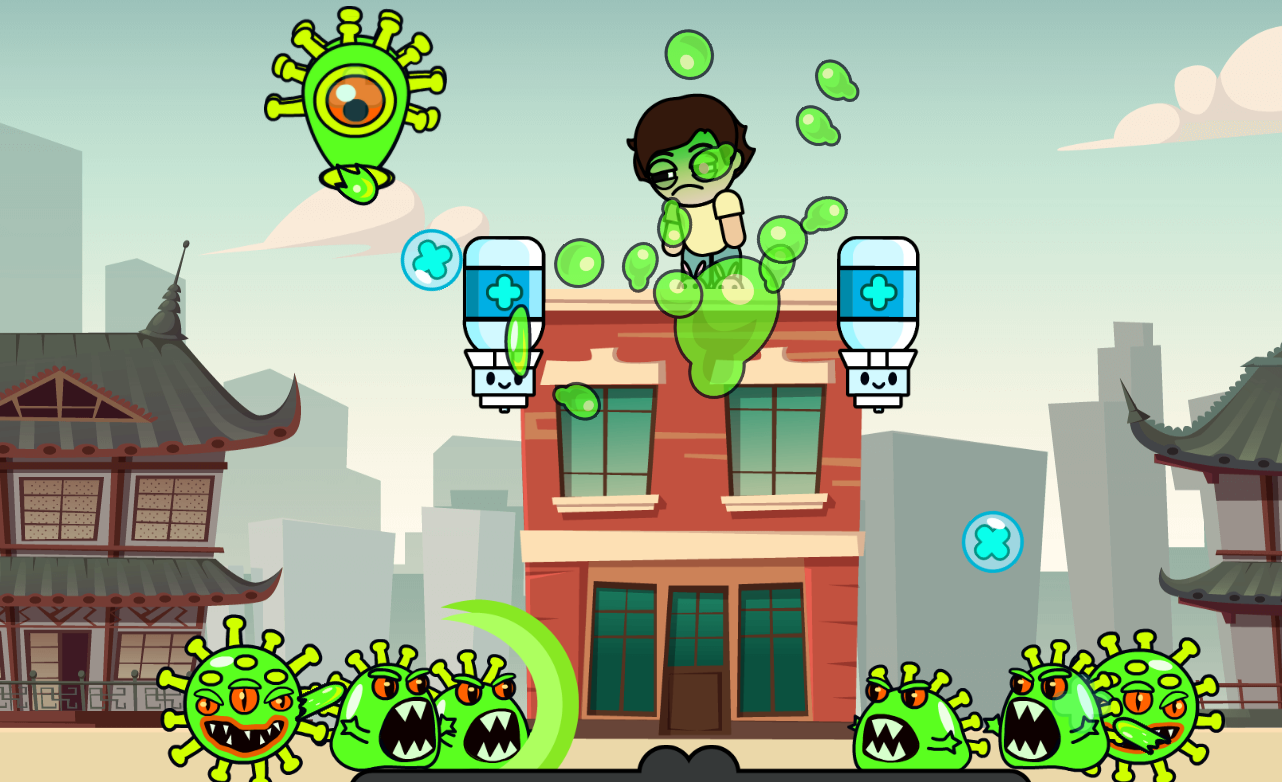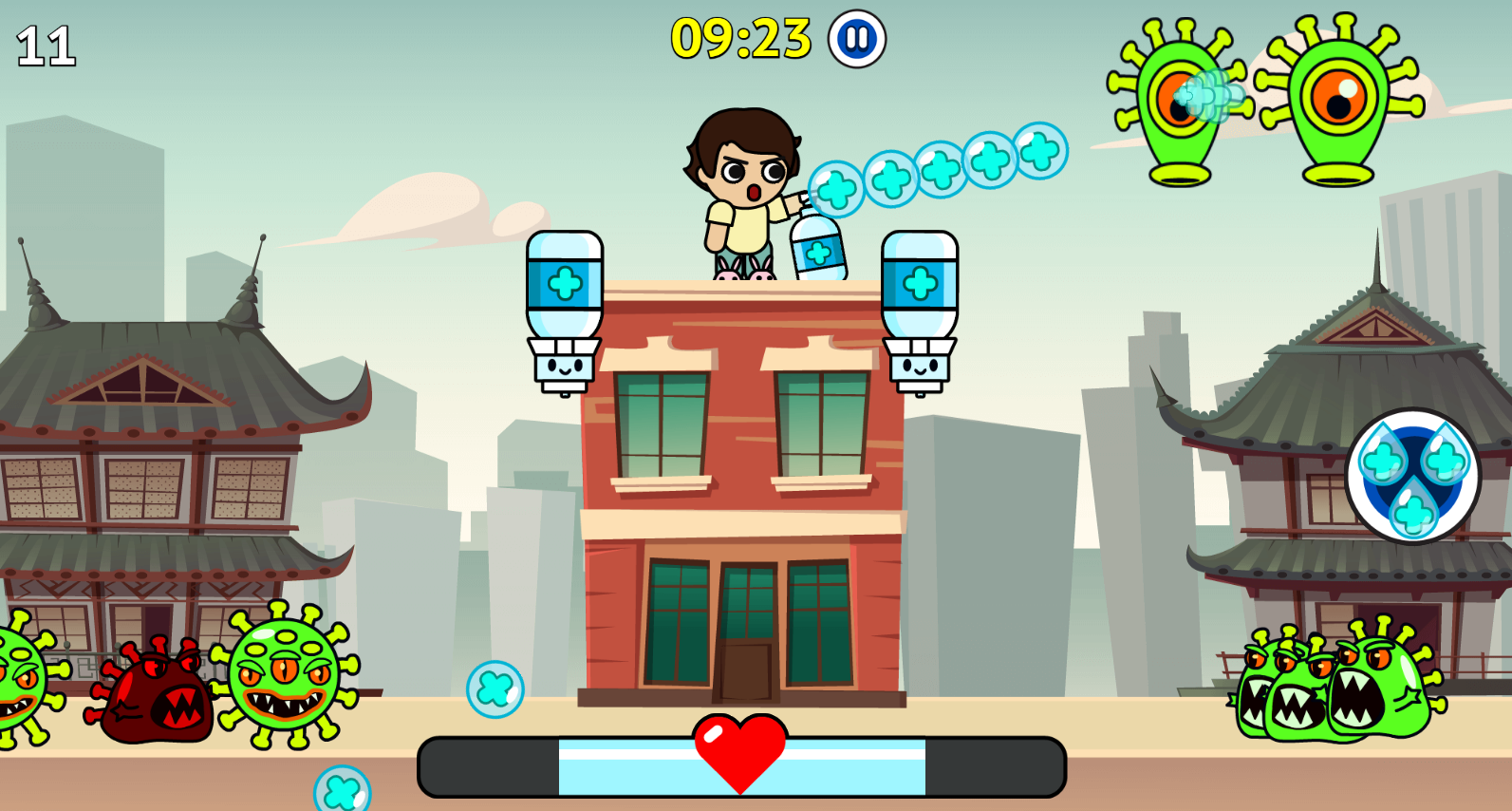 The army of monsters is powerful and numerous. But there are a few tricks that can help the player persevere. The projectiles are pretty slow. Rather than aiming directly at the attackers, try to shoot in advance. Don't forget about the automated disinfectant turrets installed on the roof. Level up and increase their damage along with other characteristics before beginning the next round.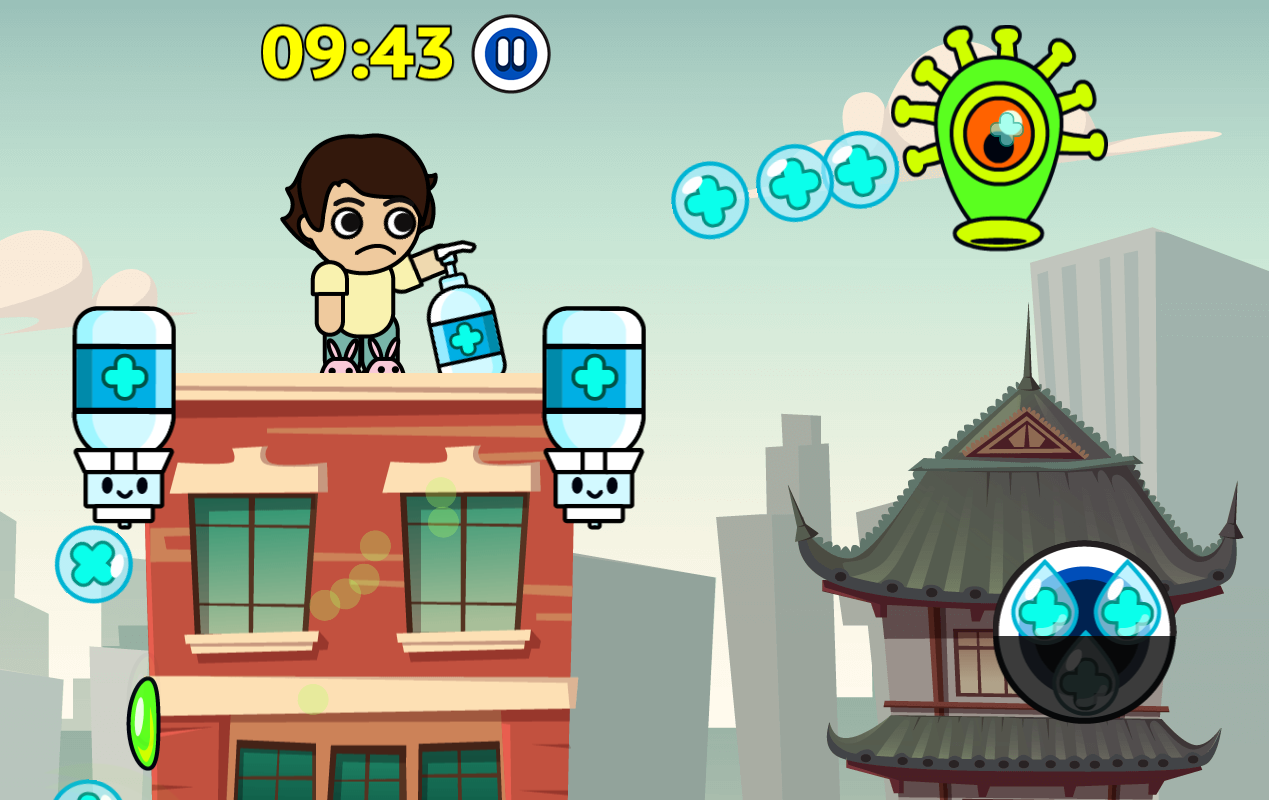 Coronar.io is free and provides hours of engaging gameplay. Run it in a regular browser without downloading any files. Stop the contamination from spreading and avert the apocalypse.