In Wars of Liberty's next patch, The Mediterranean Update, two new European civilizations are joining WoL's roster, as well as significant additions to the old civilizations! Command a powerful spy network with the Italians. Return to the days of Age of Empires II with the Maltese. And learn new ways of playing all of your favorite civilizations from Age of Empires III, now updated to fit WoL's timeline.
---
Italians
Don't Cross the Family
Leader: Victor Emmanuel II
Home City: Rome
The Italians have a weak, range-focused army, but they make up for it with advanced Religion and Espionage systems. They automatically start with Catholicism as their religion and can build the powerful Basilica instead of a Temple and Marble Statues to protect their colony from natural disasters or block enemy buildings. In addition to their Espionage system, they have extra Mafia technologies, as well as an Espionage-focused Ultimate Unit: the Mafioso. Their villagers are separated between Merchants, who can collect resources but not build, and Architects, who can construct Architectural Wagons that build specialized buildings.
>> Click for More Information
Maltese

DEUS VULT
Leader: Emmanuel de Rohan-Polduc
Home City: Valletta
Because of their archaic military, the Maltese must focus on defensive fortifications to survive. Their buildings are stronger, and are protected by Walls that upgrade every time you age-up. You may recognize some of their Age of Empires II-inspired, medieval unit roster, including units like the Knight, Longswordsman, and Trebuchet, which can launch a 90kg projectile over 300m. They feature many melee and infantry units, and more unique units than any other European, but few gunpowder units in return.
>> Click for More Information
Most of the Europeans have unique new bonuses, units, or buildings. They each also have new Politician and Revolutionary options, as well as unique new explorer skins to fit the new era.
Germans
The Germans feature multiple new units, as well as the Krupp Factory, an Age II Artillery Depot-like building that trains and generates artillery units.
Spanish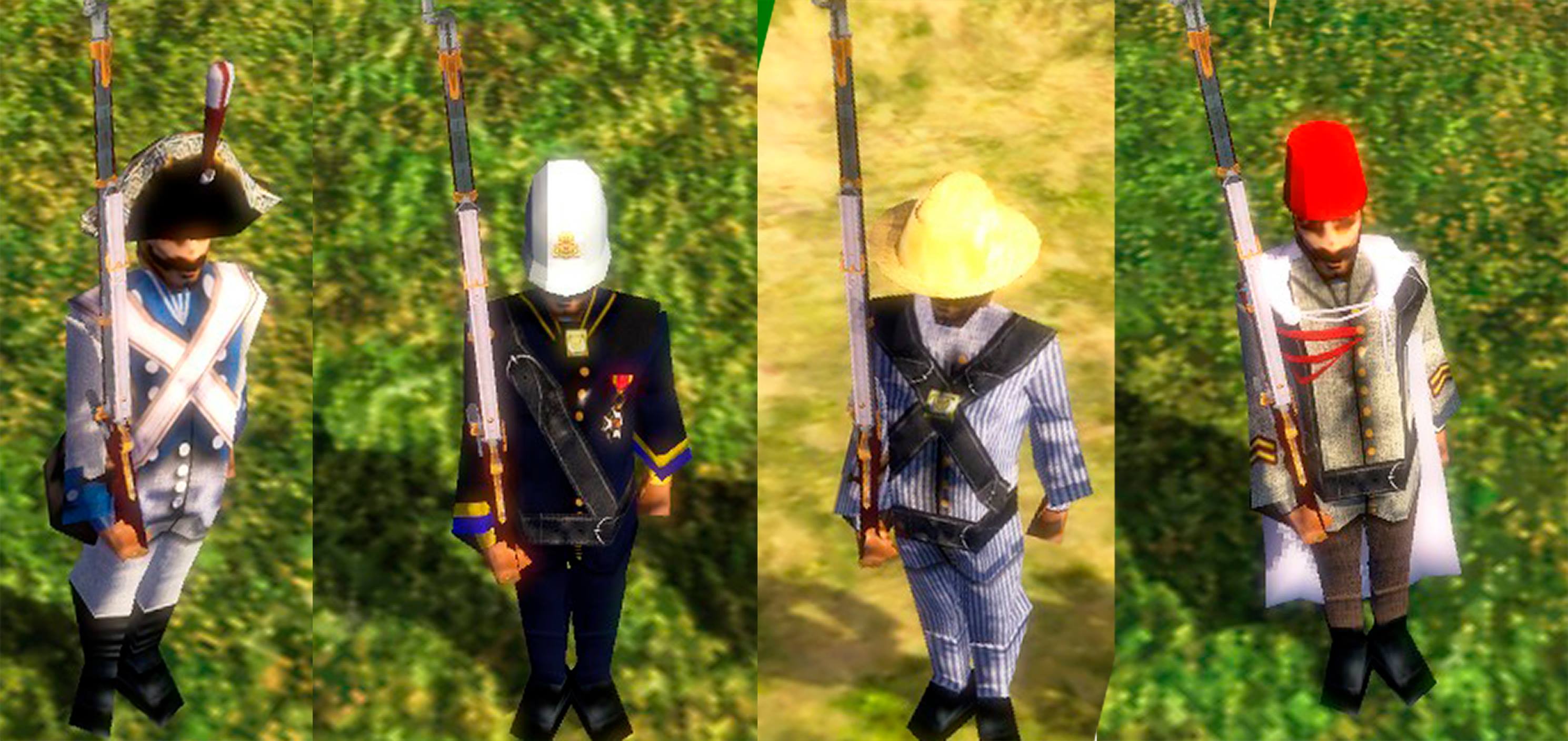 The Spanish have a number of new units that help update them to fit the 19th Century. Their Regular represents a different era with each upgrade, from the Napoleonic Era to Interwar period, campaigns in the Philippines and Cuba to Morocco and the Rif War.
Russians
The Russians have a couple new units of their own: the Opolcheniye, an Age III Pikeman-like hand infantry, and their Ultimate Unit, the Pekhota, an extra-resistant Skirmisher-like ranged infantry.
Turks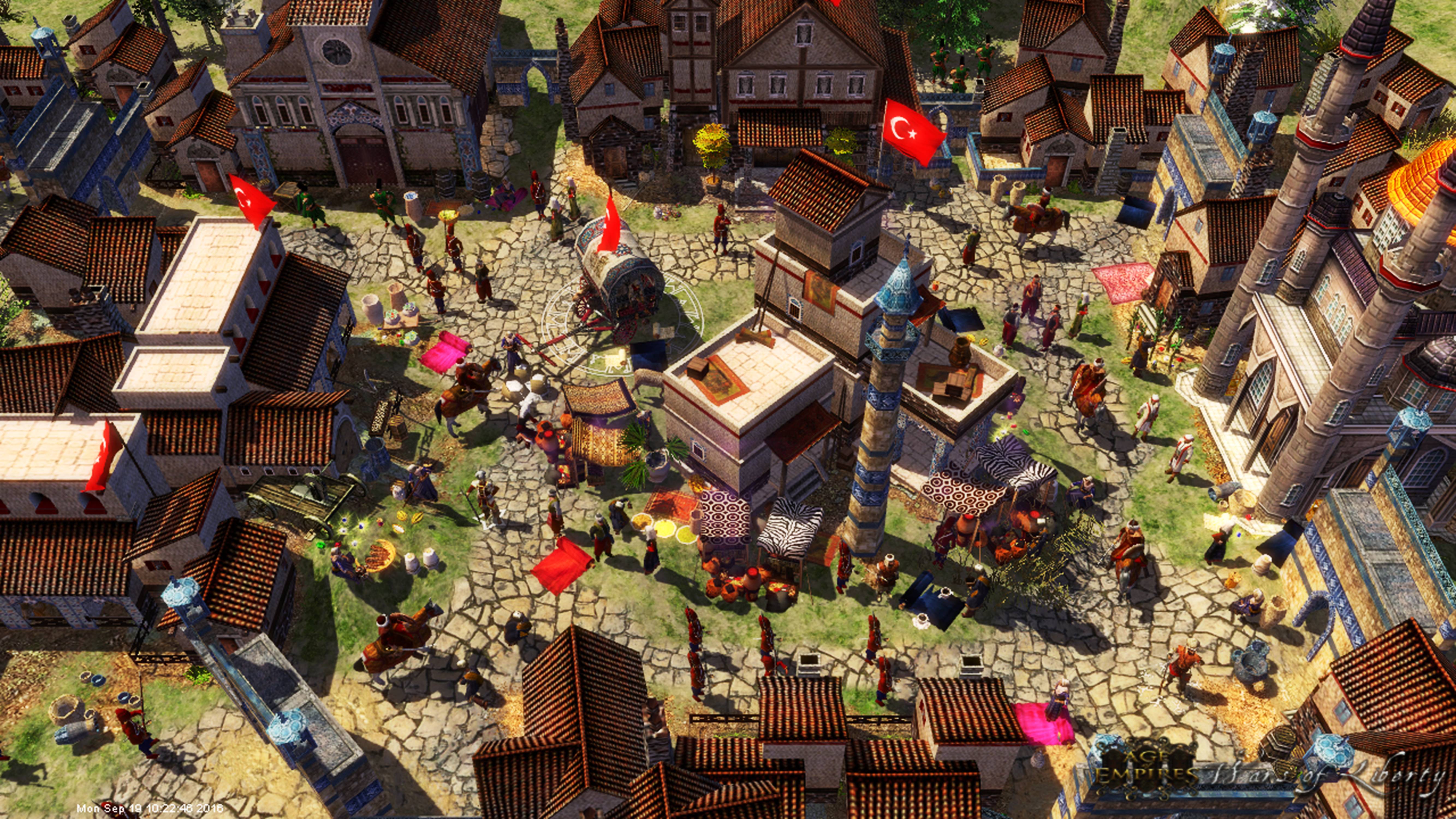 Ottoman infantry and cavalry units now trickle Coin while attacking enemy buildings. The patch also adds a new unique buildingset designed for the Turks by PredatoR.
China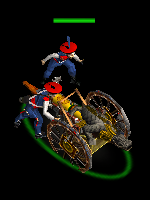 The Chinese have undergone a complete unit roster modernization and civilization rework, with new units including the Boxer, Tigerman, and the Long Dragon.
Mapuche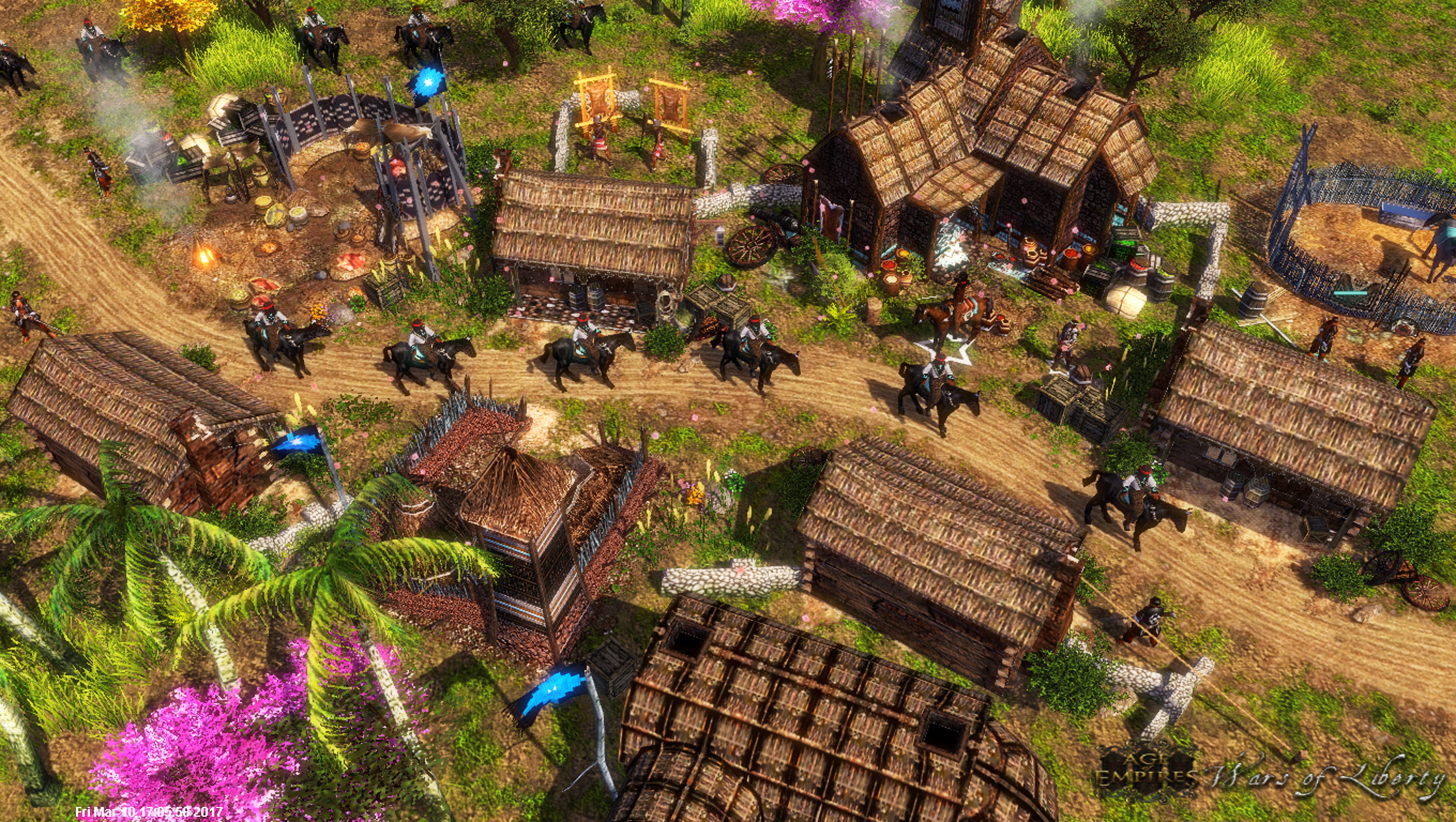 The Mapuche now feature their own unique buildingset designed by Zupay.
---
All this and more will be in the next patch, as well as numerous bug and AI fixes! The Mediterranean Update is coming soon, so keep an eye on this forum as we release more information and remember to download WoL's updater so you can get the new patch as soon as it releases!