A unique feature to RANDOM DUEL MOD is its cheat menu. It allows players to spawn npcs and vehicles, load maps, give weapons, force, god mode, noclip, npc freeze just by a menu!
When ingame a player can press 'm' and it will apear like this: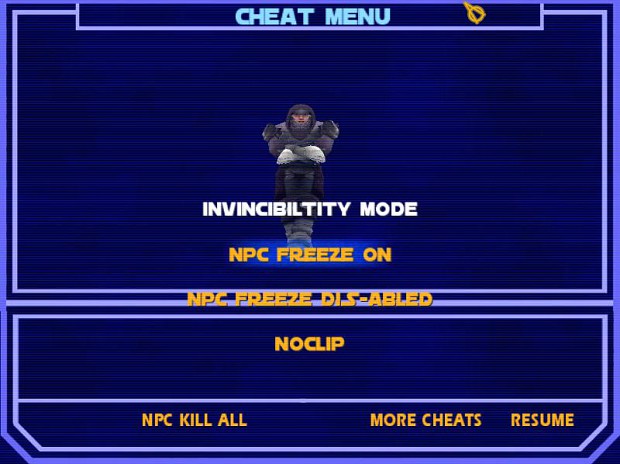 Then you can also press more cheats to browse more: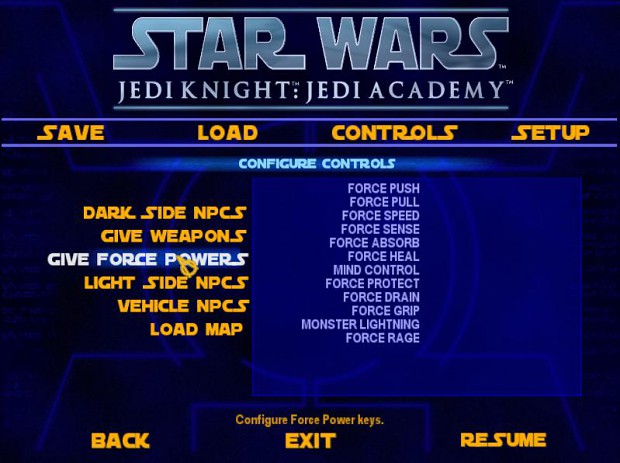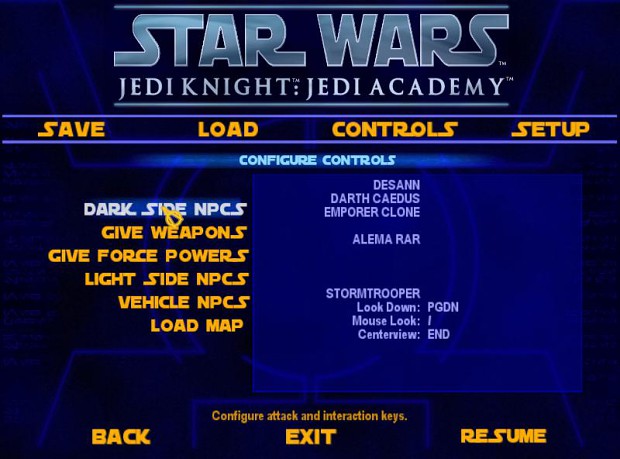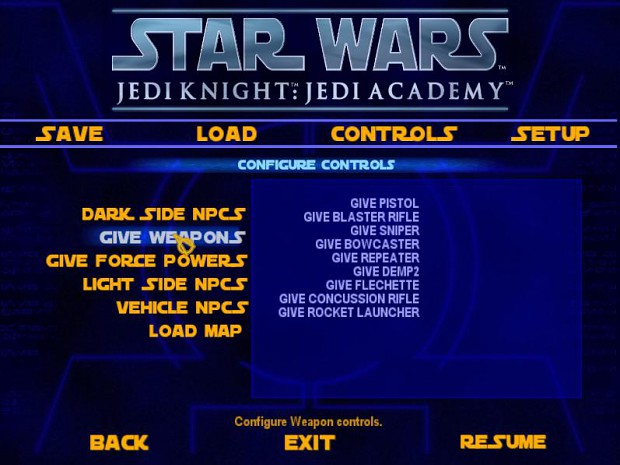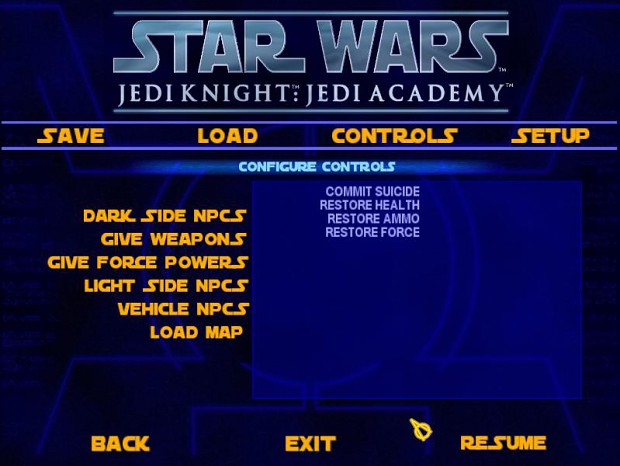 There will be more cheats later, and some of this MAY CHANGE!
hope you like it!
-theRFILES