ll information is based on the original however is not completely "by-the-book", characters circumstances, orginisations and names may be different to what you know.
Gunstar Characters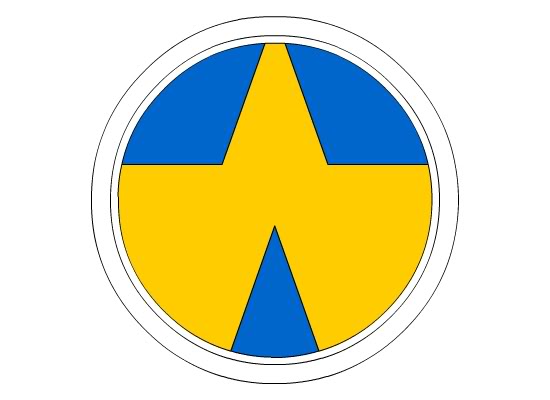 Professor Theo White (Gunstar White)
Professor White is the leader of the Gunstar counter-terrorist organisation and the father of Klein, Carmine and Amber. While Amber remains his only biological daughter, he adopted his other children after they were orphaned by large scale attacks from Empire forces.
Once a married man, his wife was murdered leaving only him and his new born daughter Amber, together with his three closest friends, Doctor Russet Brown, Professor Christof Lenko, and Professor Francis Noir. Theo built the most advanced crime fighting organisation in the world, Gunstar.
Amber White (Gunstar Yellow)
Gunstar Yellow is the soft spoken and gentle girl of the Gunstar elite, she after the death of her mother Theo decided to keep Amber as far away from the danger as he could manage while still keeping her capable of defending herself if need be.
She is a medical and communications specialist and isn't trained in strenuous physical exercise or ranged target practice, therefore making her difficult to use in comparison to Green.
Amber gets upset easily because of her sheltered nature and cant bare to see loved ones in danger.
Jade (Gunstar Green)
Jade was assigned the codename 'Gunstar Green' and is a new recruit ushered in from the top ranks of Gunstar Military personnel to the Gunstar Elite by Professor Brown, following the death of the old Gunstar Green.
She is a very strong leader and a good decision maker, coupled with her physical training and ranged offensive capabilities means she is a very fine addition to the Elite ranks where previously only Gunstar Theo Whites close family had been allowed.
Green hates it when people don't follow her orders and things go wrong. She is still highly unskilled in the operation of the QSBlaster which makes Yellow feel better since there is something she can instruct Green on.
Klein White (Gunstar Blue)
Klein is the only remaining male member of the Gunstar organisations elite unit after the demise of the original Gunstar Green. He is very level headed and will talk only when it really demands it. Part of this is because his sister Carmine is always so rowdy he never needs to say much apart from whatever it takes to calm her down.
Gunstar Blue is an expert marksman and a bit of a professionalist, always striving for the most perfect shot, so much so that he instinctively stands still to shoot, making sure every weapon he fires does the absolute maximum amount of damage.
Klein although not related by blood to Amber or Carmine is considered the older brother since they have been together since early childhood.
Carmine White (Gunstar Red)
Carmine is an active hothead, she is a big loud mouth and will talk until the cows come home, very confident in her abilities as a fighter and hates to be told otherwise about her capabilities, especially by blue who likes to comment on her berserker fighting style.
This is all just exterior bravado; she is actually a very sensitive person and has made a full recovery from the near death state she was in when Theo rescued her. Carmine was the first to be adopted by Theo, only later on was she trained in combat, much later than Klein was. Upon entering the Gunstar Base as a child, she dragged Amber off to go and find "secret passages" and literally turned the Armadillo base upside down.
Carmine considers Klein to be her older brother and despite her tough exterior prefers not to go anywhere without him.
Professor Russet Brown (Gunstar Brown)
Russet is one of the original 4 creators of Gunstar, he is the second in command of the entire organisation, and the head of the Military section, essentially a General in rank he is responsible for organising and deploying the enlisted and cybernetic units of Gunstars military to places that are too heavily defended for the Elite to take care of.
Aresa Kriegor (Gunstar Beige)
Aresa is the lead Overseer of both Decimarine and Hexamarine deployment and movement, she is the one that initiates the evacuation of Armadillo when the threat to the Gunstar Core became too great to ignore
she is extremely intelligent and precise when handling data received from machinery, yet calm and collected enough to still be useful in a fight.
Aresa will accompany Indigo in 2 player co-operative,
Professor Chistoff Lenko (#270A)
Professor Lenko is one of the four creators of Gunstar, however he didn't stay for very long, wishing to live away from the war which had befallen most of the planet, I choice he later regretted to no end, the war moved faster than anybody anticipated, and during the evening rush-hour of the city where he lived, the train that both his wife and daughter Maru Lenko was destroyed when the city became under attack.
unable to accept their deaths, he used everything at to get his family back to the way it was, after 4 years, he produced a perfect outward replica of his daughter at the age of her death, recreated with the pinnacle of artificial intelligence technology, this did not make him as happy as he once believed it would, Maru was not the same person inside as he remembered, no matter how much he tried.
Regardless, he still treats her like his daughter, and attempts to teach her about the world.
He is given the codename 270A by Amber when he arrives at the Armadillo base.
Maru Lenko (Gunstar Indigo)
Maru lenko is the artificial daughter of Chistof Lenko, she is given the codename Indigo when she arrives at the Gunstar 'Armadillo' Base with her father at the start of the game.
she is actually only 3 years old and still does not understand a lot about the way the world works or about how people react and respond to things, she will often state things based on information she gathers with her cybernetic sensory network, normally not understanding human facial expressions and will ask for a clarifying statement so she can understand what is going on.
Gunstar Indigo has the capability to become invisible whenever she chooses and in most instances prefers not to fight, but rather to avoid enemies if she can, Maru an ability to divert power to where she needs it, therefore is able to increase the strength in her legs to enable her to jump great distances or run amazingly fast.-----
---
-
thank you for commenting, other characters will be done soon. :D