CHARACTER
---
CANO
THE PROTAGONIST OF THE STORY, FULL OF LONGING FOR HIS FATHER.
HE HOPE CAN BECOME A GOOD HUNTER.
PEOPLE NEED TO USE TOTEM WHO TO CONTROL THE NATURAL FORCE.
BUT CANO CAN CONTROL THEM WITHOUT THE TOTEM.
BECAUSE CANO CANNOT CONTROL THE POWER. OFTEN CAUSING TROUBLE
EVEN PEOPLE HATED HIM, CANO STILL LOVE THE TRIBE.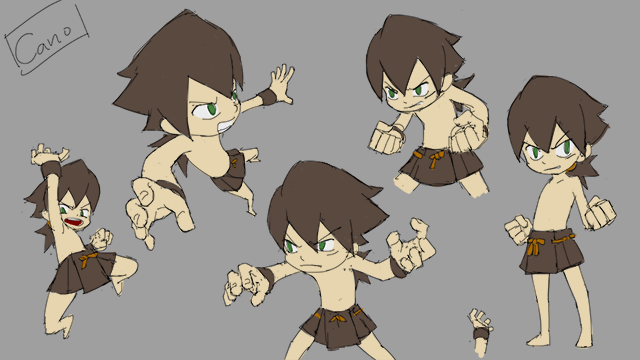 EMA
ALWAYS IN THE TONE OF THE SISTER TO TEACH CANO,
SHE IS STUPID AND STUBBORN FOR EVERYTHINS.
OFTEN IN ORDER TO SEND ZON AND GET LOST,
OR SUFFER A VARIETY OF DANGEROUS AND TRAPPED,
BUT FINALLY NEED CANO TO SAVE HER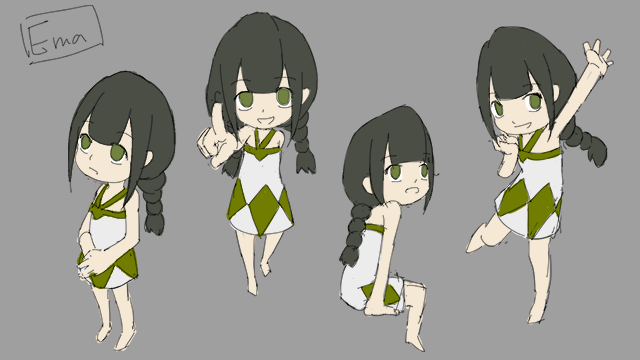 GRAND HUNTER - BABUZA
THE MOST POWERFUL HUNTER SINCE THE HISTORY
AND HE ALSO IS FATHER OF CANO
STRICT AND STERN LEADER.
HE AWAKENED THE GODS AROUND ISLAND,
AFTER THE DESTRUCTION OF AROUND, THEN WHEREABOUTS A MYSTERY