Ladies and gentlemen, it has been a long and grueling process. We inevitably face many challenges ahead as we forge towards the full version of Castaway Kirk. However we have reached a phenomenal mile marker today as we officially present to you the first installment in the saga of Castaway Kirk.
Castaway Kirk's Prologue (the demo) is now available for download for all desktop platforms here on Indie Database. For those of you on the go, you can play it through your browser via our homepage at www.majesty3d.com. Our original aim was to make this primarily a mobile app game, but have since decided it will be better serviced as desktop PC initially. But fear not! We will be porting (as aptly as is possible) to Android and IOS upon final release.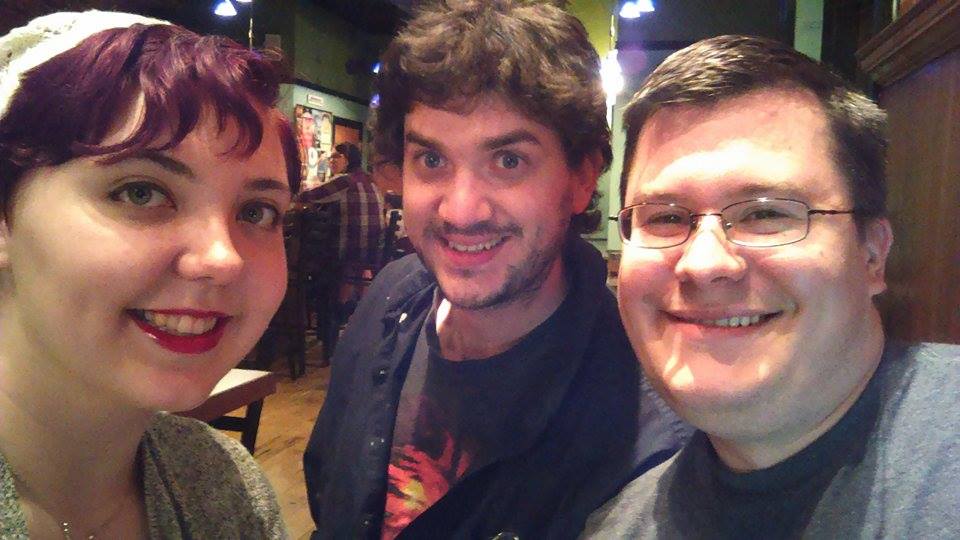 [Pictured above from left to right: Monica Lanphear (Graphic Designer and Social Media Supervisor), Joshua King (Head Level Designer and Programmer), and Rex Hansen (Head 3D and 2D Artist.]
At this juncture, we hand our hearts over to you. We value your input and criticism and we hope that you will participate in a vital role of furthering our production. Please tell us any and all ideas you have about what you think Castaway Kirk will be, and more importantly, what you want it to be. Regardless, our goal is to bring you a quality game built from inspiration, rather than cold statistics and monitoring "what sells." We stand firm that video games are not only a legitimate art form, but an art form to be reckoned with.
Now go forth all ye community members and enjoy! Thank you in advance for your support!
Sincerely,
Joshua King, Rex Hansen, Monica Lanphear