Building Block Heroes - Inspirations
I've gotten a lot of positive comments over the past couple of weeks regarding the novelty of my idea. As much as I'd like to claim credit for coming up with the idea for Building Block Heroes, most games are built on the shoulders of giants and my game is no exception. This week, I give credit where credit is due and explain how I came up with the idea for Building Block Heroes.
(Disclaimer: I own none of the non-Building Block Heroes related screenshots, and am not trying to claim credit for any of them.)
Hello Kitty Cube Frenzy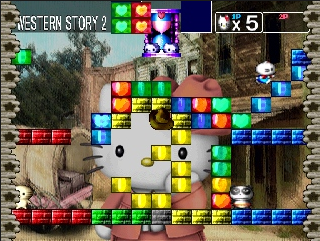 The primary inspiration for Building Block Heroes is a game many of you might have played whether you're willing to admit it or not. Hello Kitty Cube Frenzy is essentially a bare-bones version of Building Block Heroes - a game in which you use falling blocks to build platforms in order to collect things. Since the moment I played it as a child, I have always been intrigued by the concept and have always wondered why it was never utilized elsewhere.
As detailed in my previous article, I was looking for an idea that would be relatively simple to create, and my first thought was to re-create Hello Kitty Cube Frenzy. Puzzle games and platformers are generally the genres that appear in game development tutorials anyways, so making a combination of the two was a natural project to work on when attempting to learn how to develop games that are more than GUI applications. In addition, the lack of similar games meant that my game could end up filling a niche of sorts, which might help it stand out a bit.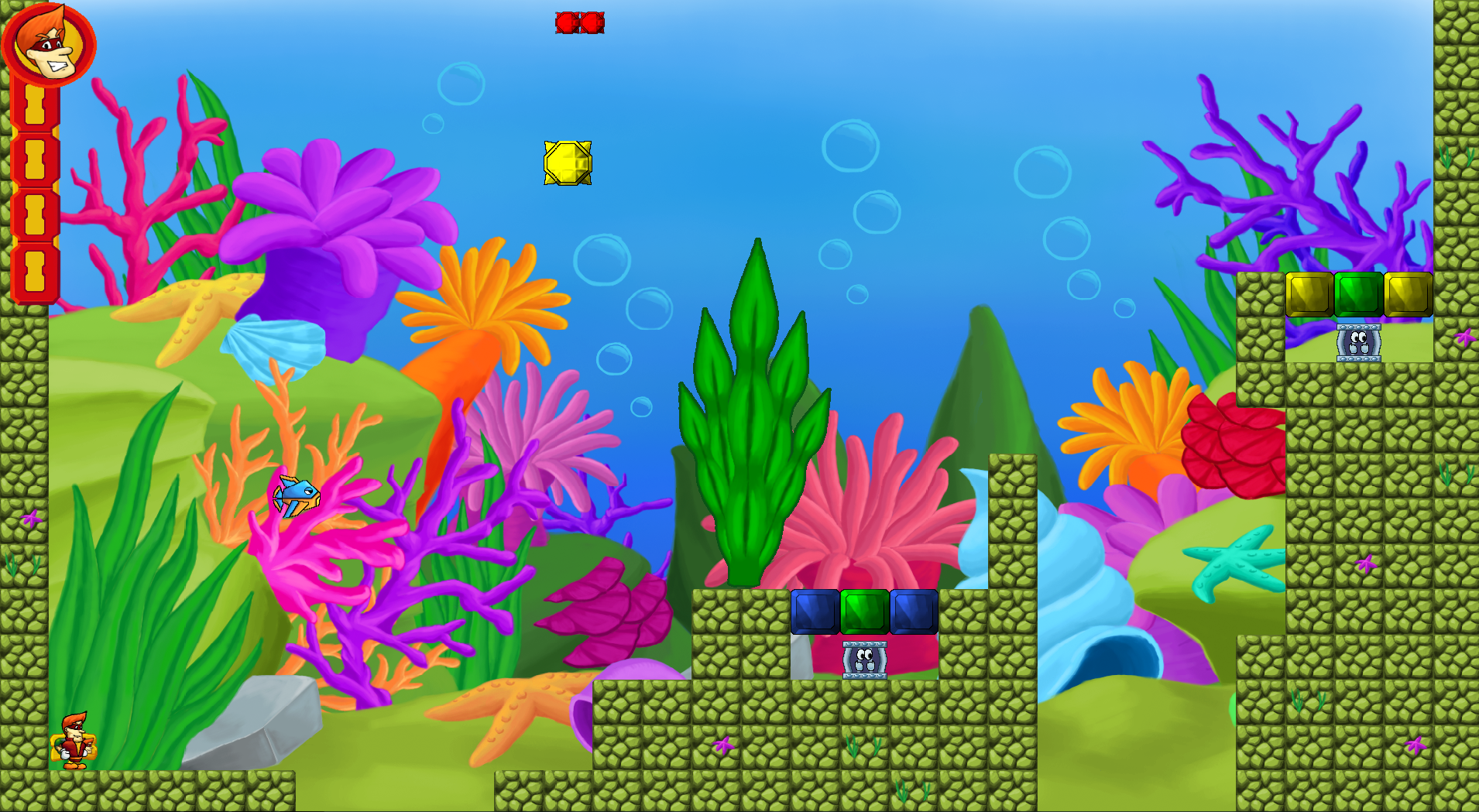 The main fundamental difference between Hello Kitty Cube Frenzy and Building Block Heroes is the presence of lives in the former game. I'm not a huge fan in general of having lives in games, and Building Block Heroes contains many more ways to "die" or otherwise have your progress through a level set back, so I chose to omit lives in favour of a less artificial method of difficulty.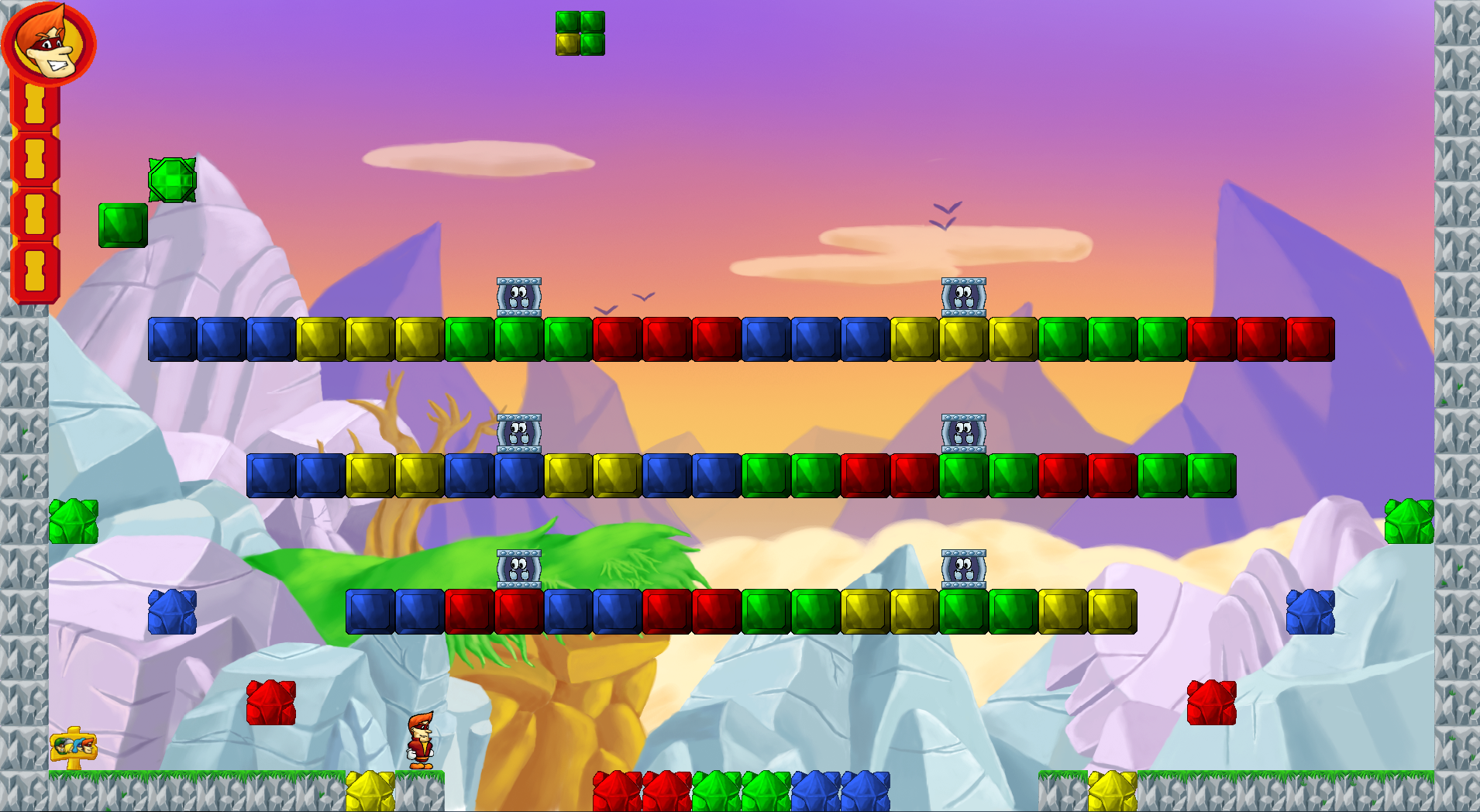 Hello Kitty Cube Frenzy also contains time limits in each level. I decided to omit them by default in Building Block Heroes due to the greater number of gameplay variables in my game (which will be detailed later on as a describe each area in the game in detail). I like the idea of time limits myself, but not everyone does, so I plan on making time limits optional in Building Block Heroes.
Super Puzzle Fighter 2 Turbo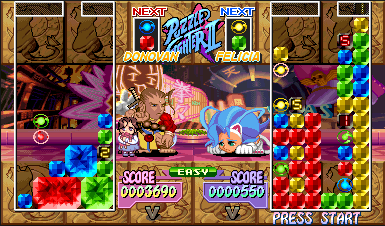 I knew going into the game that I wanted to increase the pace of Hello Kitty Cube Frenzy. For this purpose, I referred to another game I played extensively in my youth, possible the fastest and most visceral puzzle game I've ever played - Super Puzzle Fighter 2 Turbo.
One of the things that made Super Puzzle Fighter so interesting to me was the way in which players would build up enormous combos and chunks of like-coloured blocks before shattering them all with a Crash Gem. I wanted to recreate this feeling with Building Block Heroes, and since I was dealing with falling coloured blocks anyways, it was a natural decision to use Crash Gems (Breaker Blocks in my case) to destroy existing blocks.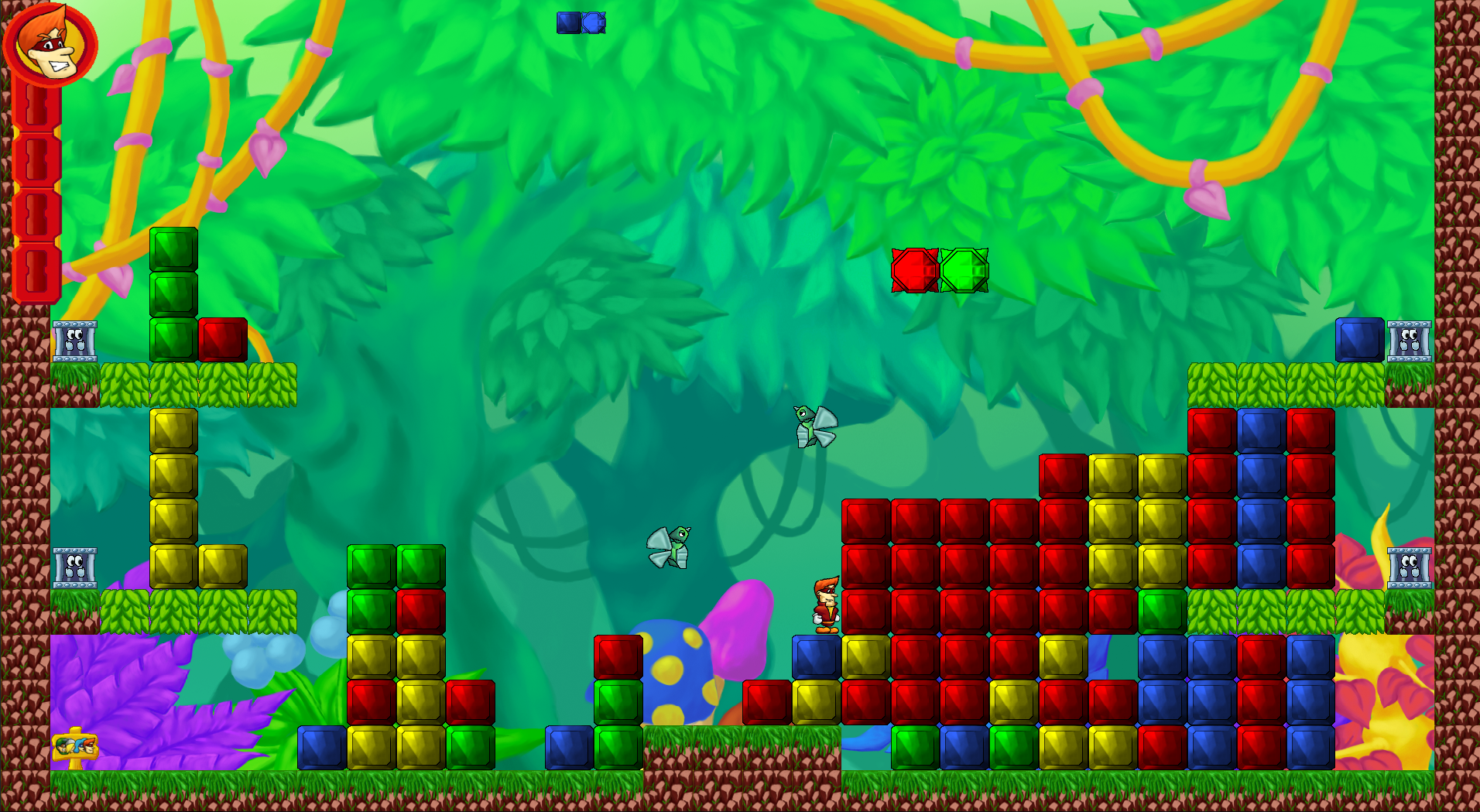 The difference between using Breaker Blocks instead of a certain number of blocks as the trigger for destroying blocks is that the player can afford to be a bit more careless when planning moves. With Breaker Blocks, there is less likelihood for chain reactions as remaining blocks fall into place after destroying other blocks, which in turn reduces the amount of planning needed for every single move.
The tradeoff, of course, is that being careless and creating huge chunks of single colours can backfire if the chunk needs to be destroyed for some reason later on - doing so can remove much more from the level than is necessary. I'm essentially trading strategy for a faster paced game (although I will likely have the other method of destroying blocks as a separate game mode for those that prefer it).
Gauntlet (or any game with complementary teammates)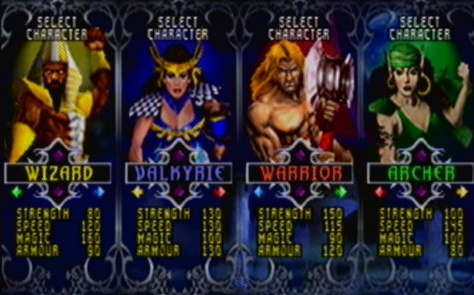 Multiplayer games in which each playable character possesses a different ability have always intrigued me for some reason. Something about complementing each other, or having to make compromises when less than a full team is present in the game is interesting to me because it adds a level of strategy and teamwork to the game that depends entirely on player preference.
I chose Gauntlet for this example because it was the game I thought of when I chose to include different playable characters, and it happens to use the same four colours as Building Block Heroes as an overarching colour motif. Realistically, there are many games with different playable characters as a gameplay element, and they all probably had a cumulative effect on my desire to include a similar element in my game.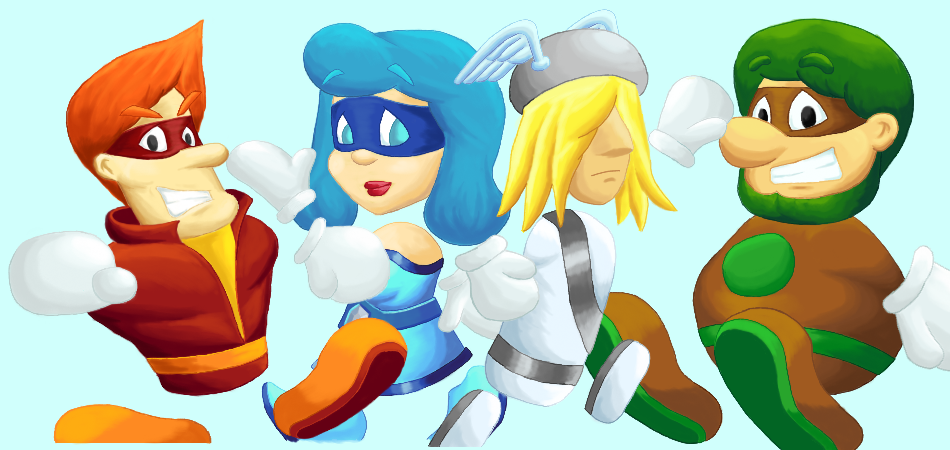 Having four different colours of blocks lends itself naturally to having four characters based on those colours, which is why Building Block Heroes contains four playable characters.
Megaman and Super Mario Bros.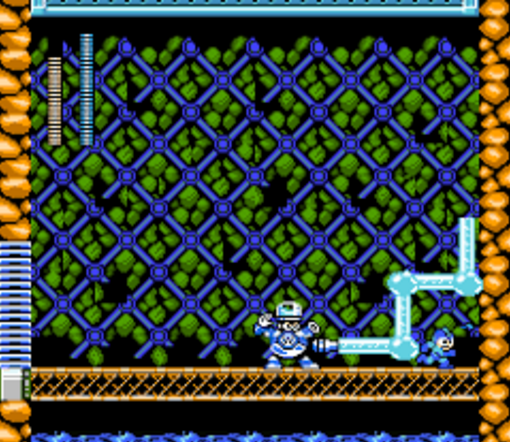 Like most gamers (but strangely not all), I like games with creative boss battles. The boss battles in Megaman have always drawn my attention because each boss always has a set of attacks that are consistent with whatever theme the boss represents. They therefore not only require different strategies in order to combat them, but also help add a certain uniqueness to each of their own levels.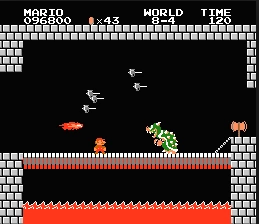 I knew going into the game that I wanted similar boss battles, battles that would help flesh out the areas in my own game and add character to each of them. How to implement them in a puzzle game without lives or energy bars, however, was easier said than done. In the end, I chose to borrow from Super Mario Bros. and have the players rush toward a goal rather than engage the boss directly.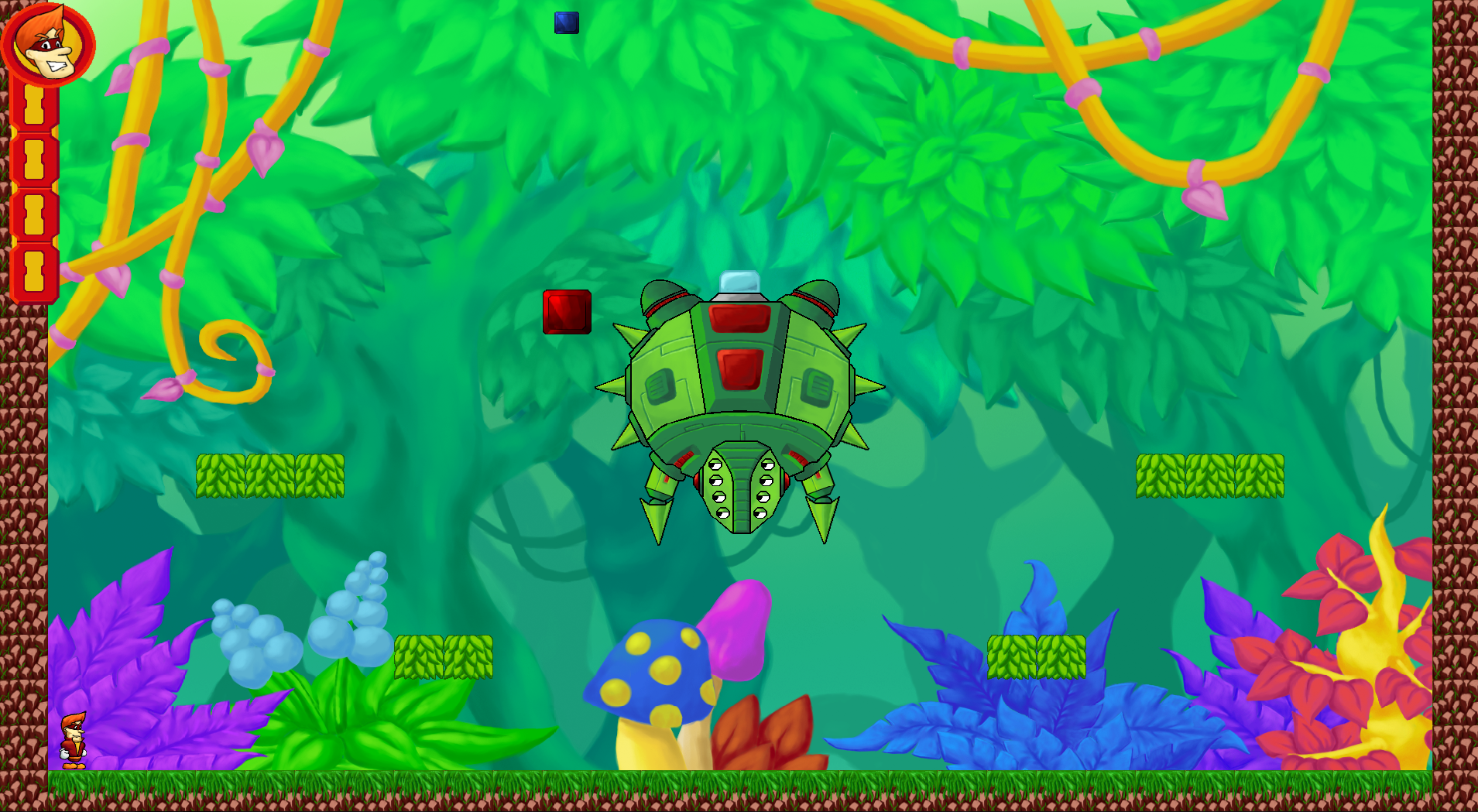 In Building Block Heroes, the players simply build their way to the glowing weak point (the appearance of which was inspired by the weak points in Valkyria Chronicles), which destroys the boss upon contact. Meanwhile, the boss attempts to stop the player using different types of attacks. These attacks do not harm the players directly, but destroy some of their blocks, which can hinder the players.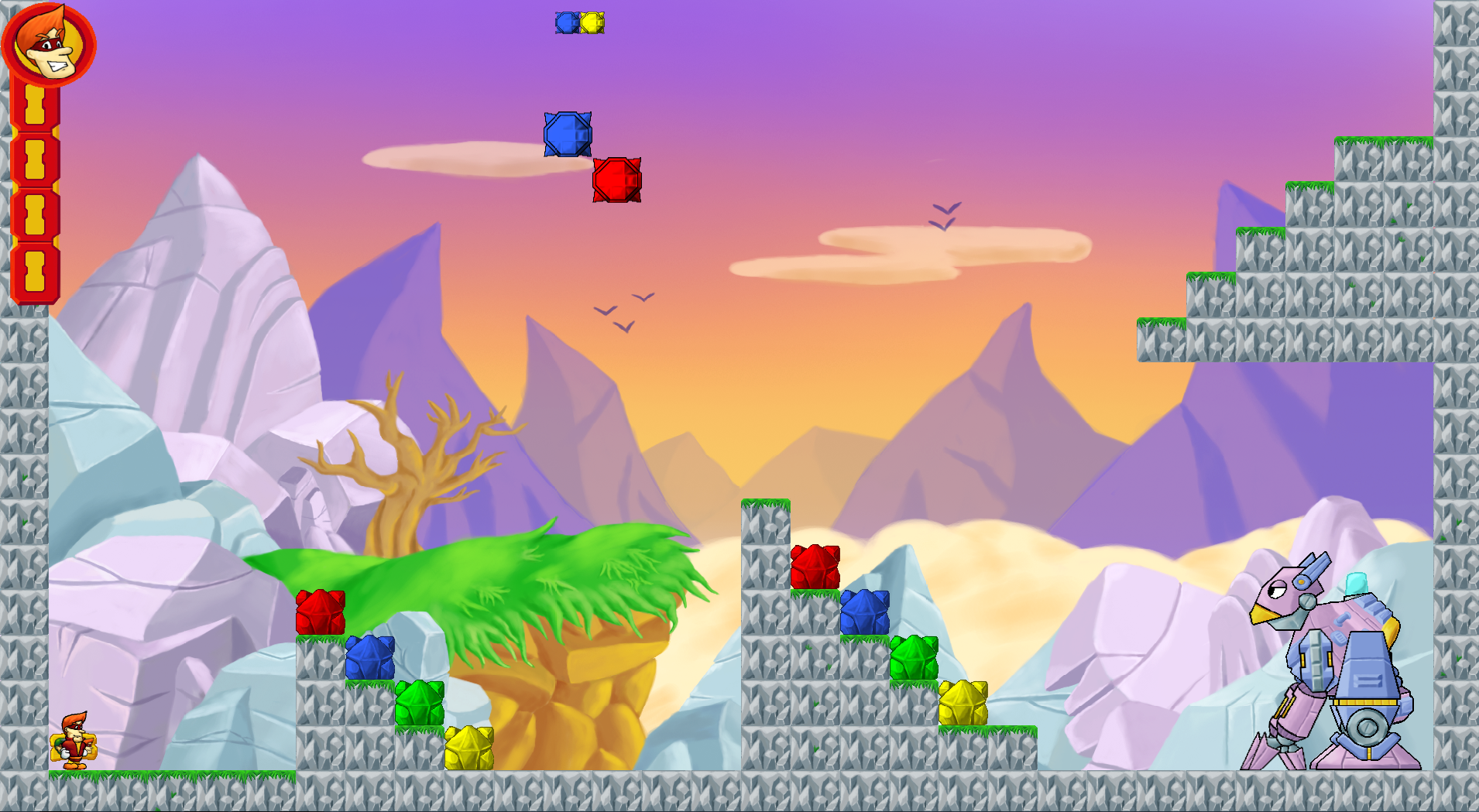 The manner in which they destroy the blocks is consistent with their appearance and, in most cases, the overall theme of the area they appear in. Their attacks will be described in detail once I describe the areas themselves in detail, but the bosses were by far the most entertaining part of Building Block Heroes to develop!
Long story short, Building Block Heroes is the sum of games that have interested me. For those of you struggling to come up with a gameplay idea, I would suggest a similar path - think of a game with a fun mechanic that interested you, think of what might have been missing from it, and add it in!
I hope this was an interesting read!