Bulb Boy is spooky, charming and deserves your money
Posted by Marcus Beard on July 25, 2014 | Jump to 0 comments
"Everything may happen."Over the past few days, Szymon Lukasik and the Bulb Boy Team have been contacting the biggest press outlets, blogs and YouTubers to try and get their green-scaled spooky adventure in front of people.The fans are rabid on Bulb Boy's Facebook page, and outlets which have covered it have urged gamers to put their money behind it.But, with just a few days to go, the Bulb Boy Team are still $27,000 away from their $40,000 total on Kickstarter."We believe that the last 48 hours are the most important."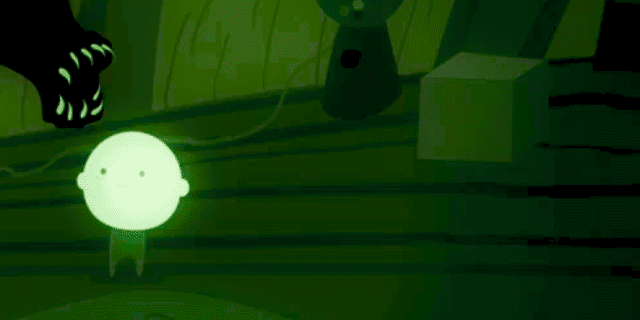 Glow Home
This is a point-and-click adventure with a heavy emphasis on adventure. Immediately, the top-quality visuals and eerie-but-childish atmosphere will jump out at you.Our spherical headed friend Bulb Boy lives in the electric forest: a land of pleasant hills and groovy architecture.After 'the darkness' comes over the forest, Bulb Boy loses his family and the land turns a dark a shade of green reminiscent of the dim screen on an original Game Boy.The charm of the characters and the fullness of the landscape make the story seem as if it's lifted directly from Cartoon Network. It's more Courage the Cowardly Dog than Powerpuff Girls.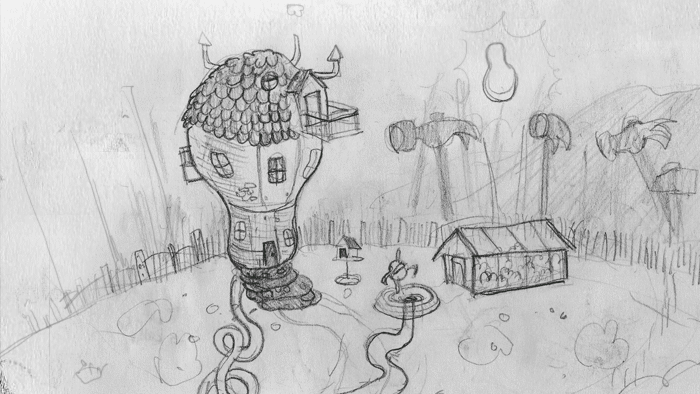 This new, dark world Bulb Boy finds himself in is populated with flesh eating moths, headless chickens and something called "the snotty bunny." It's managed to genuinely terrify a host of YouTubers, while still maintaining its 'cute' charm.That's something Lukasik picked up as a boy."I remember I was always fascinated by scary things," he said ."And they scared me at the same time."Right now, though, Lukasik told us one of his inspirations is Uzumaki, a horror film where a teenage boy is possessed by malovolent spirals. The film sharesBulb Boy's ever present green colour filter.Uzumaki used the colour wash to ape the style of manga comics, but Bulb Boy's green glow is a central part of gameplay.

Bulb Boy is able to remove his head and toss it into other bulb-holders. Along with finding and using items, this will form the puzzle part of the gameplay.But Lukasik wants to make clear it's not all logic puzzles. Taking inspiration from Another World, Bulb Boy will have reflex and action based challenges, where he'll be able to use his filaments to shock enemies for attack or defense.With five levels and 15 mini locations, it looks like it'll be a substantial – but easy to finish – adventure. Game cartridges littered around the house you're exploring will let you play even more mini-spooky adventures.

Who is 'Team Bulb Boy'?
The Bulb Boy team is the now-ubiqitous three-man line up; an experienced programmer, art director, sound designer – each with their own studio.Lukasik, the animator, has produced work for IKEA, which might explain his simple-yet-menacing drawings.This is their first project together as a team. They took to Kickstarter after their Krawkow-based friend had a runaway success with his board game The Convicted.$40,000 doesn't represent the whole budget for the game, nor would it allow them to make Bulb Boy their only project on the go.Hitting $65,000 means they take can a break from their studios to work on Bulb Boy full time.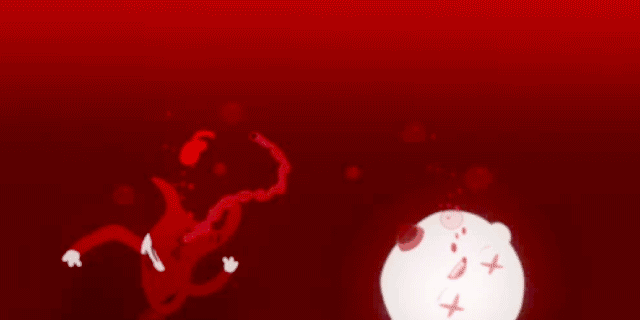 Even then, it's another year of development, then another two months for beta testing. That'll be even longer unless the team can secure funding elsewhere – but that might be on the cards."We've already taken some steps to do that because some publishers reached out to us," Lukasik. "We will prefer to keep it secret for now."Secrets aside, I haven't fallen in love with a game so quickly as Bulb Boy. Play the demo on their website for 10 minutes, and you might too.If you find yourself infatuated with the green glow of Bulb Boy's smile, you can put down $15 to secure a digital PC version, or $50 for a beautifully designed box on their Kickstarter here.