Once I was looking at some concept arts for Far Cry, and I've found something interesting...

I could not pass by these two screenshots:



Look at them. Can you see something?
Alright, let's take a closer look: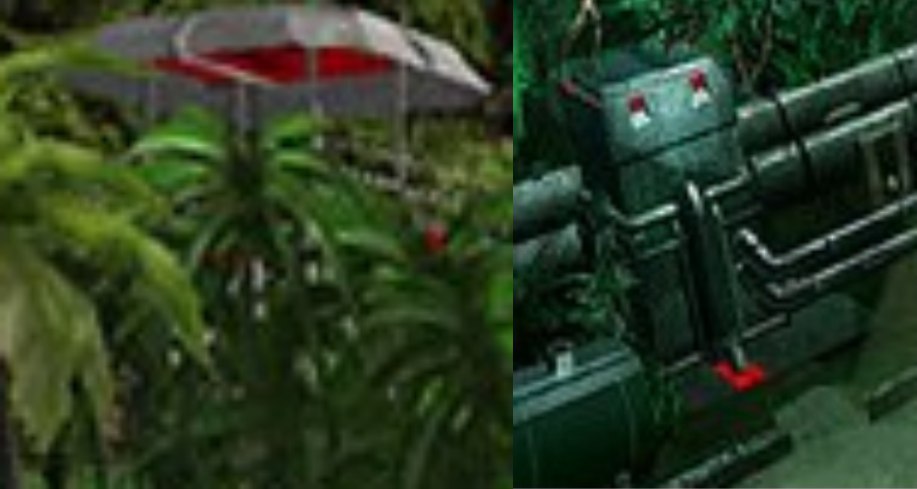 So, you may ask me: what the hell is this?

If you are a mapper, a modder or you have opened the Sandbox editor at least once, you should probably know the "REPLACE ME" texture and it's purpose.
So what am I talking about?

The "REPLACE ME" texture is present on some concept arts, which means that those concept arts are based on actual screenshots of the game.

So, I opened the editor and began to compare retail level "Dam" and it's concept.

The first thing which I noticed immediately was the garage or entrance to Krieger's office.

I have found similarities between the concept and the final version: the form of terrain in the final version.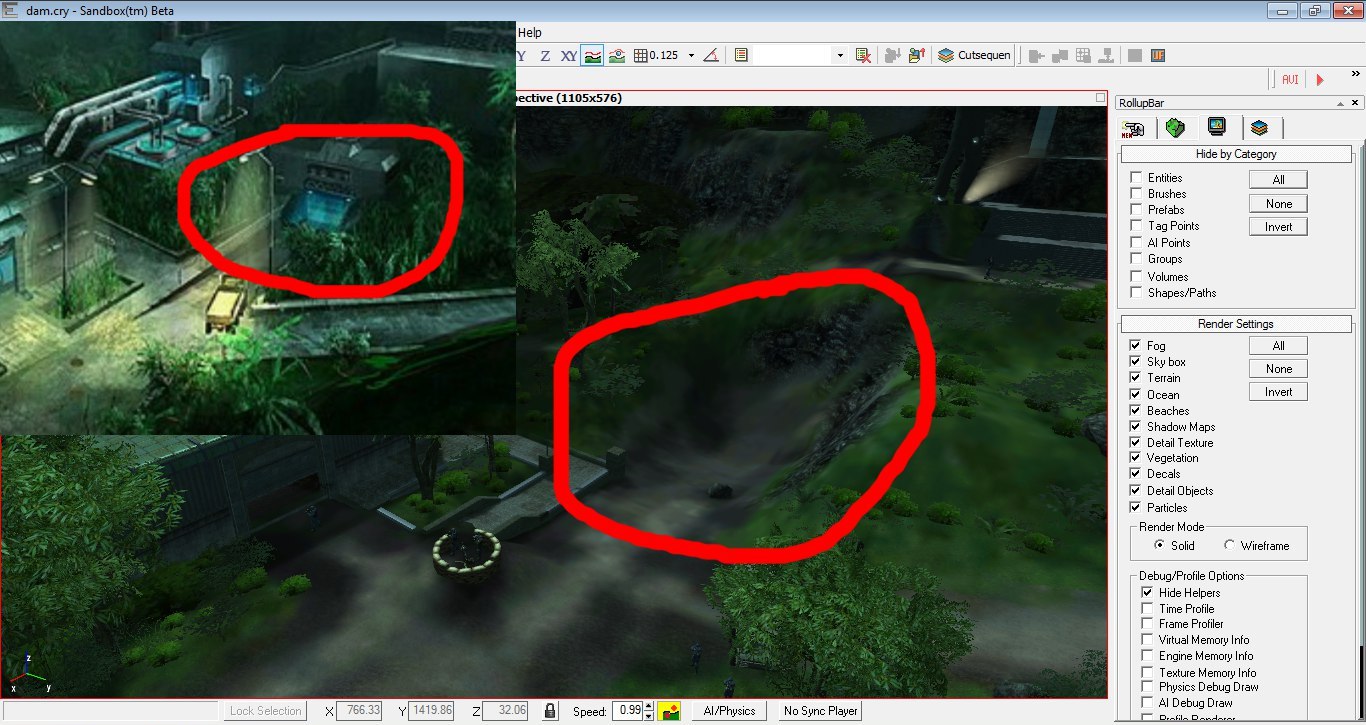 Second.

I don't know what is this, maybe complex, maybe something else, whatever, but look at the form of landscape: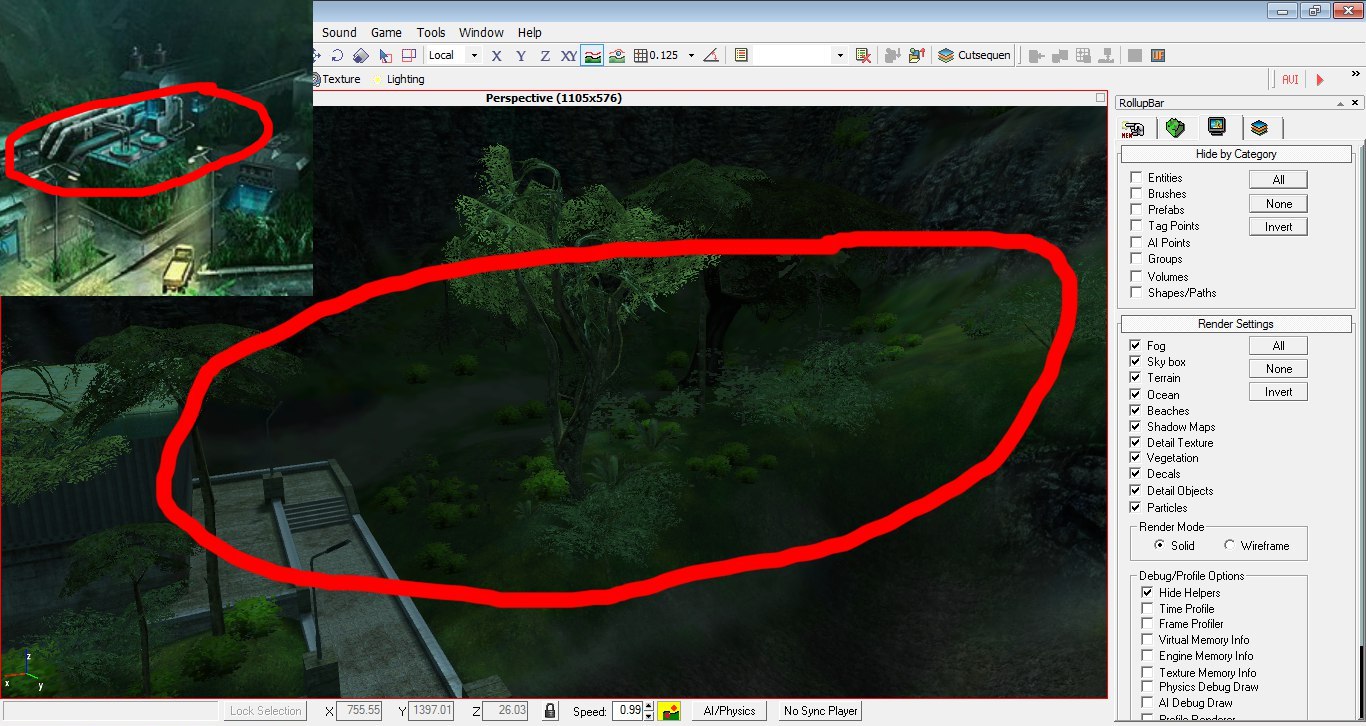 So, finally I compared the screenshot and the concept, and I found them 85-90% similar:





After I started to remake the level's old version, I noticed one more thing: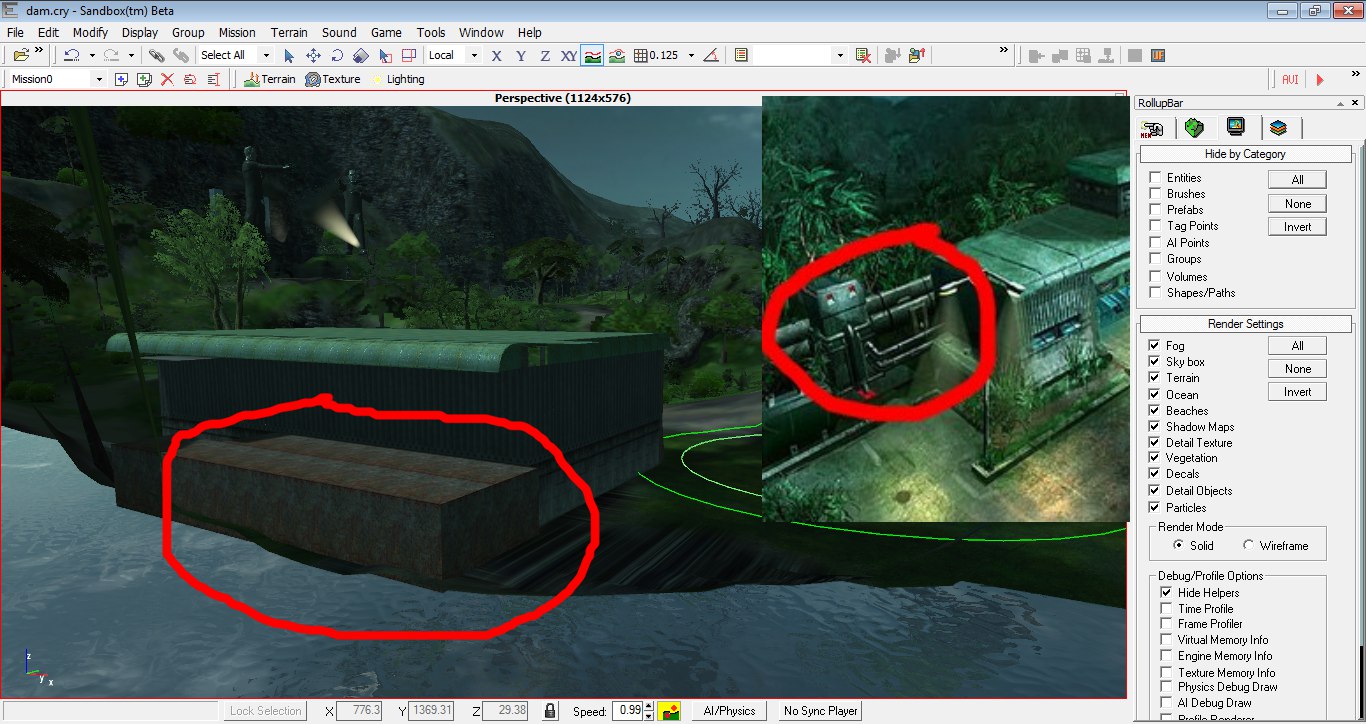 Underground, behind the building there is some kind of a stand, most likely meant to hold the pipes behind this building, which are depicted on the concept.

And finally, a small detail on another concept of Dam: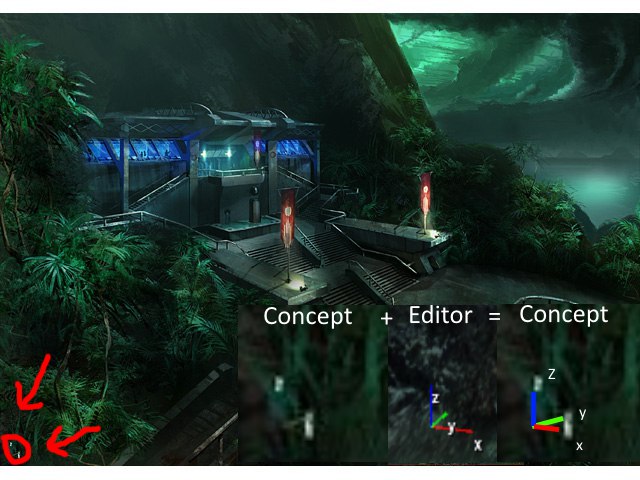 So, what's the point of this article?
I just wanna say that, first of all, it became interesting for me to compare beta and final version and I wanted to share my discoveries with you. Secondly, it means that we can restore the old level from it's concepts so it could be played in the final version of Far Cry.

Thanks for reading!!!
by sw.peach