Aurrery - 3D Music Software, Free Beta Release!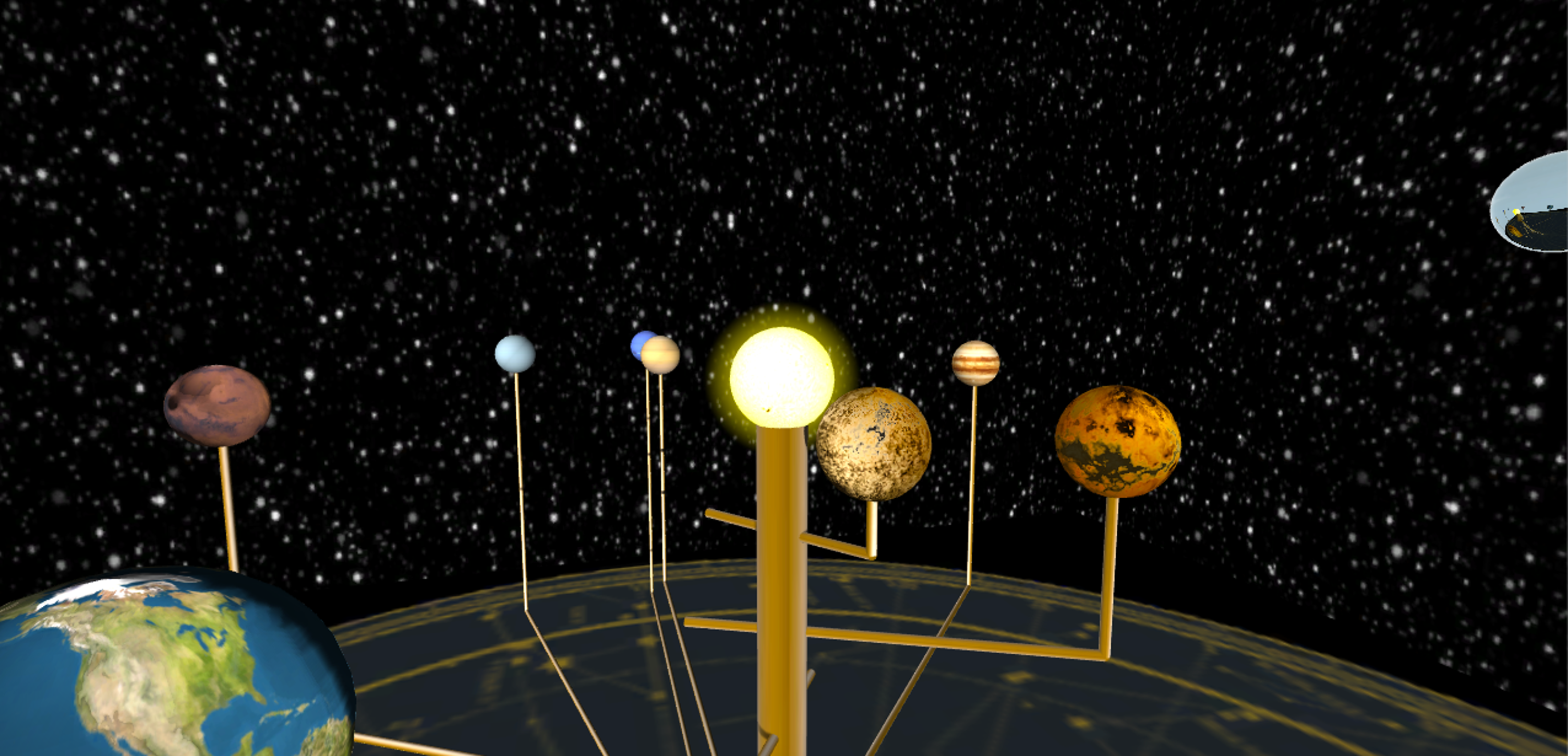 Aurrery is perhaps the only software on the market which allows you to create real 3D music in real 3D space.
Finally, the universe has software which is designed which gives musicians freedom to create excellent 3D music! The fully featured beta version is available to download for a limited time only from IndieDB and Itch.io for FREE now! It is great for creating your own atmospheric soundtracks, ambient music and experimental drone music, however it will inspire you to be more creative when composing for more standard genres.
YouTube videos of the Alpha version were uploaded to the Aurrery YouTube channel. More videos will be added regularly to demonstrate the potential 3D music creations. Here is a quick overview tutorial video (the software was previously called Orrery):
CURRENT FEATURES:
Load or record your own sounds or loops into each of the planets.
Control planet rotation behaviour and speed.
Move between your music creations in first person view or select a static listener in 3D space.
DSP effects for each planet -low/high pass filter, chorus, reverb, distortion, delay
3D settings - doppler effect, min/max distance, spread.
Supports mono, stereo, Quad, Surround, 5.1 and 7.1 output.
configurable DSP settings and sample rates
Create multiple projects and save/load files
Global mixing panel displaying VU meters for each planet audio channel
Hide menus and orrery frame for real time cosmic AV performance. Output 2nd monitor for performance, whilst using UI on 1st monitor. Export screenshots.
VR support - Realistic oculus VR HTRF audio spatialisation
PC and Mac versions
This is a demo of how you can create electronic ambient music:
Binaural audio seems to be popular with people who are into ASMR so here is how Aurrery can be used for things other than music creation, such as sound collages.
FUTURE FEATURES
Record, save and edit your performance automation
Record your own sound clips directly into a planet using microphone.
More control over audio clips, create loops and edit waveform
MIDI control
More control over rotation x/y animation graph
iOS and android versions.
Any suggestions?
If you find any bugs or have any suggestions, feel free to contact us or post comments on IndieDB page.