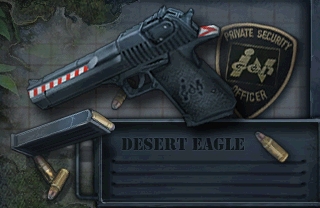 Well above the fire power of the average
private security handgun, InGen issued
the Desert Eagle's considerable stopping
power as a manageable safety measure in
the eventuality of escaped assets.
---

Selected for it's reliability, the M70
was the weapon of choice for InGen Hunters
when tasked to hunt back the animals on
Site B.
---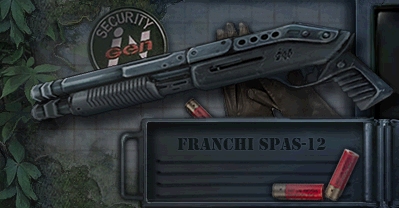 A folding stock variant SPAS-12 was used
by Jurassic Park Security. Many such custom
weapons were left behind in the wake of the
Nublar Incident and to this day continue to
prove an effective defense.
---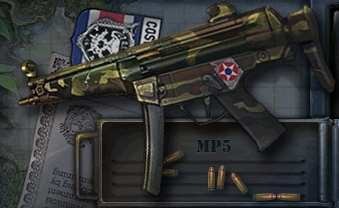 A widely used submachine gun, the MP5 came
into service of the Costa Rican UEA, Special
Police Unit, and was extensively used in the
culling of Aberrant Forms both in the islands
and on the mainland.
---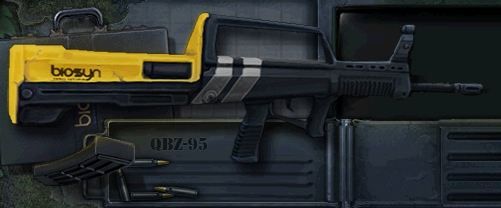 Biosyn's unconventional business model has
demanded at times the use of armed forces
to defend it's assets. The QBZ-95 deliver all
the firepower that a corporate army may need.
---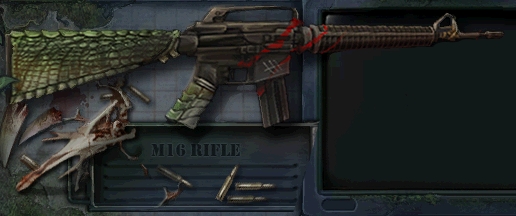 Although intended for warfare, it's common for
poachers unconcerned with an ethical kill, to use
widely available assault rifles to kill big game,
from tigers to dinosaurs.
---

The LAR Grizzly is loaded with .50 caliber and
very useful for legendary hunts, as both tranquilizer
and slayer of the ultimate game.
---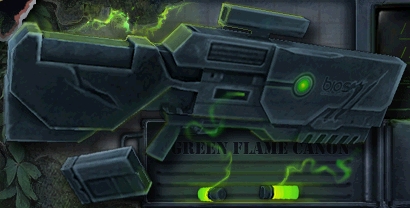 The Green Flame Canon is the most powerful weapon
available for your hunts. Since Biosyn created this
weapon in secret, there is a lack of information
about its features in general. But, it is accurate like a sniper rifle
and causes more damage than a shotgun...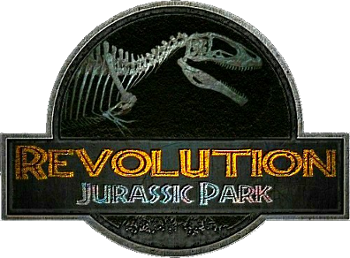 NOTE: The textures for all weapon models were created by Rodrigo Vega.