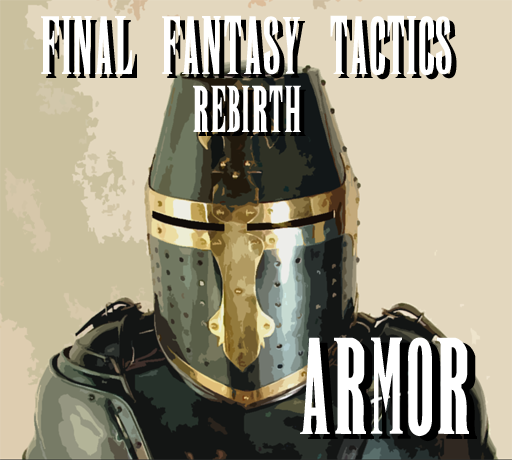 Armor in FFT: Rebirth has seen a significant revamping. First off most headgear and clothes have remained completely unchanged. A few of the more powerful items such as Flash Hats and Thief Hats have actually been downgraded to put them more in line with the other item options. Knight helmets and armor have seen a huge buff though. In particular Helmets all give more HP and upper-tier heavy armor not only features improved HP but also +1 PA (Physical Attack) so that heavy armored classes like Samurai, Knights, and Lancers can keep pace in the late game. The following is a listing of head armor. Changes are highlighted in yellow.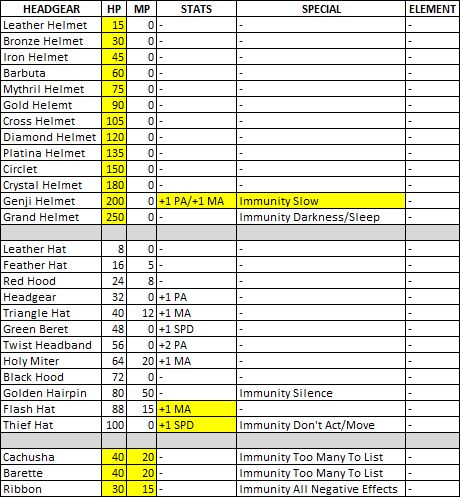 Moving onto body armor, notice the improved late game armor and the boost to HP.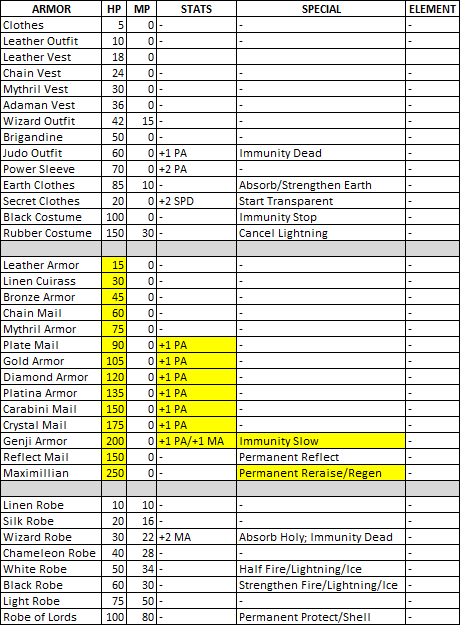 Shields have also had a slight upgrade. Most notably the early game shields have had their evasion rates boosted significantly making early game shields actually worth taking in chapters one and two.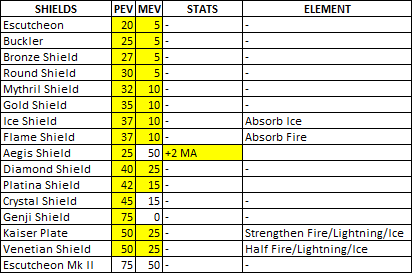 The only chart not listed on this page is accessories which have been left out due to a relative lack of changes. Only Spike Shoes (+3 rather than +1 Jump) and Power Wrists (+2 PA rather than +1, but a cost increase from 5,000 to 20,000 gil) have notable changes.