Insight into development cycle of the assets created for Aporia: Beyond the Valley; "The Mapholder"
Concept drawings
Every new addition to Aporia: Beyond the Valley can have its lineage traced back to an always too lengthy morning debate amongst the team and that hopefully in the end results in our concept artist, Nina Vinde Folkersen, sitting down and drawing up some concepts based in the lore of the game and use. Some examples can be seen below.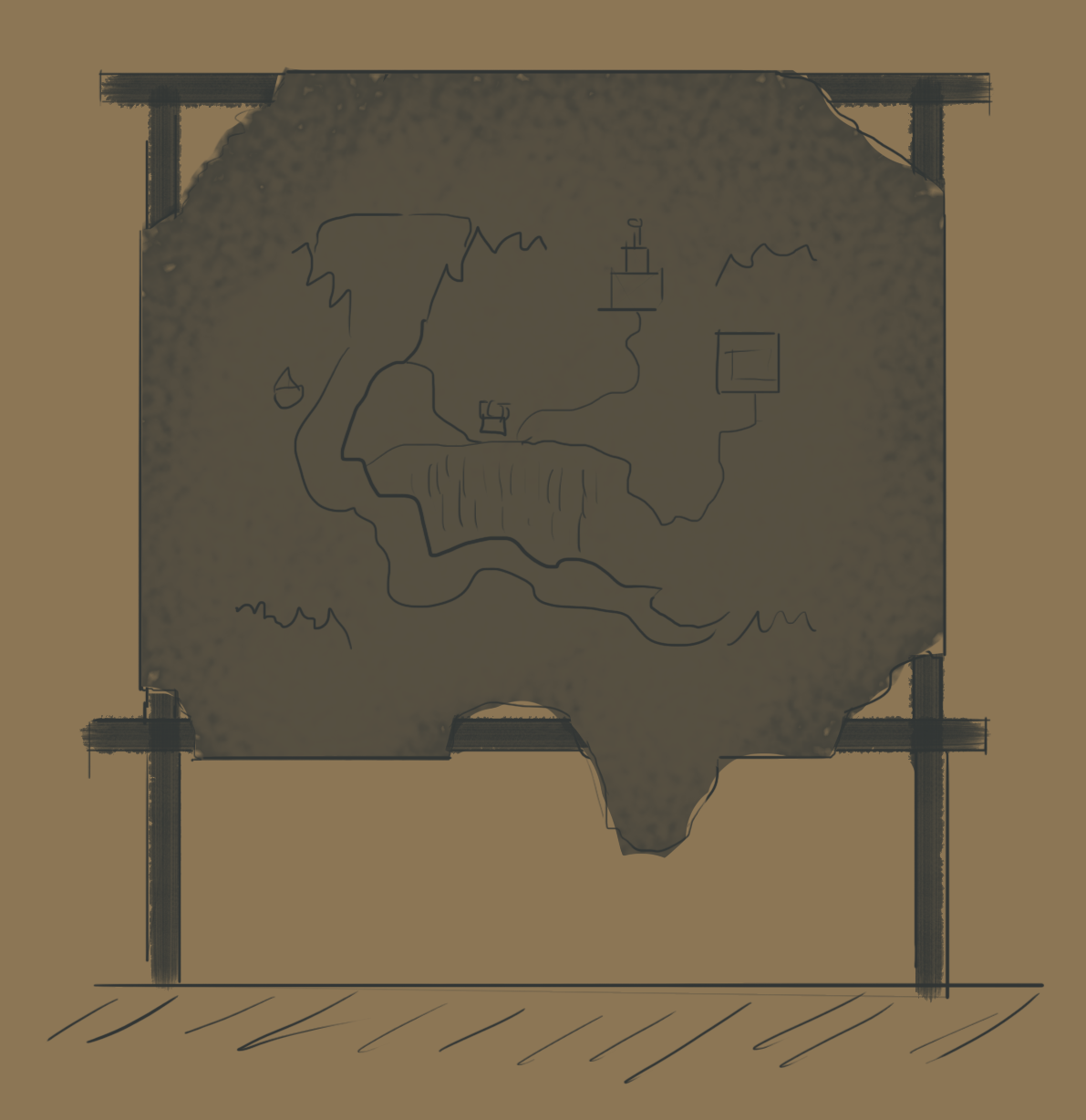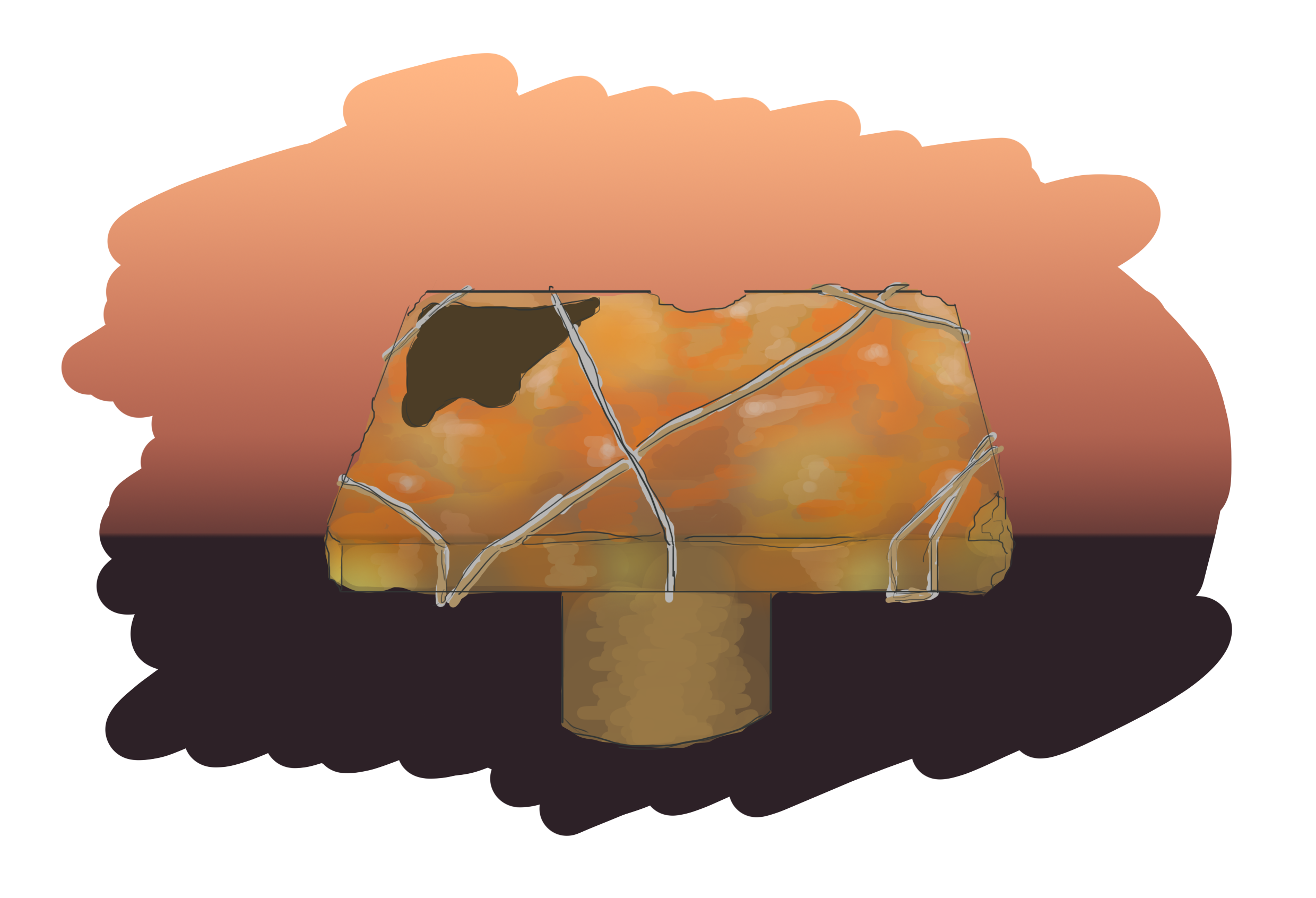 A few early sketches of possible outcomes of the mapholder.
Should we make it leather similiar to the paintings around the world or as a solid stone block anchored to the world was something that took a long time to decide upon.
To make sure that the mechanics of the mapholder fit the universe several blueprints was created to highlight the function of it.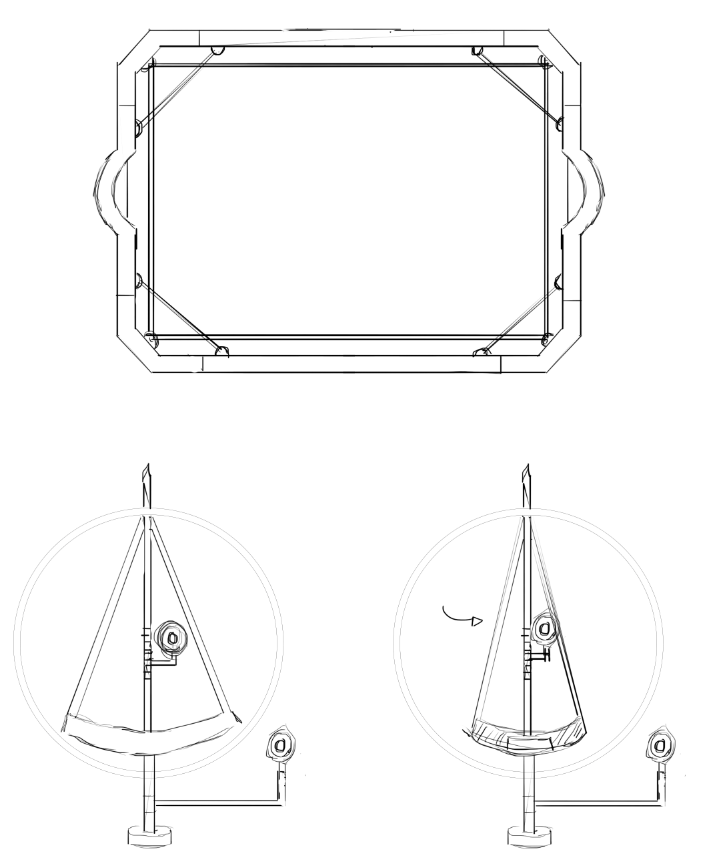 Concept blueprint drawings was made to make sure that there was a consistency between the design of the different objects in the world, the mechanics and lore.
Finally, after many different drafts and blueprints a final version is decided fleshed out in all its detail.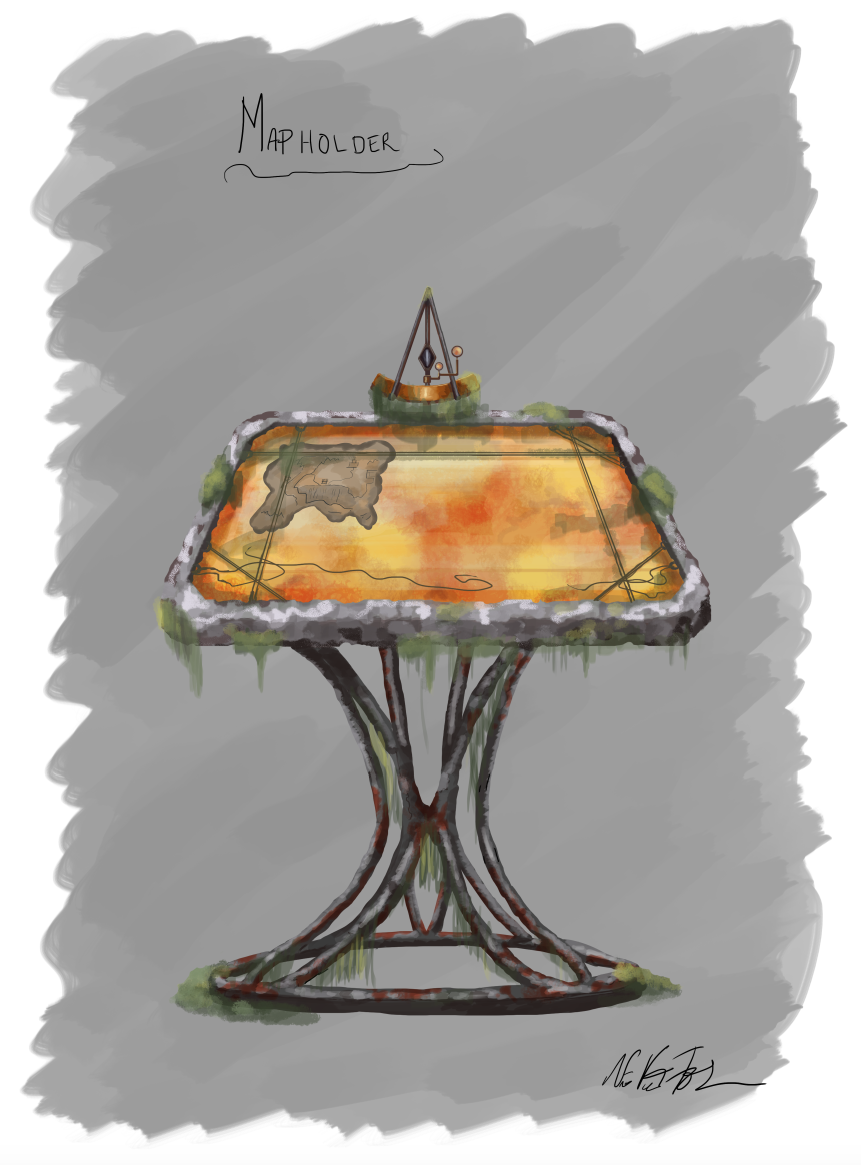 Final concept
Below is a small timelapse of the final concept design for the mapholder in the game that Nina recorded for us all see.
Timelapse of the final concept for the mapholder.
3D Implementation
Next up one of our 3D artists takes the concept drawing and starts to transform it into a 3D model. In the specific case of the mapholder, Kasper Vendelbo was the key artist on the 3D side of things and the guy who carried out the modelling, texturing and implementation into the engine.
Below you see a flat render of the model before any texturing is applied. The primary modelling parts have been made in Autodesk Maya.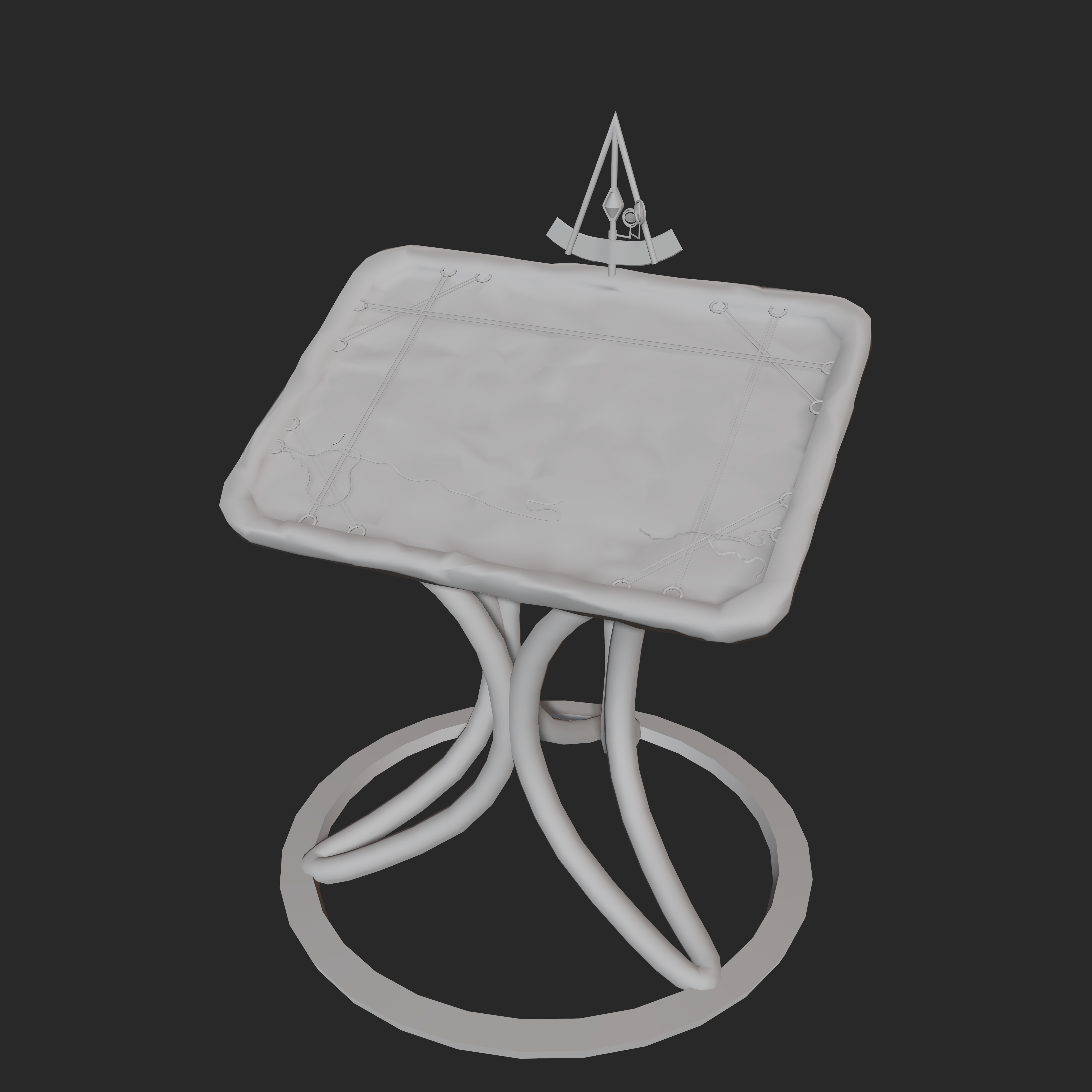 Flat render without textures.
Then the texture was added applying diffuse, normal, gloss and specular maps to the model. Kasper was nice enough to render out a few images of the final textured mapholder.
Final render of the mapholder.
After the asset has been recreated in the 3D software the mapholder is exported to Cryengine and have its materials finely tuned.
Below is a screenshot of the mapholder as it is implemented into CryEngine.
The last part is for our lead programmer Mikael Olsen to finally implement all of its features that the mapholder needs to do in terms of game mechanics. For a final taste you have to wait for the final game; releasing for PC July 19, 2017! Two days!
We cannot wait to show you more of the game!