SHOT PLACEMENT: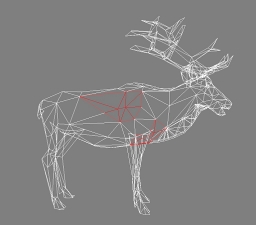 The Altai wapiti is a subspecies of Elk found in Siberia. It is one of the largest animals in this region with a body length of 1.6-2.7 meters (5-9 ft) and weighs up to 500 kg (1,100 lb). Wapiti feed on grasses, plants, leaves, and bark. Though they might not appear threatening, wapiti can be aggressive and attack without warning. You'll earn 870 points if you hunt it.

---
SHOT PLACEMENT: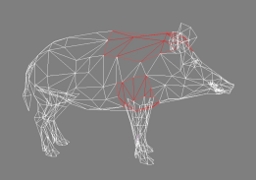 The wild boar is one of the widest-ranging mammals in the world due to its adaptability to a diversity of
habitats. This is a bulky suid with 1.2-1.5 meters (4-5 ft) in body length and can reach 100 kg (220 lb) in weight. As an omnivorous species, wild boar consumes food of both plant and animal origin and will charge you when they are threatened. You'll earn 335 points if you hunt it.
---
SHOT PLACEMENT: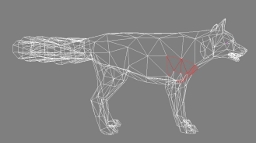 The Eurasian wolf is a subspecies of grey wolf native to Europe and former Soviet Union and measures 1.1-1.6 meters (4-5 ft) in length with a maximum weight of 70 kg (155 lb). Wolves commonly prey on medium sized ungulates like wild boar and roe deer. They can become very agressive if they feel threatened. You'll earn 150 points hunting this animal.
---
SHOT PLACEMENT: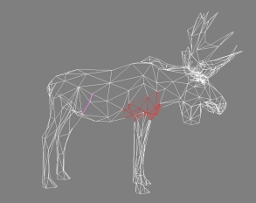 The east siberian elk (or moose in North America) is the largest and heaviest animal in this region with 2.5-3.2 meters (8-10 ft) in lenght and weighs up to 700 kg (1,543 lb). Being a browsing herbivore, this animal is capable of consuming many types of plant or fruit. They aren't aggressive, but can be provoked to behave with aggression. You'll earn 1000 points if you hunt this animal.
---
SHOT PLACEMENT: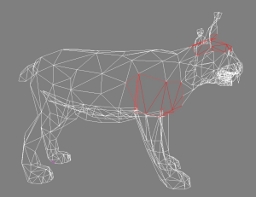 The Eurasian lynx is a medium-sized wild cat native to Europe, Central Asia and Siberia. It is the largest of the four lynx species, ranging in length from 1.1 to 1.3 meters (3-4 ft) and weighs up to 45 kg (100 lb). This lynx feeds on small to fairly large sized mammals and birds. Although they typically avoid people, they may attack you if threatened. You'll earn 750 points if you hunt lynx.

---
SHOT PLACEMENT: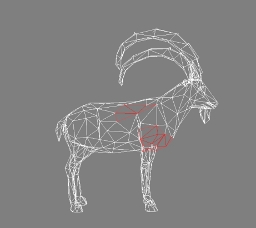 The Siberian ibex is a species of ibex that lives in central Asia. They're large and heavily built
goats, with 0.8-1.2 meters (3-4 ft) long and weighs up to 110 kg (242 lb). Their diet primarily consists of alpine grasses and herbs. They aren't dangerous at all. They'll flee if you get close, but stay distant.
You'll earn 910 if you hunt this animal.

---
SHOT PLACEMENT: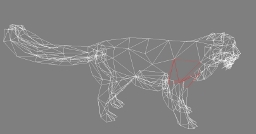 The snow leopard is a large cat native to the mountain ranges of Central and South Asia, measures 1.9-2.1 (6-7 ft) in length and weighs up to 55 kg (121 lb). This animal is a carnivore and actively hunts its
prey, but also eats carrion. They are the least aggressive of all big cats, but can attack when threatened. You'll earn 5000 points if you hunt it.

---
SHOT PLACEMENT: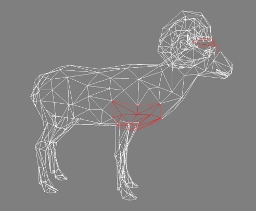 The snow sheep is a species of sheep from the mountainous areas of Siberia and is medium sized, with a compact body, 0.8-1.2 meters (3-4 ft) long and weighing a maximum of 110 kg (242 lb). This sheep feeds on lichens, grass, sedges, shrubs, moss, and mushrooms. They are typically not aggressive animals, but can get defensive. You'll earn 1140 if you hunt this animal.

---
SHOT PLACEMENT: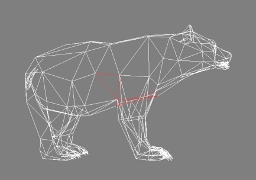 The Ussuri brown bear is a subspecies of the brown bear. It's one of the largest brown bears, measuring 1.9-2.5 meters (6-8 ft) long and weighs up to 500 kg (1,100 lb). Although the diet of an Ussuri brown bear is mainly vegetarian, being the largest predator it is able to kill any prey. They are unpredictable in temperament and will attack when they are surprised or threatened. It gives 3450 points if hunted.

---
SHOT PLACEMENT: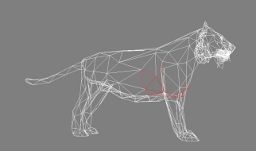 The Siberian tiger is native to the Russian Far East, Northeast China, and possibly North Korea.
Measurements range from 2.4 to 3.0 meters (8-10 ft) in length and 320 kg (705 lb) as max weight. Its favourite foods include small and large mammals; but Tigers also eat fish.
They are territorial and will attack you from any distance. You'll earn 10000 points if you hunt it.
---
AMBIENT ANIMALS
Coming up next, you will know the animals that are very common to find in the ambients of each area. Consider that they won't give you points if you hunt them!
Siberian Musk Deer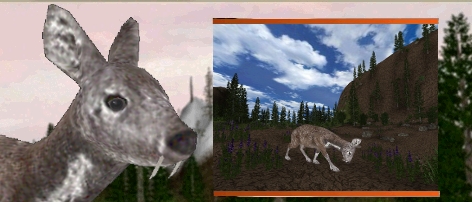 The Siberian musk deer is found in the mountain forests of Northeast Asia. It is most common in the taiga of southern Siberia, but is also found in parts of Mongolia, Inner Mongolia, Manchuria and the Korean peninsula. Their small shape allows them to hide from predators through tiny openings in the rocky terrain and also allow them to run exceptionally fast from their predators. Although bearing fangs, Siberian musk deer are actually herbivores with their main source of nutrients being lichens, pine needles, leaves, and tree barks. Adults are small, measuring up to 1 meter (3 ft) long and weighing up to 17 kg (37 lb). This animal is not dangerous and will run away if you get too close to it.

---
Eurasian Eagle-Owl

The Eurasian eagle-owl (Bubo bubo) is a species of eagle-owl that resides in much of Eurasia. It is one of the largest species of owl, and females can grow to a total length of 75 cm (30 in), with a wingspan of 188 cm (6 ft 2 in) and a weight of 4.6 kg (10 lb), males being slightly smaller. Predominantly their diet is comprised by small mammals such as rodents and rabbits and their kin but also they will not infrequently prey on larger mammals and birds of varying sizes. More secondary prey can include reptiles, amphibians, fish, large insects and other assorted invertebrates. This bird is not dangerous.
Now that you know the animals of the Siberia region, enroll to Diana Hunting Tours and hunt your biggest animal trophy!
CREDITS:
Tormer: Project leader, mod title, maps, animal animations, hunter model and animations, trophy ship, supply ship, animal sound effects, binoculars, compass, wind indicator.
Jake Sutton AKA "Raptor Klaw": Menus, Animal Call SFX, modified animal skins, logo, ship voices, animal prices suggestion.
MurtBurt3: Weapons, Weapon descriptions for menus, bullet pictures.
Native Relax: Menu Soundtrack.
Ulquiorra and Paleop: Conifer trees.
AnAlpaca: Waterfalls.
ZTABC Team: Musk Deer, eagle-owl and Lynx models.
JimmyzHoopz: Wolf model.
Aurora Designs: Tiger, Snow Leopard and Moose models.
HENDRIX: Bear and Wild Boar models.
Ulquiorra: Wapiti model.
Tamara Henson: Siberian Ibex and Snow Sheep models.
IBCircuits: Programming.
FOLLOW ME ON: