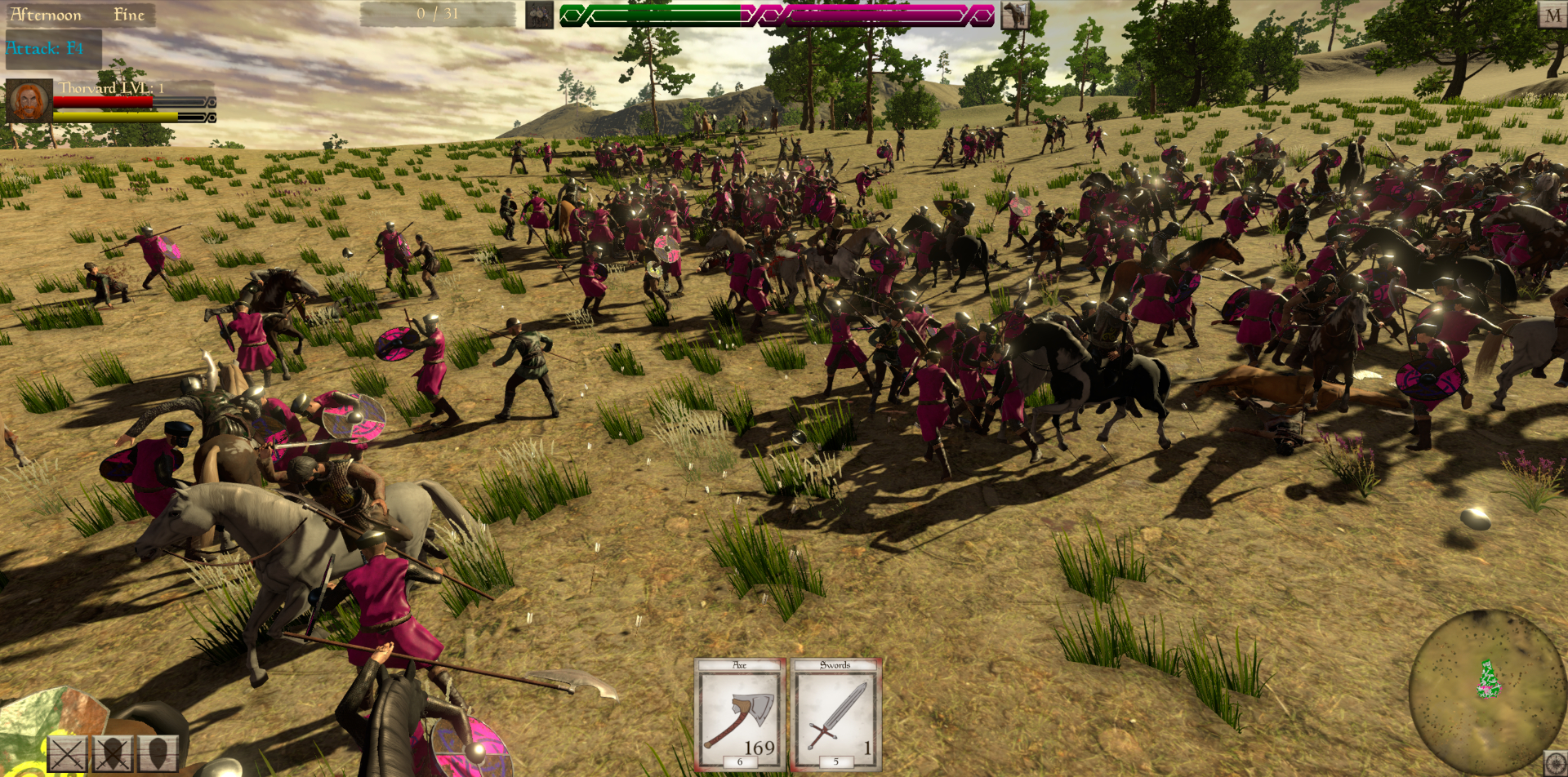 Tier 5 units - heavy units enter the fray - Surcoats, plate mail, more deadly weapons!
This is something we mentioned in the last update and Tier 5 units are finally here! These guys are your heaviest units in the game. Their armour makes them the perfect offensive team, able to withstand huge amounts of damage. Heavy weaponry allows you to rain terror on your enemies, inflicting as much damage as you can with a barrage of deadly weapons. Destruction doesn't come cheap though. These units do cost a fair bit to maintain, but they are worth their weight in gold (which when you think about it is quite a lot when you think about how heavy they are) and are the perfect addition to any fighting force.
Massive battle optimisation - nearly doubled potential battle size by optimising colliders and unit AI.
If you thought things were moving a bit slow during the battle scenes you will not be disappointed with this next update. Unit scripts and collision testing have had a major overhaul. This means your battles can be almost twice as large but with a smoother frame rate, meaning battles have become a lot more epic!.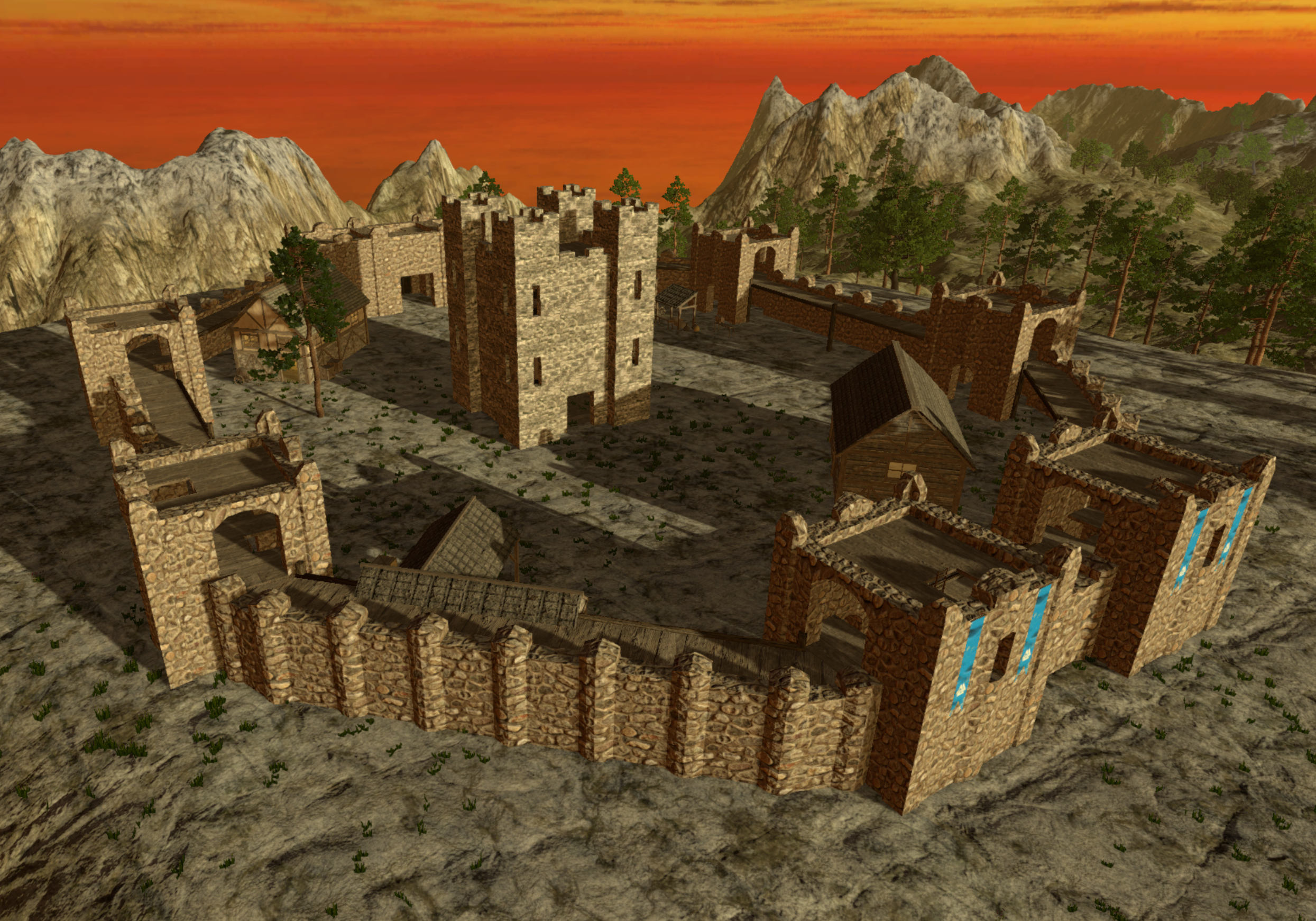 New keep buildings ready for you to smash on the battlefield.
You keep smashing them, we keep re-hashing them! The second last castle design has been implemented into the battle scene. The 'Stronghold' level of the castle is now displayed during battle, and what makes it even better is that it is intractable. The castle has three floors and your units can be placed on top of it. Welcome to the high ground soldier.
Major campaign map re-balance
The campaign map has had a major reshuffle. Expect things to get a little bit harder, but fairer in the world of Veil of Crows. Most things cost a lot more, but you should have a better fighting chance early on. Good luck!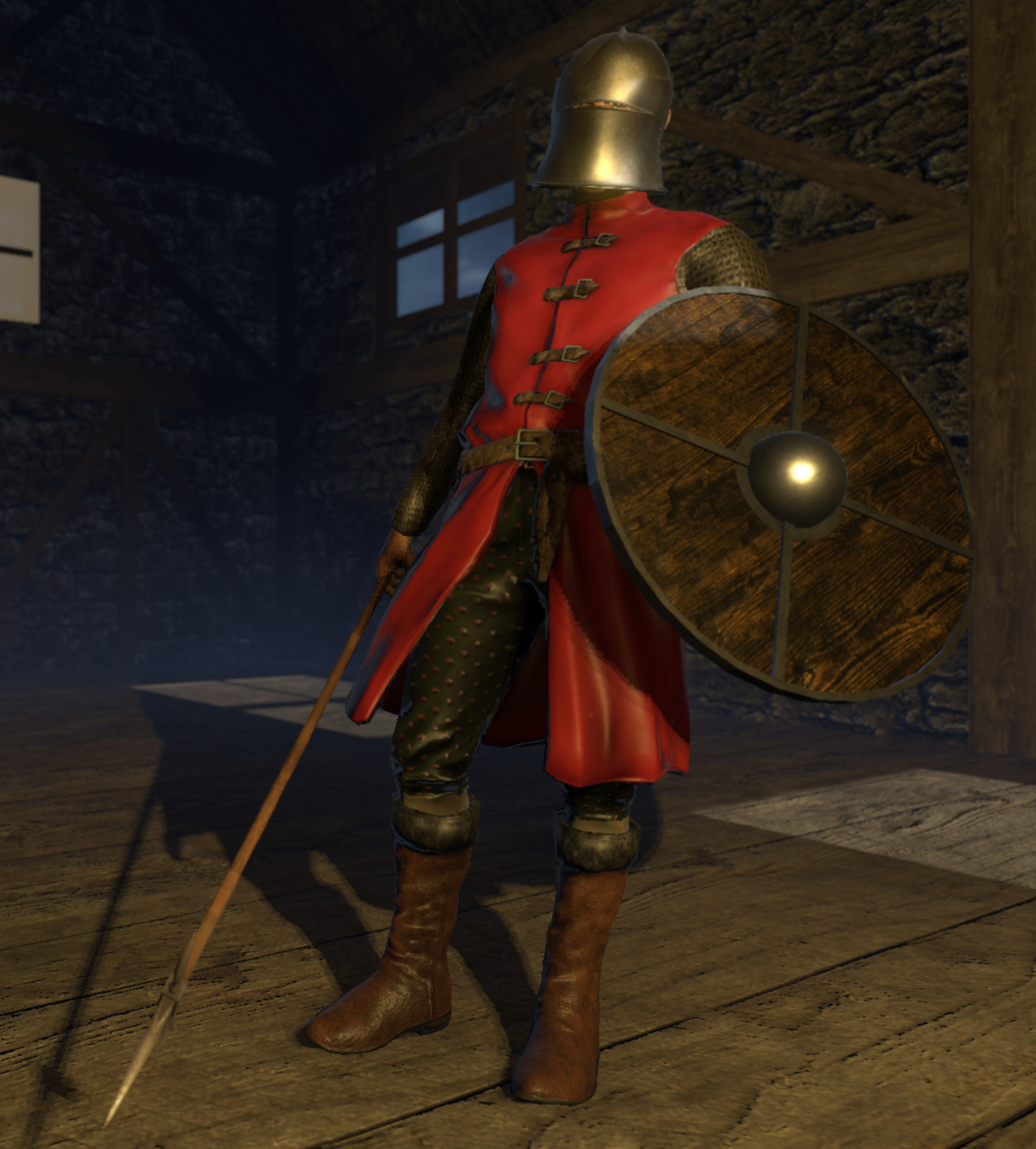 Massive armoury equipment drop
All the weapons and armour that are available to your regular units are also now available for your hero units. Give one man some beautiful leggings while equipping another man with some stylish boots. Never let your hero units leave unstyled, as there are now approximately 120 pieces of equipment with that you can arm your hero units with. Now who is spoiled for choice?
Improved loading times and memory management
Prebaked materials and better asset management mean that loading times have been reduced drastically between scenes and when loading the game.Everyone hates prolonged waits in a queue and now we've managed to cut the time between scenes and when loading the game. Now you can get to play faster than before.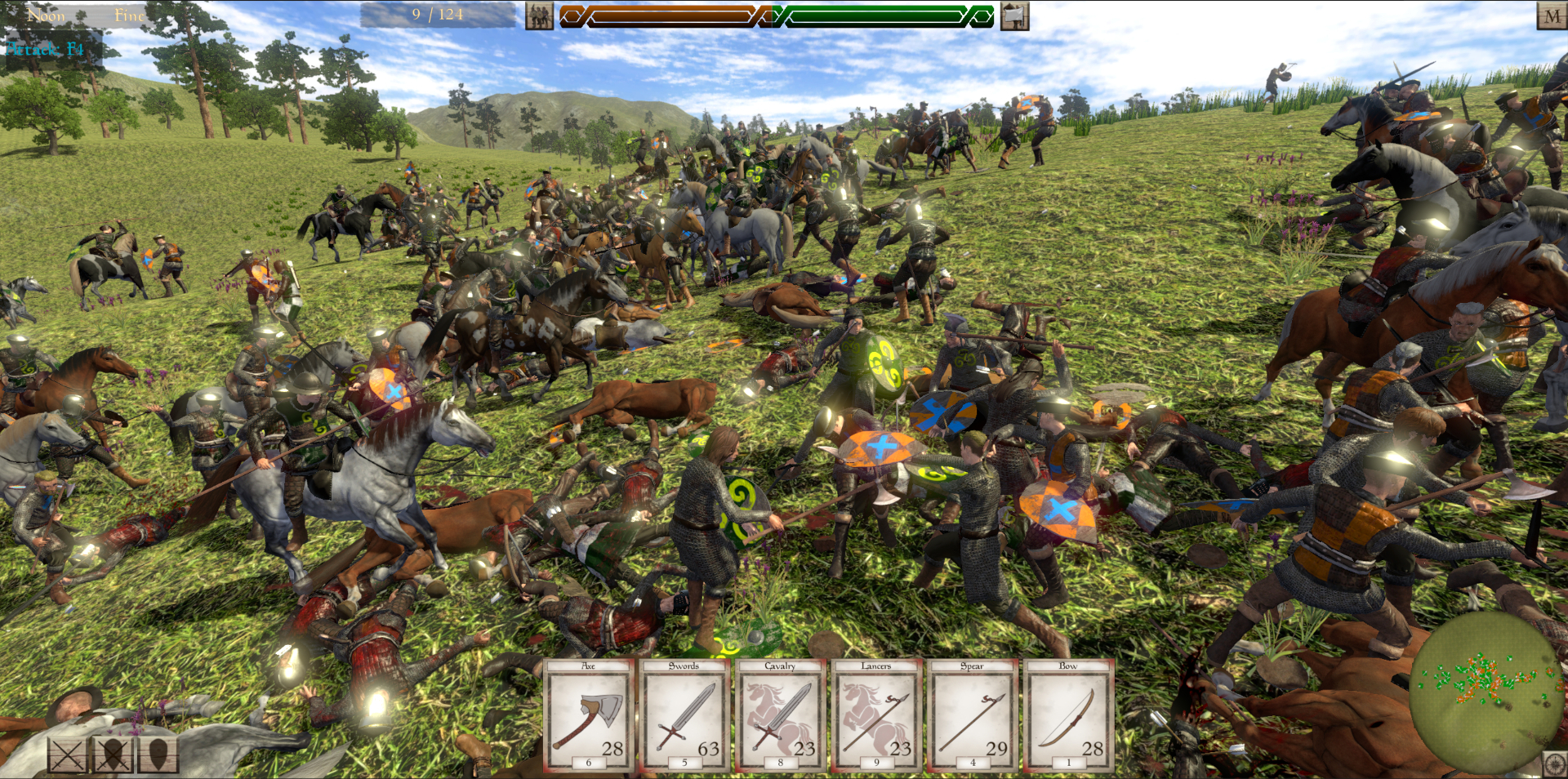 Unit cards! -
We mentioned they were coming in the last article, well here they are! Keeping track of your troops has never been easier!
Mod support
Players have already been making their own custom coat of arms, and new starting conditions. With the latest update, players will be able to create their own weapons, shields, and armour! You will be unstoppable!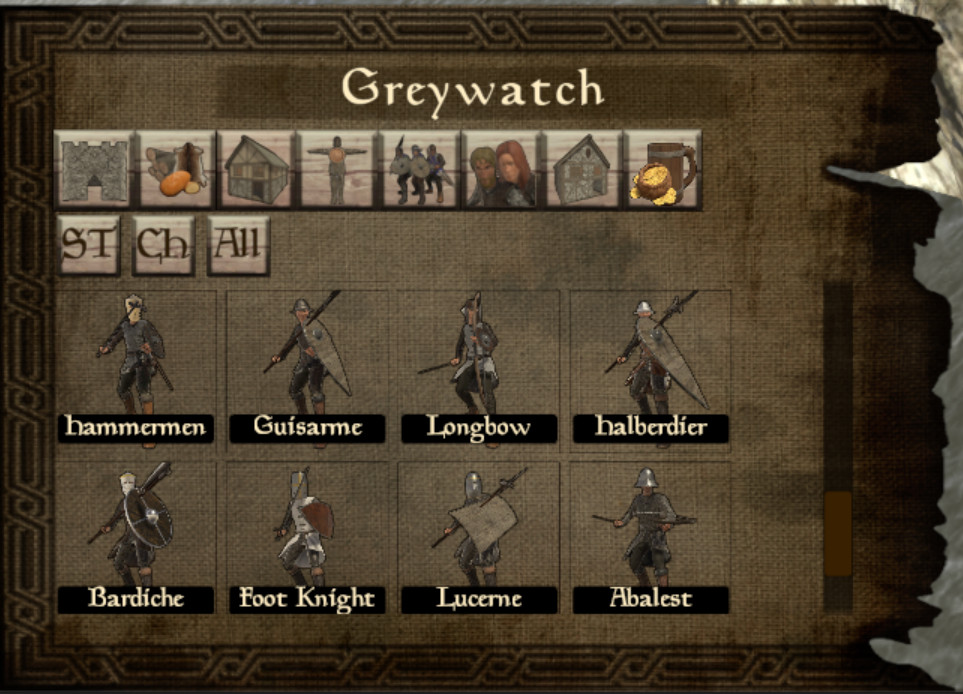 Improved unit icons when purchasing units
We have made unit icons much neater and more visually appealing when training units.
New save/ load system
This is pretty self-explanatory, you can save and load data up to ten times faster than the current version does. No more waiting for an autosave! This new system greatly increases the flow of the game, and feedback has been fantastic. We have even added a savegame converter for any of you that would prefer not to start at the beginning.
Custom Localisation(Language support)
Custom localization is now available for Veil of Crows. We will be releasing official translations once the game is finished. Until then, players can create their own translations simply by copying the language folder and translating into their preferred language. We will be working on custom font support for non-latin alphabets.
Seasons
Seasons have been added to VOC - The landscape in both the campaign map and battle map will change before your eyes. A full cycle will last around 40 game days so be prepared. - Penalties and advantages come into play in each season I.E- Farms will barely produce any food in winter, so start stocking up!
In closing
Once again we would love to thank you all for your amazing support over the last few months. We are pushing hard to get VOC feature complete by the end of the year, so we can focus on the last remaining bugs, balance issues, and tweaks to make VOC the best game possible!
All the best!
Kerry Fawdray