ROGUE MACHINE - AN INTRODUCTION
Rogue Machine is a third person action roguelike or possibly a roaming beat-em-up. As the game currently stands, the player has to go through levels, fighting enemy robots and completing the level objective / mission. But apart from that I have very little idea what I'm doing.
The levels are procedurally generated but I'd be lying if I said that I have a special algorithm that makes every game completely unique. I've never done procedurally generated levels before but I decided to use them partly because I was struggling to design levels earlier on in development and partly I thought it would be a fun challenge.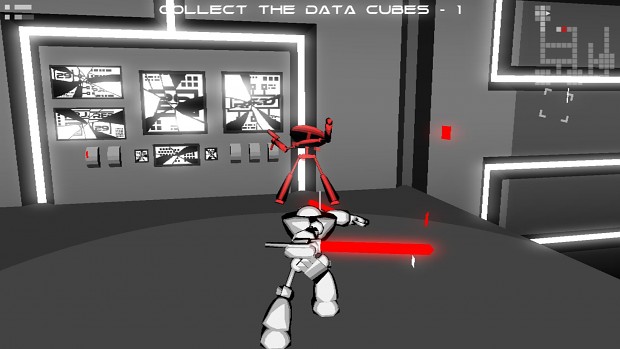 It was important to get the basics of the level design sorted out early as this has a direct impact on the enemy AI, especially in terms of how they move around the map. This then allowed me to develop the combat system as melee combat was something else I've never done before.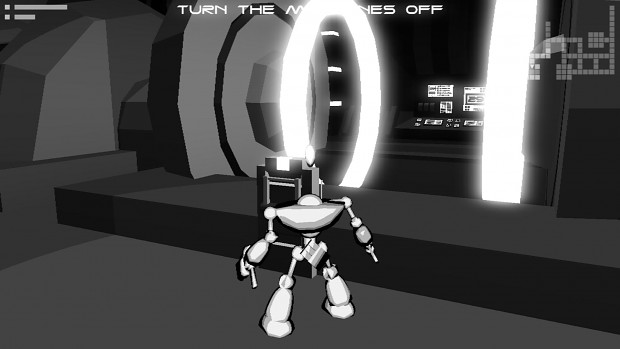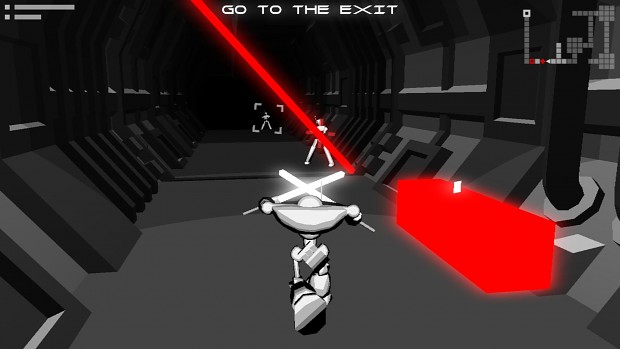 Ever since I started developing the game I've been designing it on the fly and I'm still deciding on the overall structure, mainly how to transitions between levels – does the player just finish one level and start another, use a world map or a hub level or something else – and how to handle the character levelling up.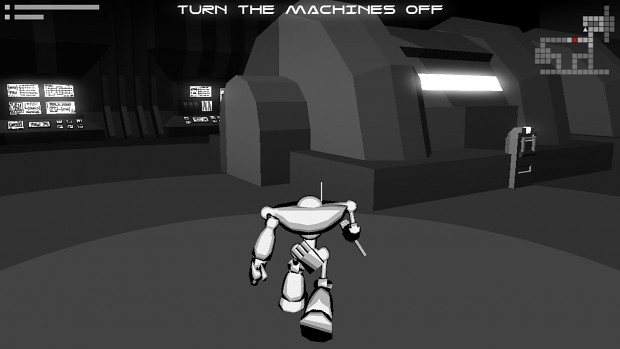 For now my focus is on getting the core of the game right but the features I am thinking about are:
- upgradable player character
- more npc types
- more map styles (I'd like a minimum of five)
- more levels
And things I would like to do
- player - special moves, special equipmet/pickups
- levels - boss battles, more defence types, more things to do in the level, more interesting level objectives / missions
- game - option to turn perma-death on or off, option to customise controls (keyboard and gamepad)