Here is the list of changes from the original game (Crysis) and the main mechanisms of MOD:
- You have 4 available powers
- You will have a robot that can fly, guide you, you defend, attack and collected the orbs scattered across the map. It will also have an inventory that allows you to place useful resources (life, energy, various objects)
- There will be different teleportation portals to reactivate the entire map
- Nor will it normally no vehicles, except the robot
- The graphical interface will be completely reviewed and amended. Fully 3D and interactive.
- The fight in melee should be integrated, and a special weapon. A sort of katana, with a catalyst of energy to improve your skills and powers.
- A system of barter will also be established, and system improvements.
- The orbs that you find are the number of 100 to unlock bonuses.
- There will also unlock areas and secret areas.
- The soundtrack will be fully reviewed for the MOD
- The enemies will be humans and chimeras
- You can interact with all stakeholders
- The MOD have many kinematic
Here for the moment the changes we want to make.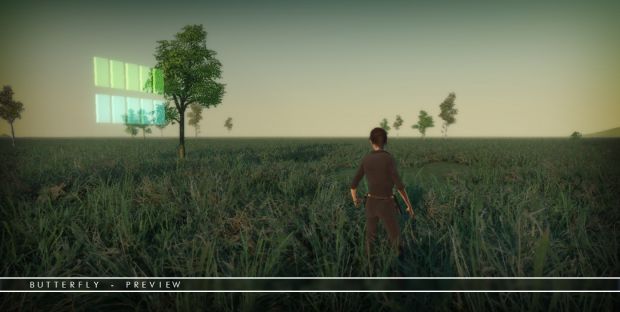 That's the 3D Interface for the HUD.