Battlefield 2042, the near-future next installment in the franchise, has just been delayed by five weeks to November 19th. Whilst the game has more time in the oven, check out these five great Battlefield franchise mods to warm up to the new entry!
By phale

Battlefield 2 is a top candidate for modders in the DICE community, with the potential for custom maps, gameplay overhauls, and graphical enhancements. It's no surprise, then, that there are lots of solid projects, like Heat of Battle: Rush, that do all three! This mod has a real emphasis on weighty gunplay, with explosive firing sounds and well-oiled animations. An official reshade pack as well as a focus on other graphical enhancements helps players forget just how old Battlefield 2 really is - the benefit a solid modding foundation allows classic titles.
By ARVNRanger

Coming out not long before Battlefield 2 and after the hit Battlefield 1942, Battlefield: Vietnam is an entry in the franchise not quite as well remembered. However, that didn't discourage this modder from overhauling the entire experience! Featuring dozens of new maps, new AI setup for more engaging battles, and more weapons, vehicles, and equipment than ever before, Operation: Remembrance is going to entice even veterans of the game to replay it after all these years. It has a projected release date of October, so you'll have time to get your hands on it before 2042 releases!
By bf_takiwa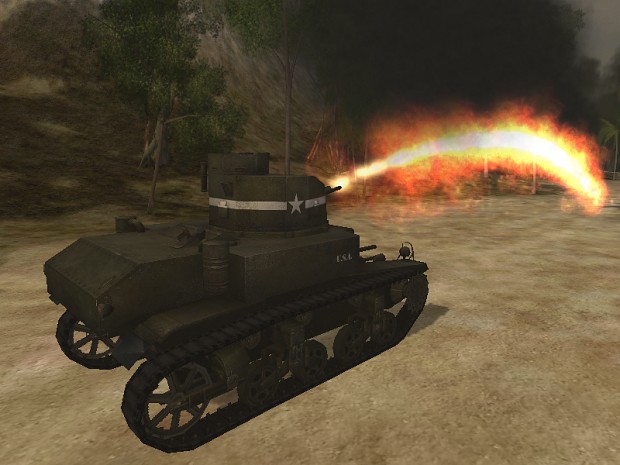 Whilst waiting for 2042, why not return to one of the classics with this revamp mod? Warfront adds many more maps, more weapons, and over 200 vehicles to get to grips with, as well as a focus on more realistic combat for a tactical experience. Supporting singleplayer as well as multiplayer, the new maps branch across a variety of WW2's locales and inject some much needed life into the classic title.
By Eat_Uranium

Given the age of Battlefield 2, it's not necessarily surprising that so many great old mods exist for the game. However, what is surprising is the level of support some, like Forgotten Hope 2, enjoy to this day! With a first release dating all the way back to 2007, the team behind the mod have continued to update content and the community on new additions. Much like Project Reality (which we covered in another article), Forgotten Hope 2 has never really lost steam, and has kept chugging along. Taking Battlefield 2 into the WW2 setting, it's a great look at what 1942's iconic theme could look like in an updated format by a passionate team.
By illicitSoul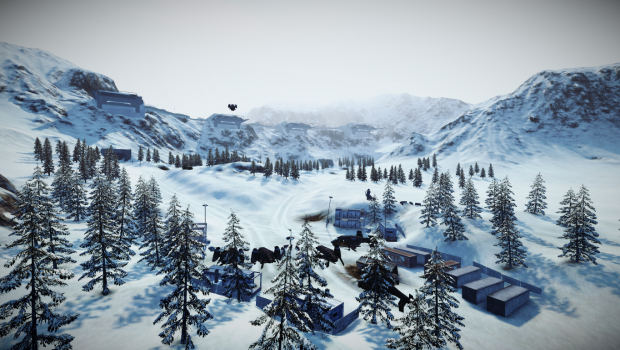 Battlefield games are perhaps known best for the scale of their battles and the fun that comes with frantic combat on a huge scale. Unfortunately, as the older games age and are replaced by newer titles, so too are multiplayer services turned off, and whilst some mods exist with the intent to bring them back, BF2142: Single Player Experience brings in a new way to revisit this futuristic take on the Battlefield franchise! With new AI for maps that allow them to perform better in bot-based action and many of the multiplayer-specific unlocks released for singleplayer games, this mod will ensure you get plenty more time out of this great title.
---
Near-Future Combat
Battlefield 2042 is the first futuristic release for the franchise since Battlefield: 2142. With an emphasis on eco-terrorists being the cause for a climate crisis, it promises to have a new and unique setting over its predecessors. However, whilst it was originally scheduled for a release in October, it has now been delayed by five weeks into mid-November, with unconfirmed rumours suggesting more delays could be on the table. All things considered, delays of this nature are often to the game's benefit. It's better to release a game late and stable than early and unstable - especially in the case of DICE's golden goose of a franchise.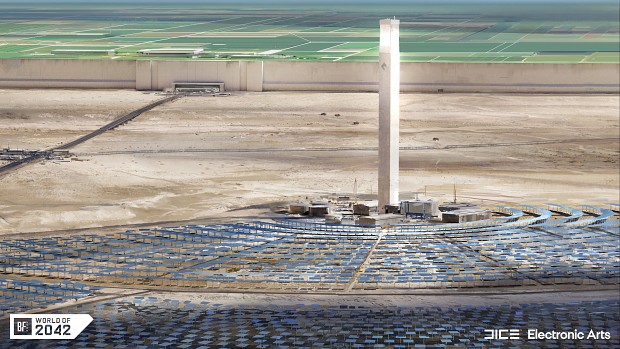 Battlefield 2042's premise is uniquely suited to its near-future combat; all the technology witnessed in
promos so far is technology being developed right now


Portal-Forwarding
The other exciting feature 2042 brings to the table is the Battlefield Portal, which will allow users to access content from prior Battlefields and eras in custom gamemodes. At this time it's not clear what the exact breadth and depth of the mode is, but it will surely bring in a significant amount of user generated content to bolster 2042's gameplay repertoire.

(You can also check out Battlefield 1942 mods here, and more mods for Battlefield 2142 here)


For the most part, DICE's Battlefield releases have been hallmarks of quality, and going forwards, 2042's offerings in regards to the setting and UGC potential seem to be hitting that same mark. We can only hope this is the start of further modding support for DICE's newer titles!