In June 2002 ModDB began, and every year since we've celebrated the best mods in an annual player voted event. To mark our 20th Anniversary, we've decided to take a walk down memory lane, and look back on all of the mods that finished in the top 5, across five separate categories:

In the absence of new games in a franchise - or perhaps in response - modders will take matters into their own hands and tell the stories they want to know. Become the bad guy; explore the story of a fan-favourite character from a new perspective; or detail an unknown corner of the world. Alternatively, play your favourite title in a revitalised way, overhauled into a new experience for repeat players. These are the mods for the hardcore series fanatics.


To no one's surprise, Half-Life fans have been filling in the blanks for years. Taking success in MOTY 2005 (for both Minerva and Mistake of Pythagoras), 2018, 2019, 2020, and 2021, these mods have even graduated onto other community made success stories - namely, Black Mesa, once a mod itself. Other mods like Thunder's Leaves, Half-Life: Field Intensity, and Dark-Life 2 all also carry the torch of community content creation, ensuring in Valve's absence, we Half-Life fans have plenty more chances to delve into the world.


With a loose chronology and many alternate universes to explore, C&C is a rich hotbed for community made expansions and crossovers. Featuring new units, super weapons, and sometimes entirely new factions, the mods earned their wins in MOTY 2009, 2017, and 2021 for sure. The End of Days, The Second Tiberium War and Operation: Firestorm are more examples of what fans have managed with this IP over the years.


S.T.A.L.K.I.N.G. The Wastes
Mods for S.T.A.L.K.E.R.: Call of Pripyat and S.T.A.L.K.E.R. Shadow of Chernobyl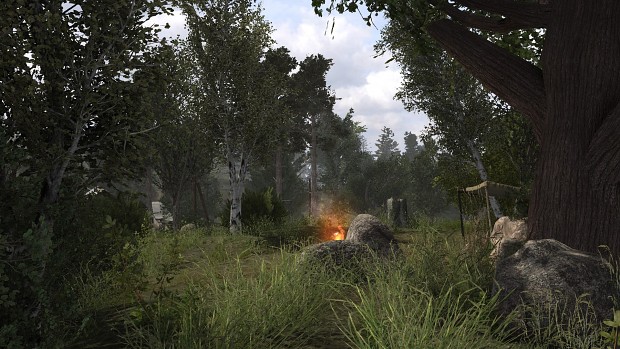 Even in the presence of many AAA takes on a post-apocalyptic world, S.T.A.L.K.E.R. remains a cult favourite for its grounded, merciless embrace of a world hostile to all. Mods for the franchise's titles present new quests, new worlds, new weapons, and also have a great streak in MOTY with these three taking wins in 2012, 2014, 2018. This community has always had a great showing on ModDB and will for years to come.
Expanding The Universe
Mods for Star Wars: Empire at War: Forces of Corruption and Star Wars: Galactic Battlegrounds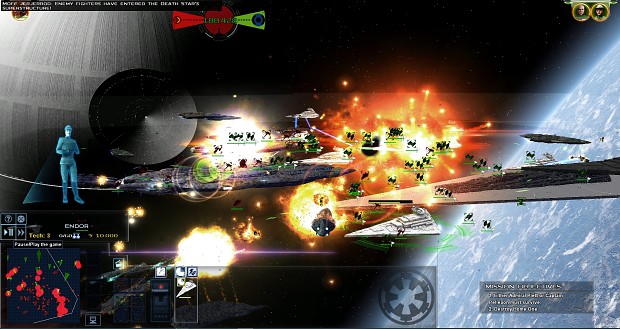 Star Wars' universe is rich with expanded material - quite a bit predating Disney's takeover of the IP, but with Disney adding to the chronology themselves as well. The games can only cover so much on release, but fans have brought nearly every possible combination of expanded universe material to life. These three mods, taking cups in MOTY 2015, 2016, and 2017, are all damn near sequels of their original game; and meanwhile, Yuuzhan Vong at War and Legacy Era: Second Imperial Civil War are examples of more mods documenting the expanded universe.
The Definitive Way To Play
Mods for Elder Scrolls III: Morrowind, Diablo II: Lord of Destruction, and Dawn of War: Soulstorm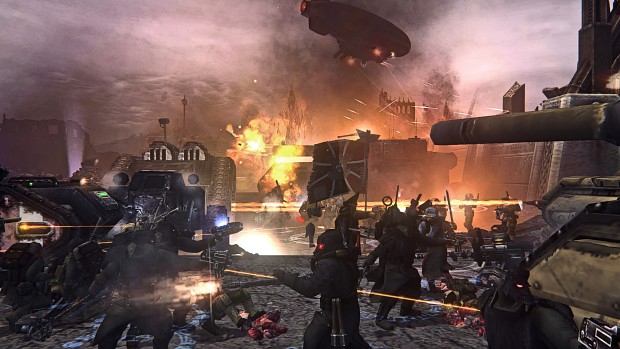 Overhaul and "definitive edition" mods are the bread and butter of the modding community - proving sometimes all a game needs is to be enhanced to breathe new life into it. These are the kinds of mods you don't want to go without, and players didn't when they voted for this trio in MOTY 2009, 2017, and 2020. You're not missing out on anything from the base game by playing these mods - only gaining new toys to play with, or in the case of all three, new weapons to wield.
Refreshing The Classics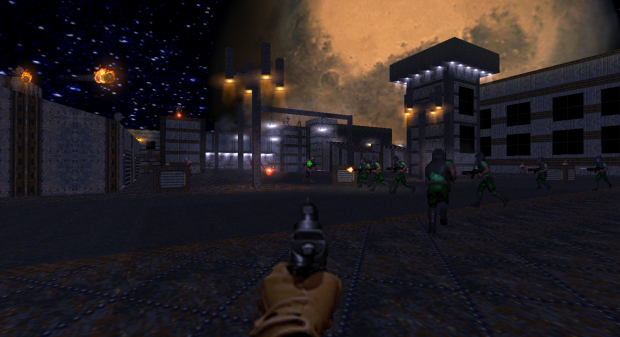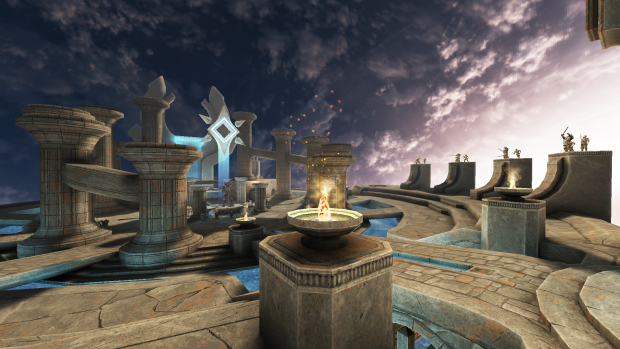 Classics like Quake and DOOM are timeless - games that play just as well as we remember, and likely will for all time. There comes a point, though, where even diehard fans want something new to sink their teeth into, and these winners of 2016 and 2020's MOTY awards respectively do just that. New levels and new mechanics abound, they're also faithful enough that fans old and new alike can pick 'em up and have a hell of a time.
---
Have your say in the comments.
Which takes the mantle for best In-Universe Story mod that paid respect to your favourite franchise?