The AI in Quake 2 is pretty basic in terms of how it thinks and it was pretty much impossible for a monster to kill a player if the player didn't stand still or died on purpose. So to make it challenging and fun to kill monsters, the AI had to be improved. Vortex has taken the next step in path finding where it uses a node based system that you can place out in a map manually through a editor.
The AI still uses the "bump around" technique for normal situations but if the target isn't in sight, it will try to use the nodes in order to get to the target. There were also some other improvements with how the AI interacts with the environment for example; now monsters will use elevators and jump of ledges (before they just got stuck while trying to get to the target).
The node system can also be used for game modes where if you wanted monsters to follow a certain path like an "Invasion" mode for example. Drones (which is an ability used by the technician class) also uses nodes for the "move" command in order to get to the location the player target at so you can move you're drones without having to remove and respawn them.
That about wraps up what i had in mind.. just a short and sweet sneak peak on the new tech used in the engine.
Next Week: Generator System and Monster Spawning.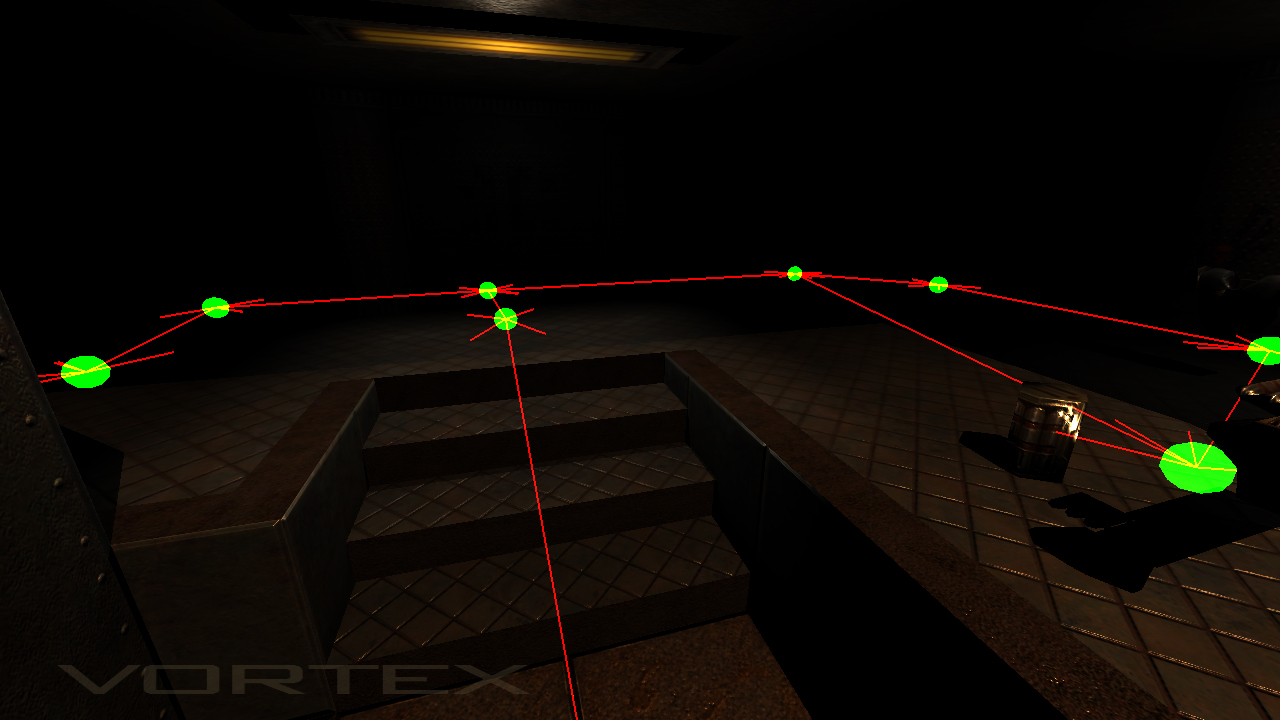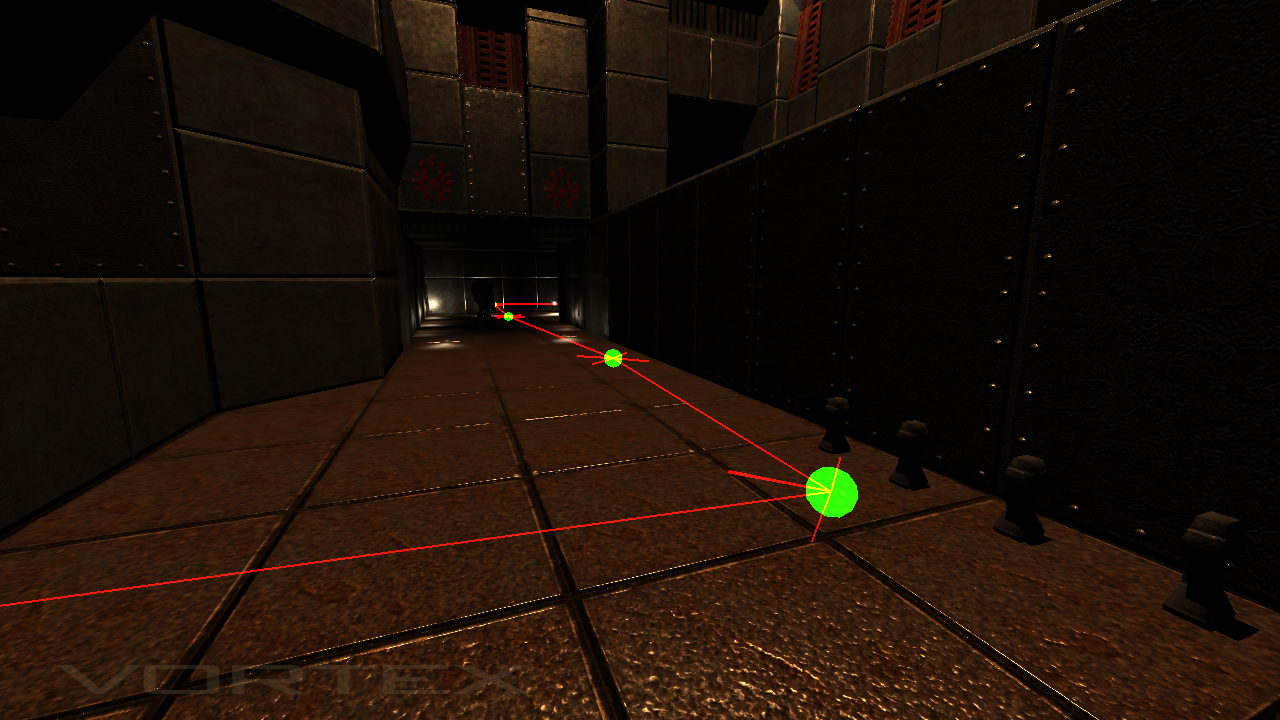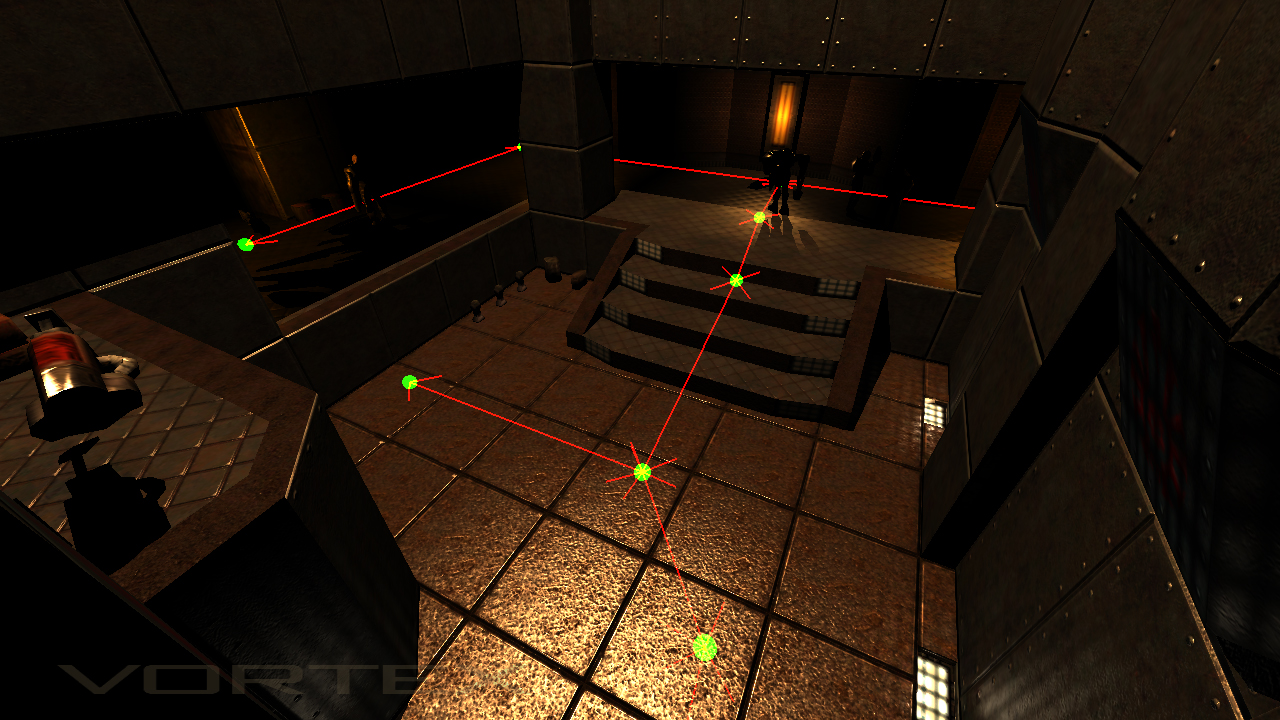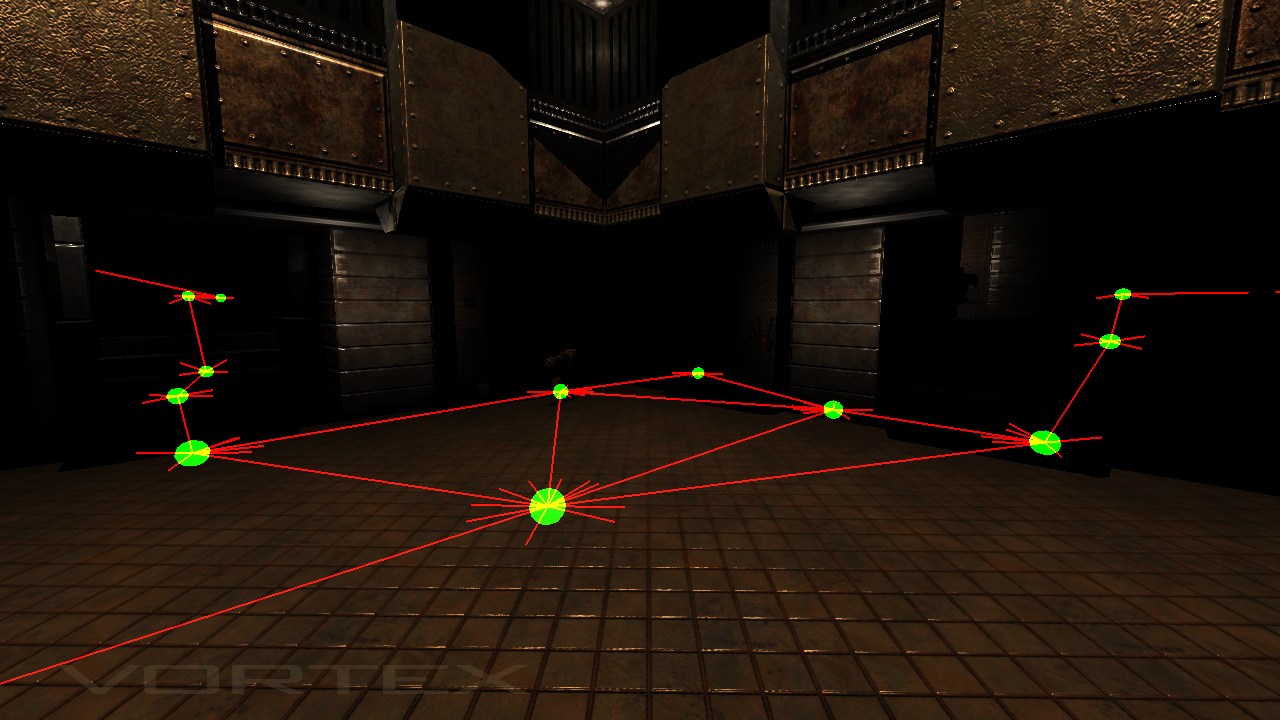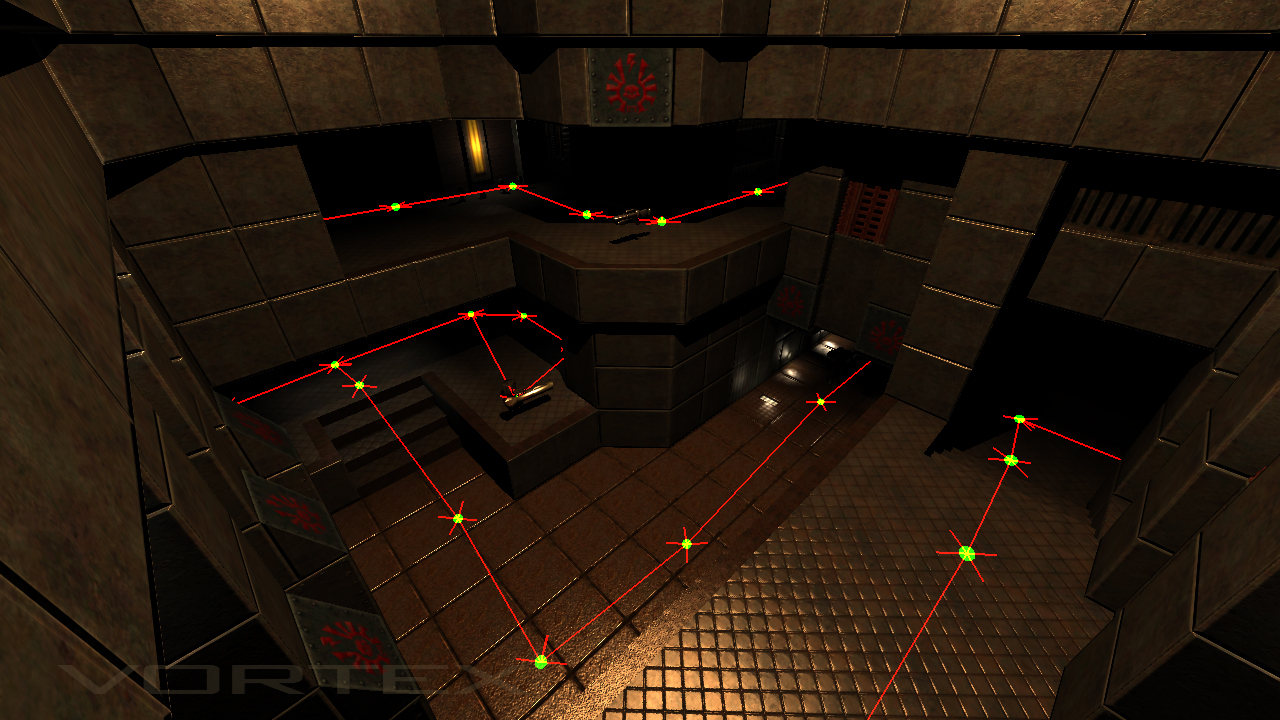 Remember: If YOU like this project, please help out!, whether it be by just clicking a simple "like" button or spreading awareness about the project!, thanks <3.